Singer Sati Casanova and her husband Stefano Tiozzo were recently separated due to a pandemic. In March, the man was at home in Italy, and his wife was going to go to him. But these plans were not destined to come true, due to the aggravation of the situation in the country. As a result, the couple did not see each other for 132 days. Now Sati and Stefano are together. And the other day, the artist published happy moments from Italy, when she was walking along the streets of Italy, enjoying delicious ice cream.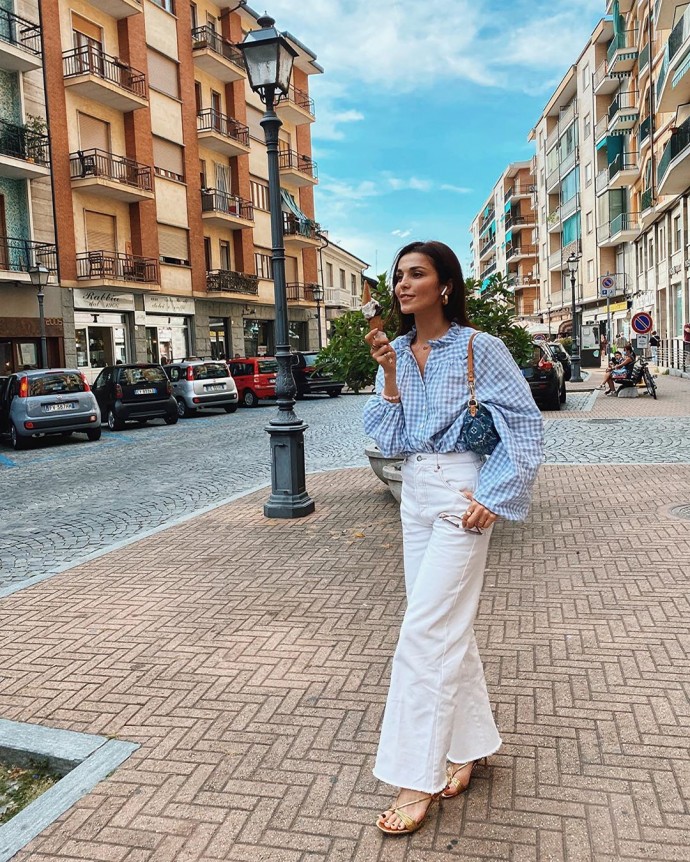 "What kind of ice cream do you prefer? Write in the comments! In Italy, I fell in love with licorice and stricatello! (Everything is strictly vegan)," the singer reasoned on Instagram. The girl chose an interesting outfit for the walk. Sati wore a blue oversized checkered shirt, white flared denim trousers, sandals with thin straps of light beige.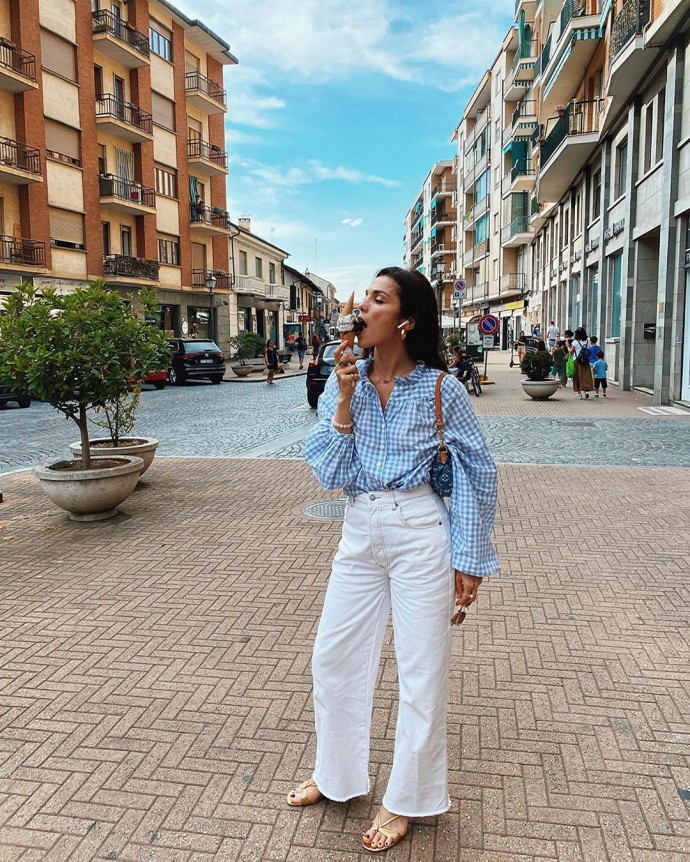 On the shoulder, the singer has a blue micro-bag. Casanova left her hair loose, and made up her day. The Look turned out to be very summer, light and stylish. Did you like Sati Casanova's outfit?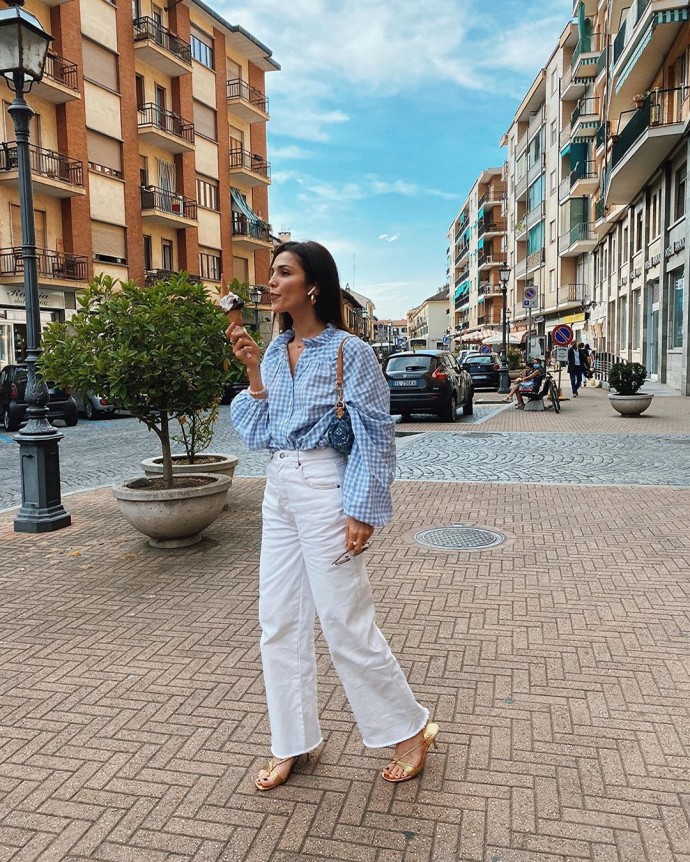 Article Categories:
Show Business