Singer Polina Gagarina, being in St. Petersburg, decided to walk along it. A little later, she was photographed against the background of the Astoria Hotel, which is remarkable not only for its beauty, but also for the guests it received.
"These walls have seen cinema, ballet, literature, music and even politics! Alain Delon, Maya Plisetskaya, Herbert Wells, The Rollings, Margaret Thatcher and, of course, many others, great, interesting, world famous, stayed here! Astoria @astoriahotel thank you for centuries of history, monumentality and soulfulness, tradition and modernity at the same time. Always glad to be your guest! ", - wrote Polina.
At the same time, the singer nestled comfortably on the windowsill overlooking the night Peter. Polina looked stylish: a black and white T-shirt, a warm light beige coat on top, dark gray jeans and black Cossack low shoes. The girl let her hair down, and the makeup was evening with an emphasis on the eyes. Fans appreciated the singer's photo and her image, calling Polina "a girl with a sense of style." Do you like Polina Gagarina's outfit?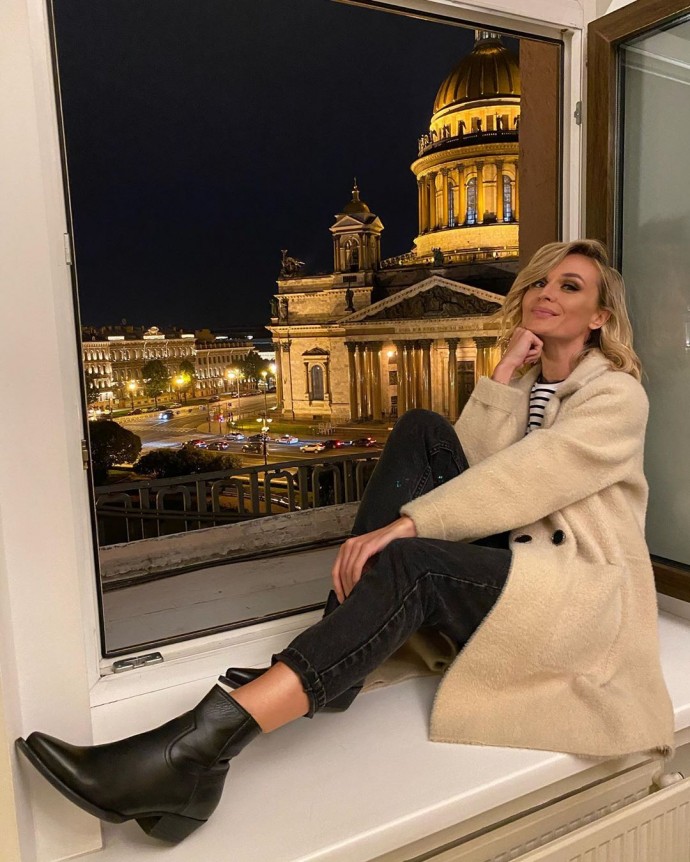 Article Categories:
Show Business