05:48, 12/30/2020
In the picture, the musician is 15 years old.
Alexey Dolmatov, better known to the general public as Guf, is one of the most famous rap artists in Russia. Alexey appeared on stage for the first time as a member of the Rolexx group in 2000. Soon, the young artist chose his stage name and became known as Guf. In 2002, the musician began working on a solo album and participating in duets. In 2004, together with Nikolai Princip, he created the Centr group. It is worth noting that Guf devoted his early tracks to drugs, they became his kind of calling card. Alexey Dolmatov used hard drugs, but now he has completely abandoned them.
Now Guf is enjoying a vacation in Bali in the company of his beloved Julia Koroleva. On the eve of Dolmatov, in his microblog on Instagram, he decided to remember his youth and shared an archive photo of 26 years ago. In the picture, the performer is only 15 years old, he is depicted in one of the Chinese streets – then the rapper was still living with his family in China. "Hello from 94th!", – the performer laconically signed his photo (spelling and punctuation of the author hereinafter are given unchanged. – Prim. line.).
Rapper Guf shares archival photos from 26 years ago when he lived in China

Note that when Alexei was 12 years old, he and his parents were forced to move to China. There he had to finish school and go to university. It was in China that Alexey discovered the world of rap culture when his grandmother came to visit him and brought a stack of discs with hip-hop recordings. Alexei wanted to expand his music business in China, but due to his drug addiction he was forced to leave the country to return to Russia.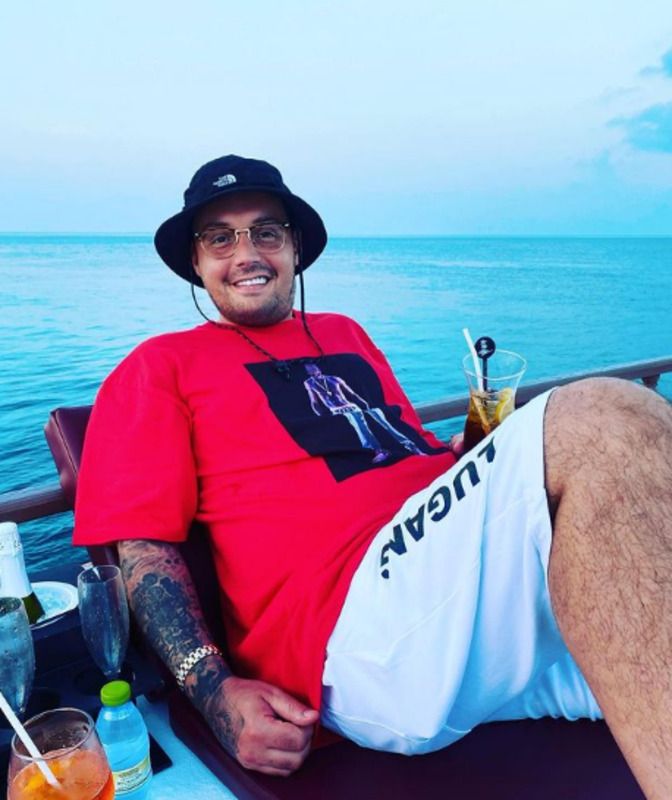 Alexey Dolmatov
It is noteworthy that many Internet users and colleagues of the singer noticed in the comments that Sami, the son of Alexei and his ex-wife Aiza Dolmatova, is very similar to the young Guf. In particular, yesterday, Isa herself was amazed at this fact, having published a childhood photo of her ex-husband on her microblog on Instagram, marveling at his resemblance to their common son. "Oh my God! It's Sam "Paaa @therealguf I gave birth to your copy!" – the blogger was amazed.
Isa published a baby photo of Guf
We add that Guf's personal life has always been surrounded by scandals and endless quarrels with former passions. The image of the musician is most closely connected with his 35-year-old ex-wife Aiza Dolmatova. Alexey and Aiza got married in 2008, and two years later they had a son, Sami. However, the appearance of a common child did not save the marriage of celebrities. Alexey actively cheated on his wife, abused drugs, and in 2013 they broke up.
In December, ten-year-old Sami recorded his first song
Now Alexey is in a relationship with Yulia Koroleva. Dolmatov has long expressed a desire to settle down and start a quiet life with a new passion. The rapper even talked about the possible marriage to the Queen and the birth of joint children. In early October, when the couple were vacationing together in the Maldives in the Stories section of their microblog on Instagram, Julia showed off a luxurious diamond ring that Guf gave her.
Guf with Julia Koroleva
Read also:
Rapper Guf has released a collection of silver jewelry
Aiza Dolmatova made friends with the new lover of her ex-husband Guf
Guf congratulated his ex-wife Aiza Dolmatova on her birthday, thanking for his son
Article Categories:
Show Business