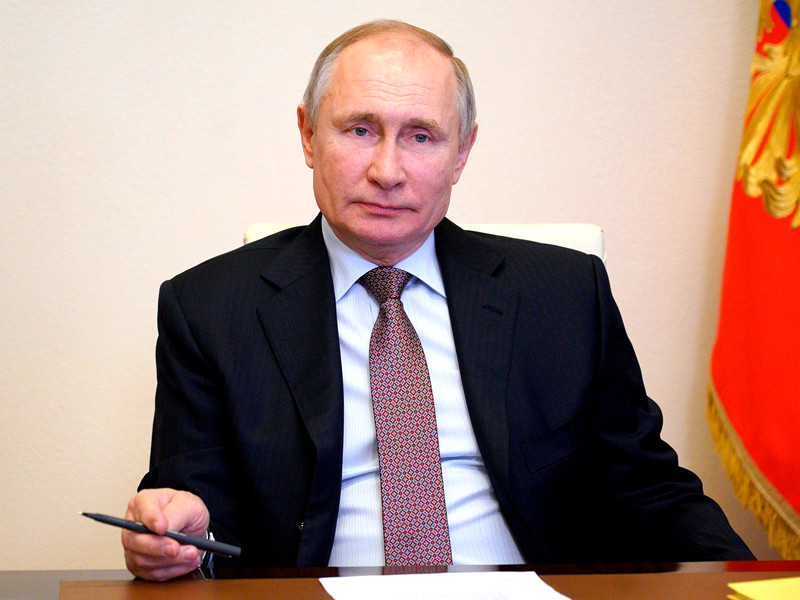 Press service of the President of Russia
Russian President Vladimir Putin agreed with the idea of ​​nationalizing enterprises, including those that fail to fulfill state defense orders. He stated this at the ceremony of signing the General Agreement between the all-Russian associations of trade unions, employers and the government of the Russian Federation for 2021-2023.
"Yes, such an instrument is possible, including in the event of malicious non-fulfillment of the state defense order by individual enterprises," Putin said, commenting on the corresponding proposal of Mikhail Shmakov, chairman of the Federation of Independent Trade Unions of Russia (FNPR). The president's words are quoted by TASS.
The President noted that "in general, everything is clear here, except for efficiency on the part of the management, because the state allocates money regularly, rhythmically, without any delays, and there are failures." "I want to draw the attention of Alexander Nikolaevich (Shokhin, head of the Russian Union of Industrialists and Entrepreneurs) to this, and I want everyone to have this in mind," Putin said.
The head of state, commenting on Shmakov's words about the possibility of such a measure and to preserve employment at enterprises, noted that such a step would be extreme. "It is not at all necessary that this measure will lead to an increase in economic efficiency and an increase in the viability of the enterprise," the president made a reservation.
He agreed that nationalization is possible "if the owners do not cope with the current work and cannot effectively use, among other things, assistance from the state, which is generally provided."
Vladimir Putin also demanded that the executors of the state defense order not transfer the money received from the state to other enterprises.
"Some colleagues, obviously, should increase their personal attention to fulfilling orders from the state. Moreover, they are paid rhythmically. And not transfer the money received from the state to other enterprises and other businesses," the president said.
The head of state turned to Shokhin with a request to address this issue. "Alexander Nikolaevich, I ask you to pay attention to what I said in response to the proposals of Mikhail Viktorovich Shmakov, to contact the Minister of Industry and Trade and customers of defense products," added Vladimir Putin.
Article Categories:
Politics