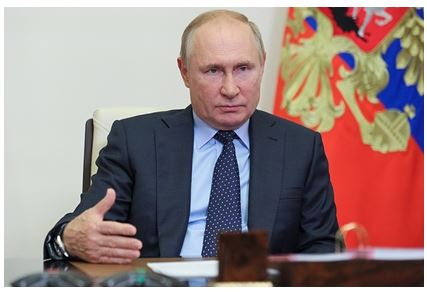 At a meeting with deputies of the new Duma, Russian President Vladimir Putin said that the country's main enemy is the low incomes of millions of citizens. The broadcast was conducted by the RBC edition.
The Russian leader believes that low incomes threaten the stable development of the state. In the next three years, 41.5 trillion rubles are expected to be allocated for social support of citizens, Putin said. He also added that it is necessary to form an integral system of support for families with children.
Plans
The speaker of the State Duma of the eighth convocation Vyacheslav Volodin promised to achieve a significant increase in the incomes of Russian citizens. He stated that the problem in question really exists and should "be at the top of the agenda."
We must, together with the government, try to do everything to ensure that every social group that feels the problem receives help and support.
Viacheslav Volodin
on the fight against low income
Volodin recalled the targeted support measures that are already in place and, according to him, also contribute to the fight against poverty. Among the main tasks to be worked on, in addition to improving the well-being of citizens, the speaker also mentioned creating conditions for economic growth, ensuring security and protecting the country's sovereignty.
Poverty goals
In July, Putin instructed the country's leadership to adjust its poverty reduction targets.
We have to look: but salaries should grow, they grow. This means that the poverty reduction indicator should be adjusted
Vladimir Putin
on the goals to reduce the level of poverty of the population
The head of state added that the main blow to the economy and the income of the population has recently been caused by the coronavirus pandemic. He added that over the year, the growth of salaries of Russians in real terms amounted to 3.9 percent.
Article Categories:
Economy