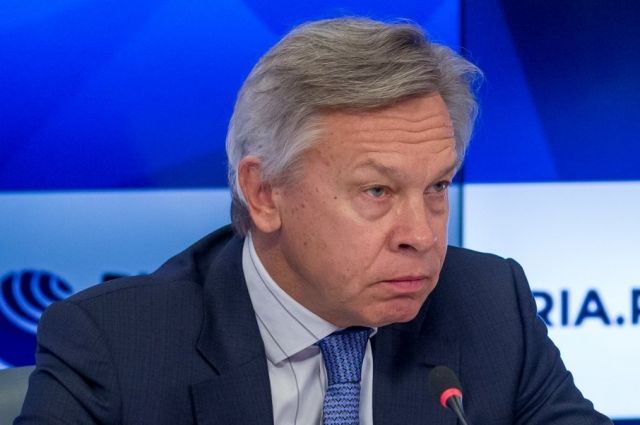 Russian Senator Alexei Pushkov commented on the article by Dmitry Medvedev, Deputy Chairman of the Security Council of the Russian Federation, on relations with Ukraine.
"For Kiev, talking about negotiations with Moscow is just a way to inflate its own worth in the European arena," Pushkov wrote on Telegram.
He added that the Ukrainian side is neither ready nor capable of genuine negotiations. The senator explained that Ukraine wasted its negotiating potential due to the fact that it was pointlessly pulling the non-existent topic of Crimea to the fore, and also sabotaged the Minsk agreements.
We will remind, earlier Medvedev wrote an article about relations between the two countries. The article entitled "Why are contacts with the current Ukrainian leadership meaningless" notes that Kiev is under direct foreign control.
In addition, Medvedev called senseless contacts with the current Ukrainian authorities, and also expressed the opinion that it is necessary to wait for the new leadership of the country.
Article Categories:
Politics