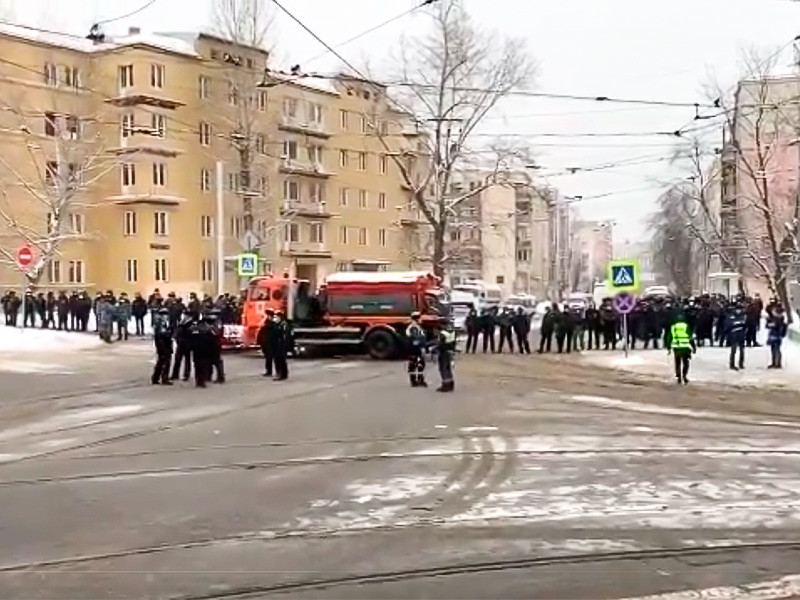 Photo: time-lapse video MBH media / Twitter
Thousands of people who took to the streets of Moscow on Sunday, January 31, reached "Matrosskaya Tishina", where the arrested Alexei Navalny is being held. The police blocked Rusakovskaya Street with a live chain so that the protesters could not get to the detention center. People are chanting "Freedom." In the house opposite they played Viktor Tsoi's song "Changes".
Mass arrests immediately began near the pre-trial detention center.
According to the radio station "Echo of Moscow", the Russian Guard has blocked the approaches to the "Matrosskaya Tishina" pre-trial detention center. In one of the columns in the direction of the SIZ was the wife of Alexei Navalny, who was being held there. However, Yulia Navalnaya was detained very quickly.
At the moment, the police are clearing the courtyards on Rusakovskaya Street, opposite Stromynsky Lane. Protesters are looking for in the entrances of residential buildings.
Detentions at Matrosskaya pic.twitter.com/JSdbbljeZP

– Your Awkwardness ???????????? (@ supreme_girl9) January 31, 2021
Detentions of protesters began near Matrosskaya Tishina in Moscow#Moscow #Matrosskayatishina # protest #detention #Navalny pic.twitter.com/MNxqKlmTwo

– OCHEVIDEO (@Ochevideon) January 31, 2021
Article Categories:
Politics