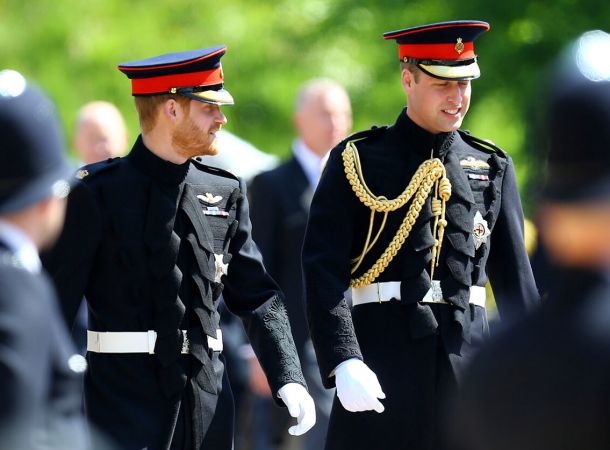 Prince Harry and Prince William were in a state of frozen conflict for several months. The reason was the departure of Prince Harry from Britain and the rejection of his royal duties. But over the past few months, the grandchildren of Queen Elizabeth have managed to achieve a warming in their relationship - at least they have already begun to communicate with each other.
According to the royal biographer Katie Nicholl, Recently, Prince William and Prince Harry often talk on the phone, because until recently they did not call each other at all. Kei Nicholl clarifies that until recently there really were serious misunderstandings between the brothers, nevertheless he managed to find a common language and gradually return to a normal mode of communication.
"In their relationship there were problems, but now everything has changed for the better. I know that William and Harry are definitely on the phone. They also talk via video, they congratulated relatives on their birthday, "said Nicholl for Entertainment Tonight.
The royal biographer adds: in her opinion, the warming in the relationship between William and Harry was due to not the most pleasant circumstances - the illness of their father, Prince Charles, who had previously contracted the coronavirus, but fortunately successfully coped with the disease. Both brothers were very excited, very worried, but it happened that the misfortune in the family united them.
Earlier, the saddened Prince Harry addressed the public.
Article Categories:
Show Business