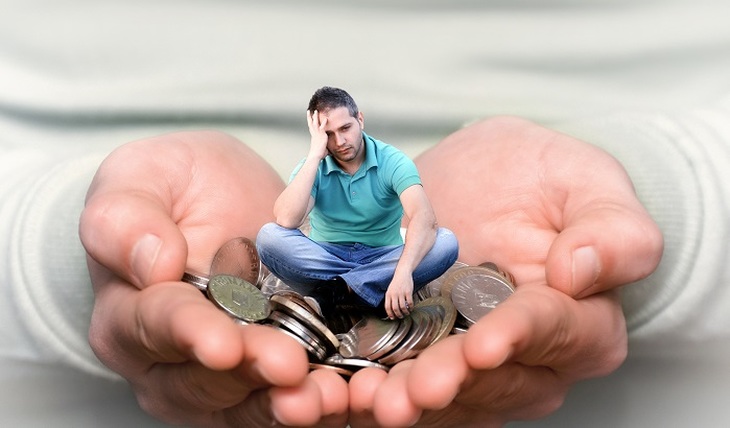 When the government introduced the median salary into official use, some economists hoped that the manipulation of the average salary in the country, in which the Rosstat craftsmen packed the salaries of cleaning women along with the income of billionaires, would stop. As a result, salaries in the Russian Federation followed the European ones. On the paper.
Last year, the authorities counted the average median salary in the country at 32.5 thousand rubles, at which exactly half of the population receives less than this figure, half more. Experts consider this to be an adequate economic indicator.
And – lo and behold! – this year, according to statistics, median salaries in various sectors have grown by an average of 9.2%. Real positive! If median wages have increased, then the well-being of citizens should also improve …
But alas! The level of the debt burden of citizens also increased and reached 35% of the income of citizens, since in a year and a half of the pandemic more collapsed in the economy than was built, and the average worker was first forced to go into debt – bank loans! – and now more than a third of the salary is given to pay them off. Therefore, the real incomes of the population continue to fall, and it is inappropriate to rejoice over their growth.
"Last year, many businesses closed, and this trend continues today. For nine months of this year, there are twice as many citizens and enterprises that went bankrupt than in the same period last year, "says Mikhail Shchapov, First Deputy Chairman of the State Duma Committee on Budget and Taxes. – Borrowings of the population are growing. The total debt is already 20 trillion rubles. Tens of thousands of people are out of work. Millions of people are below the poverty line ".
"The growth that we are now seeing is around 9 percent, it is largely compensatory," says State Duma deputy Denis Parfenov. – Real incomes of citizens have only decreased over the past six years, and this drop was especially noticeable last year. Therefore, the fact that now there has been a slight increase in wages, unfortunately, it only partially compensates for the decline that has already taken place. And so far there is absolutely no need to talk about the growth of real incomes ".
According to D. Parfenov, debt load is also growing, and now it is already equal to the revenue side of the state budget! "This is a heavy burden on the population, because our work is very underestimated – the level of wages as a whole is very low in the country and you need to understand that in Russia poverty is poverty with a work book," the deputy emphasized.
Russia is an amazing country! Where else in Europe can you find officially working poor people ?!
Alexey Vorobyov.
Photo: ADOBE STOCK
Article Categories:
Economy