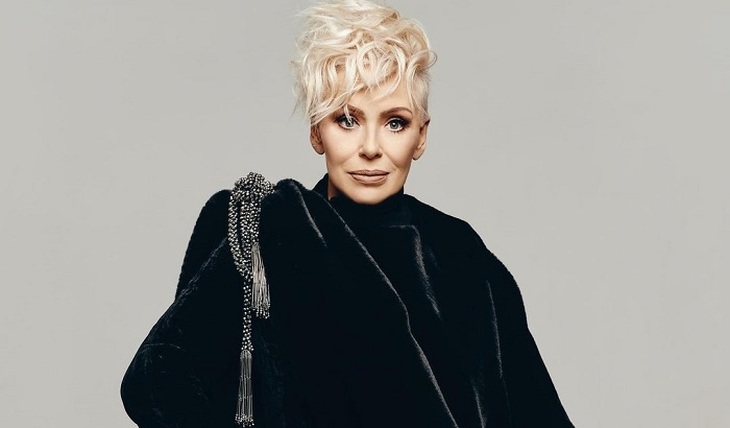 The artist felt that she was given too little pension. And she managed to achieve a significant increase through the court!
Moreover, she will be paid the entire amount not received in recent years – 240 thousand rubles!
The first pension that Irina Ponarovskaya received 13 years ago, she was very surprised. Only 5 thousand rubles were received on the card. The pop star then did not particularly need money, so at first she did not take any action.
Besides, there was neither the time nor the desire to find out why there was so little. Moreover, the size of the pension was gradually growing. But it slowed down at around 14 thousand. Sooner or later, Ponarovskaya would somehow have to live exclusively on this modest allowance, and the honored artist decided to fix the situation. It turned out that she was not credited with part of her work experience – seven months of work in the Krasnodar Philharmonic. And, apparently, they were not going to count, since Irina Vitalievna had to seek recalculation of her pension through the court.
"Ordinary people work in PFR offices, and, like all people, they tend to make mistakes," says pension expert Inna Belova. – And not all and not always admit their mistakes. But, as we can see, Irina Ponarovskaya showed persistence. Any citizen who suspects that he is underpaid can and should even do the same for his own good. To do this, he can independently make calculations of the pension due to him, taking into account his pension rights. Or contact a retirement lawyer, which will, of course, be more reliable. Because when calculating a pension, there are many subtle details that are important not to overlook.
Having made your calculations and supporting them with documents, you should apply for a recalculation of pension accruals to the head of the PFR branch where you were assigned a pension.
On your application, ask for another employee to do the new calculations. If you receive a written notification that everything has been credited to you correctly, and you are convinced of the opposite, then contact the higher office of the PFR. Did the refusal come from there? Write a statement of claim to the court, attaching again copies of all documents and plus copies of your correspondence with the FIU.
You can also send complaints to Rospotrebnadzor and the prosecutor's office. But, as a rule, going to court is enough to get all the money owed to you. And besides them, get also compensation for moral damage!
Lydia Mezina.
Photo: INSTAGRAM
Article Categories:
Show Business