The rating of Vladimir Zelensky continues to fall, so at the beginning of the year they will try to remove the president from office. This was stated by political scientist Andrei Zolotarev.
At the end of the year, the expert noted the revival among political parties. There are no reasons for this, because there are still three years before the presidential elections. "But everyone is waiting for something," the political scientist says.
Zolotarev predicts a sharp aggravation of the political situation in February-March. The protests of entrepreneurs on the Maidan exposed the weaknesses of the authorities and showed what Zelensky is afraid of, the expert noted.
By that time, the president's rating may fall below 30%. Zolotarev did not rule out that an attempt would be made to remove Zelensky from office.
He recalled that the rating of the head of state falls by 3-4% per month. In such conditions, the emergence of a new figure on the political horizon can be a disaster for the head of state, the political scientist believes.
"If someone is now spotless, not corrupt, with a history of success and counter-system, he will defeat Zelensky in the elections," the expert said on the Capital YouTube channel.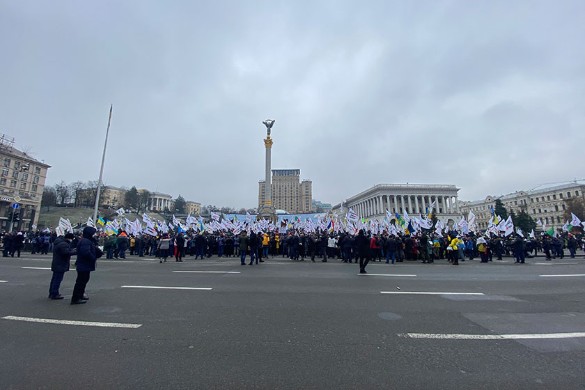 Earlier sociologists of the Rating group conducted a study of the electoral preferences of Ukrainians. 26.5% of respondents are ready to vote for Vladimir Zelensky.
At the same time, the rating of the former President of Ukraine Petro Poroshenko continues to grow. 14.3% of respondents are ready to vote for him. The level of support for the politician increased by 0.3% compared to September.
READ "DNI.RU" IN "TELEGRAM" – INTERESTING NEWS AND GIFTS
Article Categories:
Politics