Philip Kirkorov already spent a fair amount of money on his anniversary concerts and the celebration itself, and then the scandal with one of his numbers arrived in time.
The stumbling block was the song "Mary Magdalena", where a cross appears on the stage, and Philip Bedrosovich climbs onto it.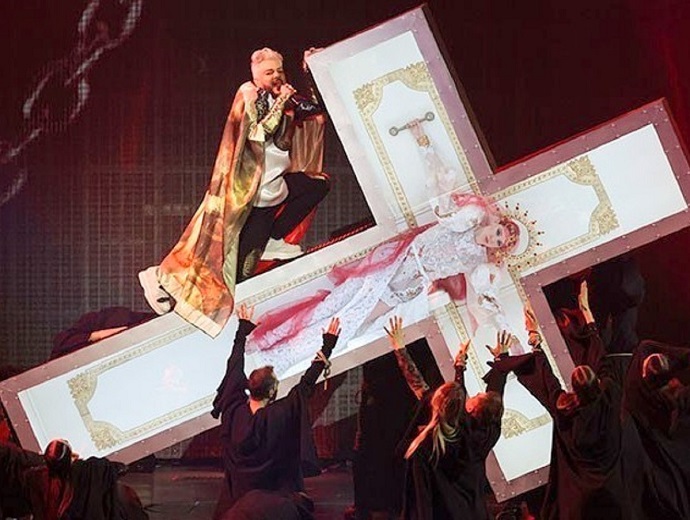 So the TV presenter and a little actor Boris Korchevnikov threatened Philip with God's judgment.
"The fact is that the Lord not only is not mocked, but also punishes for scolding. And punishes terribly. And those who did it. And those who applauded this, "Korchevnikov said on his page on the social network.
But a certain Orthodox businessman decided to punish the singer with a ruble and demanded a billion through the court because Kirkorov "publicly desecrated a fallen cross by trampling it with his feet and incited religious hatred with his extremist act."
It is clear that Philip Bedrosovich did not expect such a development of events and quickly apologized, called himself a deeply religious person and explained that, in fact, the song is dedicated to his mother, who died in his DR. So, he did not want to offend or offend anyone, he was simply misunderstood. Well, for persuasiveness, I accompanied this post with a photo with children.
Well, God will certainly forgive a repentant sinner, but whether that same Orthodox businessman will forgive him, we will find out in court.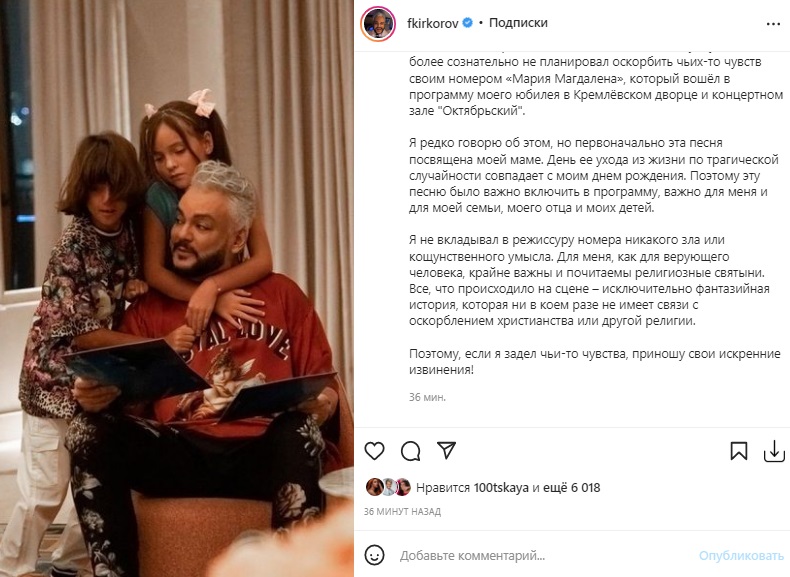 Article Categories:
Show Business