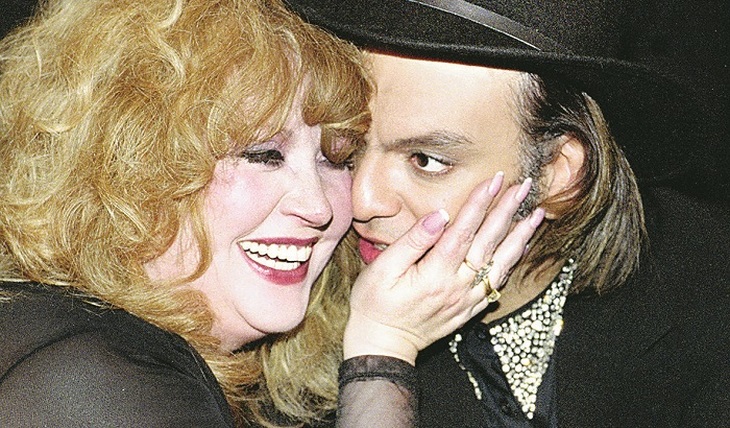 The marriage of Alla Pugacheva and Philip Kirkorov is probably the brightest page of Russian show business.
The well-known journalist Mikhail Margolis communicated closely with the superstar spouses. And, having released a book about the 30-year history of Russian showbiz, I could not ignore these characters …
… My first detailed conversation with Philip after his separation from Pugacheva took place in the singer's old Moscow apartment – on Zemlyanoy Val (although by that time he had already bought a house in Filippovsky Lane, "where Alla settled"). It was April 2007, on the eve of Kirkorov's 40th birthday. While drinking Coca-Cola, Kirkorov familiarly mixed confessionality with the prudence and promising politeness of the Russian "noughties", which looked less and less like the gay Russian "nineties" when "the main novel of his life" was developing.
"ALLA – THE INVENTION OF A LOVING MOTHER"
– Having lived with Pugacheva for many years, did you become convinced that this woman could belong to someone alone, you, in particular, or did you feel that regardless of marriage ties, she lives and acts as she wants?
– No, I think, during the years of our life together, she devoted herself entirely to me, so that I could be realized and, possibly, realize some of her unfulfilled dreams. By the way, she implements many such unfulfilled plans in Christina. It transfers it to programs, to its image that, due to circumstances, it once did not use itself. The whole tragedy of our relationship with Alla is precisely in the fact that I completely and completely captured her attention, and this did not please many around.
– Can Christina also be ranked among the dissatisfied?
– No. We have always been considered a friendly family clan. I mean both Christina and Vovka Presnyakov. A sort of mafia, in the good sense of the word. Close people just rejoiced at our solidarity. But, let's say, the external environment, to put it mildly, greatly spoiled our relations.
– Well, yes, many believed, and even now believe, probably, that the Pugachev-Kirkorov union was a marriage of convenience.
– It was just the least of all that worried us. We ourselves and all our loved ones knew perfectly well how things really were. By calculation, you can live a year or two, but not more than ten years. It was just that, in general, various negative information about us was accumulating, and it was depressing.
– Still, it was an equal marriage, or was Pugacheva for you more a mother than a wife?
– Any wife for a man is still a mother to some extent, and if there is also a difference in age … We have something mystical with Alla, because we got married soon after the death of my mother.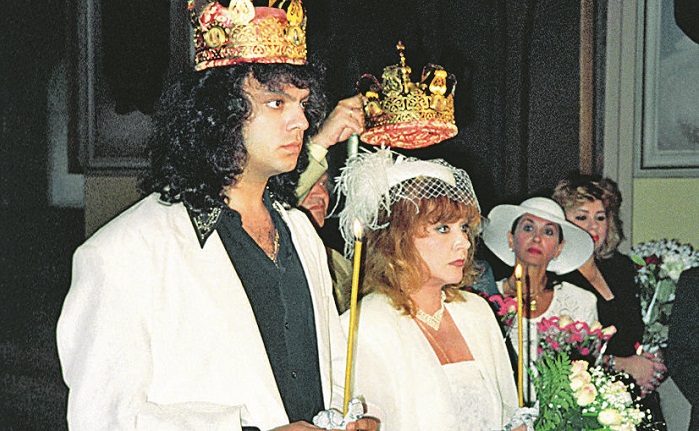 Alla is the absolute embodiment of a loving mother. Her genius is that at home she retouched her greatness as much as possible, becoming touching and vulnerable.
– Has the perception of your wife as a mother developed some kind of infantilism in you?
– I have never been an infantile man. On the contrary, he has always been very independent. Perhaps this also negatively affected our relationship. It was necessary to be more childish, then the marriage would be preserved. I wanted so much to prove my viability in life, to convince everyone that I was worthy to be next to a woman like Pugacheva, and thus, perhaps, I destroyed those fragile, pure, unreal relationships that we had.
"SHE IS THE ONLY FRIEND IN LIFE"
– Is Pugacheva a faithful woman?
– Of course she is. For her, this is principle number one. She will never enter into a relationship with another man, being married.
– And you?
– And I'm faithful. I was raised in a family where this concept was cultivated. But from my youth I had such a tremulous feeling for Pugacheva that there is nothing to talk about. I adored her, although, perhaps, she did not need it. I wanted earthly, but I flew in space all the time … Any woman needs attention. If she feels him, she will never leave. And when she loses such attention, she begins to look out the window, and any wanderer passing by, looking out of this window, can seize her attention.
– And such wanderers annoy you?
– If you say that I am indifferently watching Alla's personal life, it would be dishonest. Of course, I do not arrange surveillance, but, of course, her private life, what happens to her, worries me. And pass by indifferently …
– … past, for example, Maxim Galkin …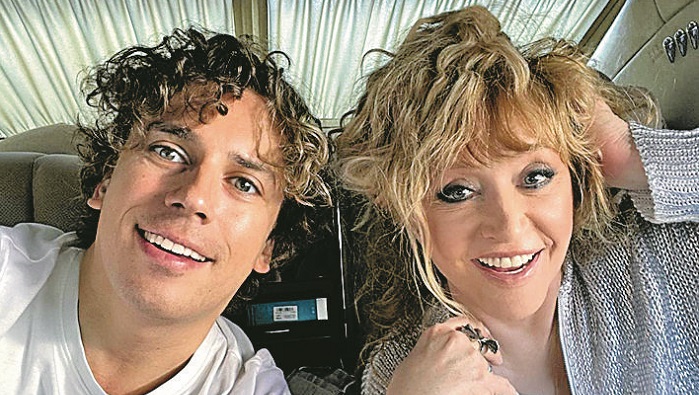 – Everything is so simplified. Yes, it's not about Galkin, Ilya Reznik, Raymond Pauls, Mike Mironenko, Sergei Zverev. All her life, smart, interesting, beautiful, intelligent companions swarmed around Pugacheva. Alone, without male attention, she does not dwell. Therefore, it is quite normal that now Maxim is next to her … yes, different people, different. It's good that they make her smile, laugh, any positive mood she has for those who love her is happiness.
– Is your move to a house in Filippovsky Lane – a desire to somehow reduce the increased distance between you, or is there another motive?
– For me, Alla is the only friend in my life. I have no other friends. And the way the circumstances developed with the move seems normal to me. I have long wanted to change an apartment on Zemlyanoy Val, which has turned, in essence, into a warehouse for musical instruments and my concert costumes. You can't live in a wardrobe or a museum.
– But hopes that the move will change something in your destiny, correct, return, – no?
– There can be no hope. There are no miracles. But what the move will lead to, where my life will begin there, in a new place, I do not know, only I am convinced that it is not accidental.
"Nothing human is alien to me"
– I see you still wear your wedding ring?
– Yes, I have my own, purely Kirkorov attitude to this, but I will not dwell on it.
– Theoretically, Kirkorov's second marriage, not to Pugacheva, is possible?
– In my opinion, no. I don't see another woman next to me after Pugacheva.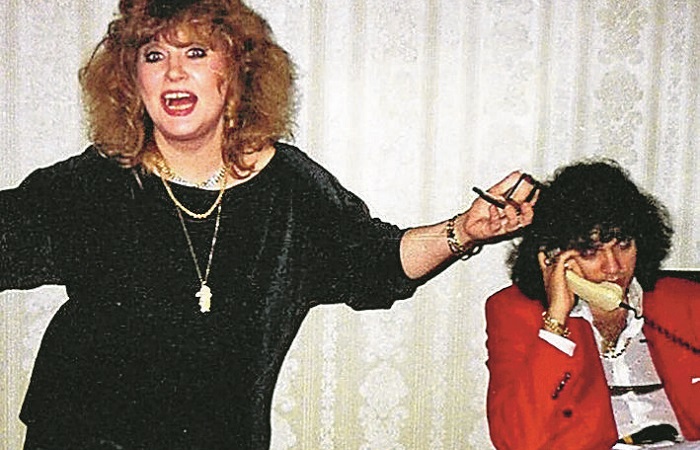 I do not want to offend all the other women in the world, because I have been singing for them all my life. But, perhaps, in order to continue singing for them, I must keep in myself that only love of my life, which forced me to do some inspired things and will continue to do so.
– After such an answer, the question will arise, what will your personal, intimate, in particular, life now become?
– Perhaps, I am a sex symbol for someone, but in fact I was always bypassed by this bohemian life, due to the constant lack of time: after the concert – to sleep, in the morning – the plane. Usually, after all, debauchery comes from idleness, from idleness, and I never had too much time. All my sexual emotions came out on stage. Sometimes I was no longer enough for a house, a family, or something else. This is a cruel retribution for the profession, for what you have and give to people. Naturally, I do not undertake to make plans for the rest of my life. Nothing human is alien to me, and, probably, some romantic meetings will be present in my life, but in no case will it turn into outright debauchery. I am a completely different kind of person. Therefore, I don't drink, and I don't use drugs. The only thing is that I began to smoke, and then recently, and for this I hate myself. Yes, even now I am on a diet (this is where my debauchery is in grub, my sin is gluttony), and now I need to somehow distract my brain from eating.
– Could you comment on the assumptions that you once gave an expensive Bentley car to Pugacheva by taking a bank loan under her name?
– With all frankness, with a clear conscience, as in court, I declare that the information about the loan I have taken does not correspond to reality. I never object if my work is criticized, but attributing financial scams to me, making me a swindler, a dependent, a gigolo who lives on loans taken by my wife is not about me. Never lived off his wife.
I did not open any loans in the name of Pugacheva, especially for gifts to Alla herself. There is a well-known salon in Moscow at the Tretyakov Gallery, where I paid for this car in cash. I paid for such a large purchase in installments. And no loans were taken under the "Bentley". It was exclusively my money and my right – to give Alla the car she dreamed of for the New Year. The reason – why she never really rode it – is ridiculous and banal. And the speculation why she sold this gift can be easily explained – Alla Borisovna's driver was of such dimensions that it simply could not fit behind the wheel of a Bentley, since the partition that separated the front seat from the rear was very close to the steering wheel. And I, with my chicken, in this sense, brains, did not even think about it, because my driver was driving the car, who is four times smaller than the driver of Alla Borisovna.
"THERE WERE TIME AND LESSER …"
– Then the following financial calculation: the marriage of Pugacheva and Kirkorov cracked after the failure of the musical "Chicago", where the family threw in colossal funds, taking them again on credit, but did not make a profit …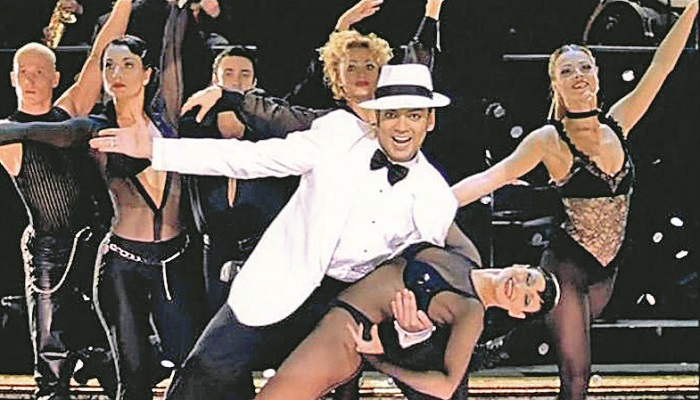 – Yes, "Chicago" is an expensive project, they really took out a loan from a bank for it, and, contrary to expectations, we did not agree at all with the loan. Therefore, we declared our company bankrupt, closed the musical, and six months later I calmly paid back the accumulated debts. You need to know Pugacheva and me in order to understand that no financial problems could serve to destroy our relations. We've had worse times. When we had nothing to eat, when we were left at a broken trough. Well, that's figuratively speaking. Not that we were dying of hunger, but we really were left without money at all. When the story with "Vlastilina" happened. And we, tightening our belts, were going through a difficult financial period. He united us like never before, and, perhaps, that was the best segment of our life.
– Alla was not happy to perceive some of your actions, at least the idea with "Chicago", but could you afford to express dissatisfaction with any of its features, for example, a passion for casinos?
– Lovely, sweet, typically feminine passion. In America, for some reason, she does not cause any special emotions in anyone. How many times have we come to Las Vegas, Atlantic City – an intelligent audience is sitting, enjoying the slot machines. This is a nice pastime, adrenaline, and not at all roulette, not poker – an ordinary attraction.
– Some well-known people in show business believe that Alla Borisovna, precisely because of her hobby for gambling establishments, still has to give concerts and say that she still does not have enough for a comfortable old age.
– Again these behind-the-scenes gossip, legends that Pugacheva wastes millions in the casino. Alla is a very financially sensible person. When she allows herself rare, I emphasize, rare forays into the casino, then it's not just about the game. There is a great club system, people meet, talk on different topics, and the paparazzi do not look into their mouths. And then, why do they talk about losses all the time? After all, Alla is very lucky and often wins!
Ffrom G. Usoev
Article Categories:
Show Business