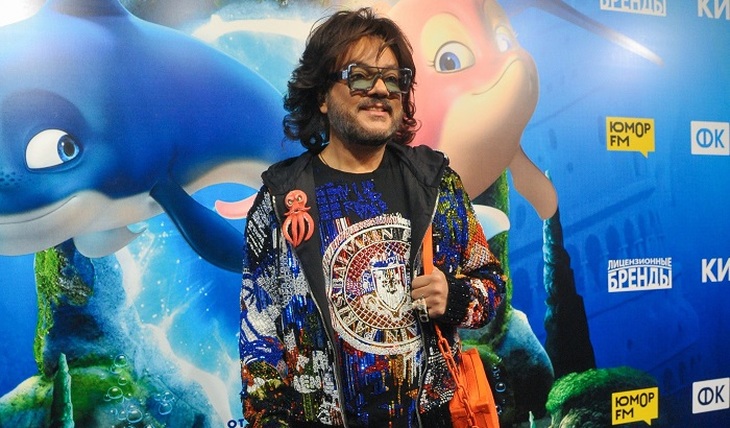 On the site where financial reports of municipalities and budgetary organizations are published, orders for performances of pop stars were found.
They are called to sing on city holidays and bureaucratic corporate parties at the expense of the treasury. Is it correct?
The most demanded artist is Philip Kirkorov. Officials invite him to the celebrations with such regularity that the singer can already be safely called the king of public procurement. How much is paid to him from the budget for services? Differently. So, recently Kirkorov congratulated beautiful ladies at a concert in St. Petersburg. Judging by the documents, 3.5 million rubles were spent on the 40-minute speech of Philip Bedrosovich. Tatiana Bulanova also took part in the concert, but received much less – only 150 thousand.
Dima Bilan is also in demand. For example, for his performance at the City Day in Samara, according to the estimate, about 3 million rubles were transferred to him. And 1.2 million was spent on related expenses: VIP lounges at airports, plane tickets, accommodation, meals for the singer and his team, executive transport rent, security …
Anastasia Volochkova once toured cities with a charity program – she allegedly gave free ballet lessons for children. But state purchases say that the dancer did work for money: each of her master classes cost 200 thousand rubles.
– A good head of a state structure, of course, will not spend money on artists from the budget, – says the politician and sportswoman Svetlana Zhurova. – He will be able to negotiate with businessmen, and they will pay for everything. But it so happens that in some cities people really want a holiday. Well, I really want to! And all the sponsors refused funding. Probably, as an exception, you can allocate budget funds for a mass event. If this is an event – I emphasize – for all citizens. Whether to invite dear Kirkorov or someone simpler is, I think, a matter of taste and possibilities. But in some small settlements they do well with local amateur performances, their own talents perform. And everyone is happy! And, for example, in large cities it is no longer possible to make an impression in this way, people will be dissatisfied, they will begin to scold the authorities. Therefore, they order stars. But I have always believed that this should be done at the expense of third-party money, not from the budget.
– Very often the sponsors pay for the performances of the stars! – says the promoter Sergey Lavrov. – But such orders still appear on public procurement sites, because officials are obliged to announce a tender. In addition, the amount that we see there is not always the artist personally receives in full. As a rule, this amount already includes all expenses for organizing a concert: flights, equipment rental, a hotel, and sometimes even setting up a stage … It is very rare when these expenses go in separate amounts. They are mixed with a fee in order to avoid unnecessary bureaucracy, because there you will have to draw up a bunch of documents for each item!
I myself constantly participate in tenders, provide services to government organizations, and I know how this happens. For example, a tender is announced to hold Valeria's concert. Or Kirkorov, or Kaya Metova. According to the terms of the tender, you must provide the city with a full package of services, and not just bring an artist. Of course, when people see the amount spent on a performance, they resent: "Oh, how expensive!" But in fact, the star gets 20-30 percent of this amount. This is in the overwhelming majority of cases. At the same time, it must be said that those who criticize spending on stars are in the minority. Many more people want a holiday.
Yes, you can, of course, arrange for the local Beryozka ensemble to perform at the festival. But there are several holiday dates a year! Once "Birch" will perform, the second time, the third … In the end, people will want something else! And there is nothing reprehensible in this. This is generally not only practiced in our country – to invite stars to city events. This is the case in Europe as well.
Lydia Mezina.
Photo: A. Avilov / Agency "Moscow"
Article Categories:
Show Business