Press Secretary of the Russian President Dmitry Peskov commented on the recent statement of the former presidential candidate of Belarus Svetlana Tikhanovskaya that the incumbent head of state Alexander Lukashenko will receive "security guarantees" in the event of a peaceful resignation from office.
- We would not want to react to this in any way. I can repeat that Lukashenko is the legitimate president of Belarus. I don't think he needs any security guarantees in his country. Otherwise, this is all an internal affair of Belarus- said Peskov.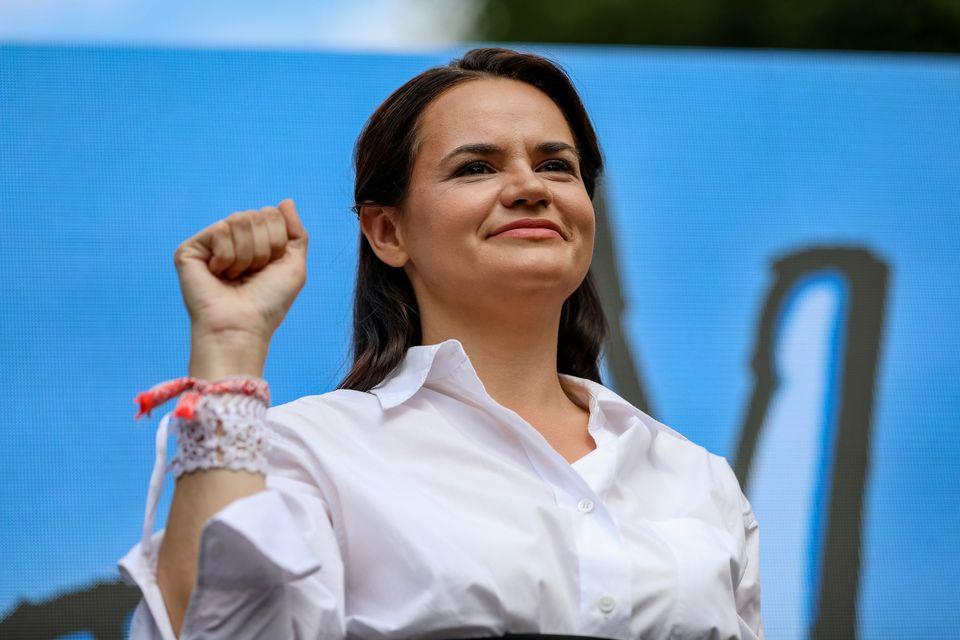 Tihanovskaya answered whether Lukashenka will receive a "security guarantee" in case of resignation
The oppositionist believes that "the opinion of all people" should be taken into account in this issue.
As a reminder, on August 9, presidential elections were held in Belarus, with the result of 80.1% of the votes, Alexander Lukashenko won. The opposition refused to recognize such results and announced the creation of a Coordinating Council for the transfer of power. Lukashenka called it an attempt to seize power. In addition, he accused Western countries of interfering in the internal affairs of the state.
Life found out the content of the suicide note of the nationalist Tesak

today at 10:41

Turkish hotel "took hostage" the son of Nikas Safronov because of the broken pool

today at 10:39

The Kremlin has expressed disagreement with the attempt to link Nord Stream 2 with the events around Navalny

today at 10:32
Article Categories:
Politics