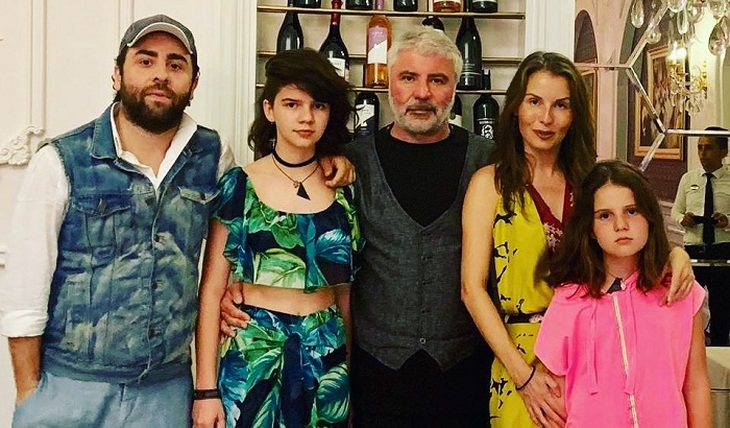 Soso Pavliashvili has three children from different marriages. Two of them have already refused to follow in their father's footsteps – they are not at all interested in show business. The singer spoke about the reasons.
From 1985 to 2003, Soso Pavliashvili was married to a Georgian woman, Nino Uchaneishvili, who is a year younger. In 1987, a son, Levan, was born in that marriage. The guy inherited a beautiful strong voice from his father, but did not go on stage – he found himself in the field of business.
– Levan studied at the Suvorov School, graduated from the Military Technical University under the Federal Agency for Special Construction, – said Soso. – Today he helps to run my karaoke restaurant.
And Liza – Pavliashvili's eldest daughter – decided to connect her life with the visual arts – she went to study as a cartoonist, since the VGIK college is located next to the house.
– This is an excellent base for a future career! – says the singer's wife Irina Patlakh.
– My eldest daughter is good at drawing. She even designed the cover of one of my discs, – the musician rejoices. – Recently I started taking guitar lessons. She really likes hard rock! But she never aspired to the stage. She has not the slightest desire to be in sight. Lisa does not like show business – she is a completely different person.
As for the youngest, 13-year-old Sandra, she works in a children's creative studio.
"At the same time, I don't push my daughters anywhere, I don't promote them, they don't have any cronyism. What for? They are already talented! – Soso Pavliashvili assures.
Fedor Grigoriev.
Photo: INSTAGRAM
Article Categories:
Show Business