14:56, 03.01.2021
They did not want to release the artist from Russia because of debts.
Today Pavel Derevyanko in his microblog on Instagram shared good news – he and his daughter Varvara were able to fly to rest. The artist posted the first video from the resort on the social network. The journey at Derevianko might not have begun, since they did not want to let the star out of Russia yesterday morning.
As it turned out, Pavel Derevyanko has unpaid debts. The actor found out about them when he was already at the airport and preparing for the flight. The artist owes a large amount to the tax authorities – it was because of this that they did not want to let him abroad. We add that Derevianko did not anticipate such a development of events – in the video, Pavel was having fun and congratulating everyone on the holidays.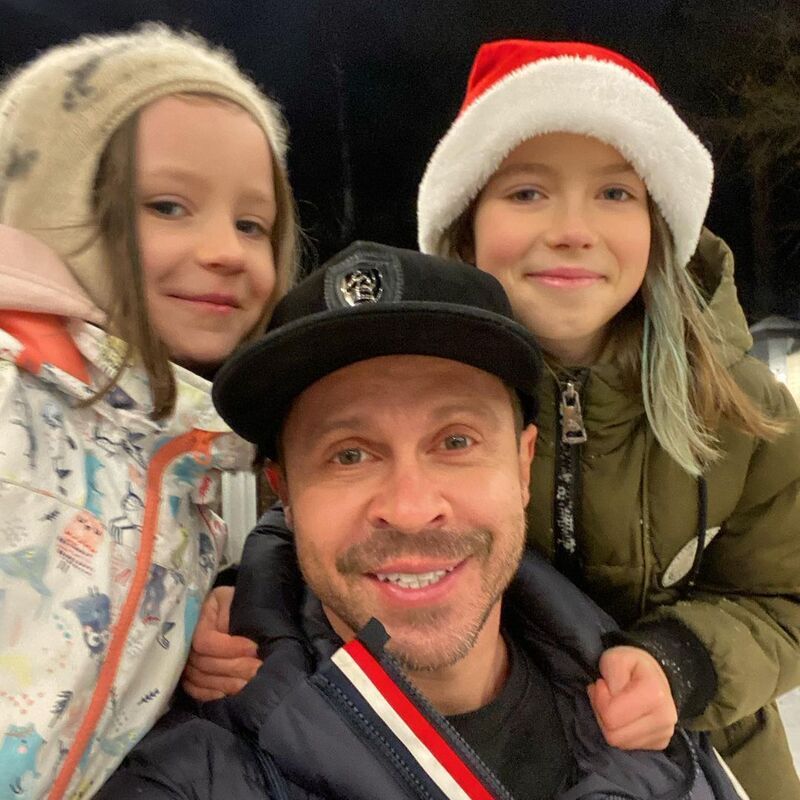 Pavel Derevianko with daughters
"Well, guys, there was a fakap. I got out some unpaid fines: two fines for speeding and a tax on a car for 56 thousand rubles. I have not had a car for a year and a half, a month and a half ago I flew to Turkey twice. It's all so strange. The plane leaves in a minute. We, of course, are wildly upset with Varvara, "the artist shared in the Stories section of his microblog. Derevianko noted that his daughter was very upset. Pavel quickly managed to solve all the problems with taxes and is already enjoying his vacation with his eldest daughter Varvara. It is worth noting that the artist went on vacation without his youngest daughter Alexandra and former lover, with whom they maintain friendly relations even after parting.
Recall that in December 2020 it became known that Pavel Derevianko and Daria Myasishcheva broke up. Together, the actor and lawyer have been for over ten years and have raised two daughters. Pavel Derevyanko spoke about the breakup with his common-law wife at the premiere of the film "Silver Skates". The actor appeared on the red carpet alone, and then announced his new status to colleagues. After the news of the breakup, the media began to discuss the possible reasons for the breakup of the couple. It was rumored that Pavel Derevyanko had found a new lover for himself. Pavel and Daria decided to clarify what was happening in their relationship and recorded a video message that was published on the actor's microblog on Instagram.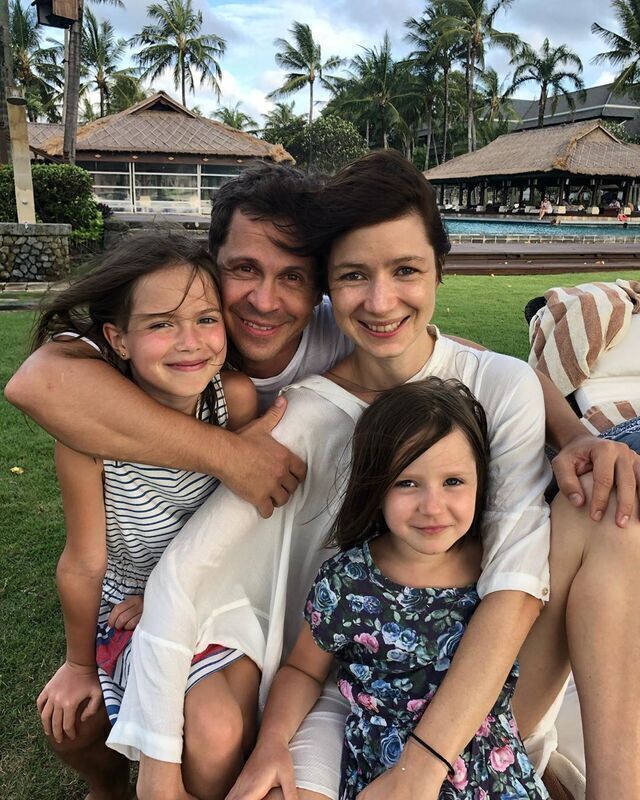 Pavel Derevyanko with ex-lover and daughters
Derevianko and Myasishcheva confirmed the information about the separation, but explained that they remained in excellent relations. "We still love each other, we still respect each other. We bring up children, we are partners, we are friends. Simple we really are not a couple. Yes, and no one went to anyone, please do not worry. We love each other, we are doing well. No one found the young, no one ran anywhere. We are free and happy people. It just will be better for everyone, "explained Daria and Pavel in the video.
The personal life of Pavel Derevyanko has always been actively discussed by journalists, since the artist frankly told that he prefers to be in an open relationship. Initially, Daria and Pavel were connected only by friendship. Since they were both not free, they decided not to go beyond ordinary communication, although they felt mutual sympathy. However, at some point, feelings prevailed, and Myasishcheva and Derevianko began an affair, but their relationship did not become serious – each of them continued to meet other people, despite the birth of a common daughter in 2010. Only after the birth of their second daughter in 2014, Pavel Derevyanko and Daria Myasishcheva decided to become a full-fledged family.
Read also:
Pavel Derevyanko was not released from the country due to unpaid fines and taxes
Pavel Derevyanko touchingly congratulated his eldest daughter on her birthday by publishing photos with her
Pavel Derevyanko touchingly congratulated his youngest daughter on her sixth birthday
Article Categories:
Show Business