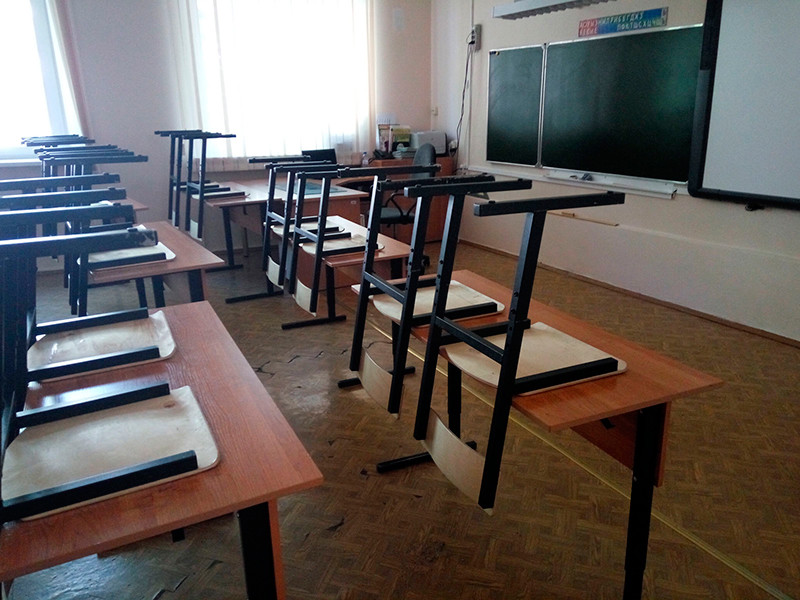 Moscow-Live / Budishevsky Nikolay
More than half of parents (53%) said about an unprecedented backlog of students in the educational program, according to a study by the Aktion Education group of services, the data of which RBC refers to. The survey involved more than 1.6 thousand school principals and their deputies and 1.4 thousand parents from 65 Russian regions.
School leaders did not agree with their parents. Almost half of the principals surveyed (47%) said that this year the backlog of schoolchildren is minimal, and every fifth (22%) says that their students are not lagging behind the program at all. Among the parents who participated in the study, only 29% hope for a minimal decrease in educational results in children.
When asked what is the reason for the lag in schoolchildren, principals and parents also gave different answers. About 40% of respondents among school leaders said that there is a slight decrease in performance after the summer holidays every year. Only 11% of the parents surveyed agree with this. The majority of respondents (54%) believe that distance learning in the spring, which triggered a knowledge gap, could be the reason for their children's lag. Every fifth parent named among the problems the teachers' unwillingness to conduct a lesson at a distance (20%).
In the fall, according to the survey, most schools (72%) did not go to distance learning, despite the second wave of the coronavirus pandemic. Mostly educational institutions in metropolitan areas were sent to quarantine. In 20.4% of schools, only classes in which someone had contracted the coronavirus were transferred to distance learning. About 7% of establishments were completely quarantined. Half of the parents surveyed (51%) also reported that their children continued to go to school. Another part noted that schoolchildren still switched to remote work by the entire educational institution or class.
In the spring, schoolchildren were transferred to a remote location due to the worsening situation with COVID-19. Then the experts noted that the majority of students (83.8%) had unfavorable mental reactions in conditions of self-isolation – depressive states, phobias, headache syndrome and sleep disturbances. 32.5% of schoolchildren managed to maintain an even and positive mood, but 13.1% were depressed, and 44.2% were characterized by repeated mood changes during the day.
Adolescents perceived the self-isolation regime negatively: 36.7% reacted negatively to it, 21.2% called it unbearable. Only 16.8% of respondents liked self-isolation. Due to self-isolation, schoolchildren began to walk less (68.3%), their physical activity decreased (55.2%). On the contrary, the time spent on homework (59.7%), on classes with a computer or other gadget (46.7%), and on social media (35.4%) increased.
At the end of September, an increase in the incidence began again in Russia. In this regard, the autumn holidays in Moscow were extended by two weeks, and from October 19, students in grades 6-11 were transferred to remote school, which was then extended several times. According to the decree of Moscow Mayor Sergei Sobyanin, schoolchildren will study remotely until the end of the second quarter on December 30.
Article Categories:
Politics