Singer Nadia Dorofeeva, who began a solo career before quarantine, wrote a great post about meditation, and decided to sprinkle photos of her legs on Instagram, which caused a violent reaction.
Nadia Dorofeeva showed her bare legs on her Instagram, and all fetish lovers immediately reacted to them.
"Habit No. 2⠀ Meditation. We all live in an age of anxiety. And the sense of peace of mind visits me too rarely. And sedatives drink as if you can, but as much as you can)) So I got meditation I. Everyone who practices - knows how much this changes your life. It all started with training with hello_sashasasha. It was meditation in movement. I remember how I realized that I wasn't breathing at all. All the time in the clamp. It was difficult to take a deep breath and only in the end I felt completely relaxed in the classroom. Cool feeling. Then during quarantine I downloaded the Insight timer program and it started. Now every night I fall asleep with meditation. I fall asleep fast enough. The brain and body relax. I periodically do morning meditations for beginners. I'm breathing. It lasts only - minutes, but acts cool, balances and inspires! This is straight my top. Be in harmony. And I will continue to share my top habits in the following posts, "admitted Nadia.
In the photo, she just showed her slim legs with a pink pedicure in bed , and who knew that this photo would provoke a violent reaction among fans, someone thanked for the idea with meditation, someone admired Nadia, and someone started joking about foot fetishists.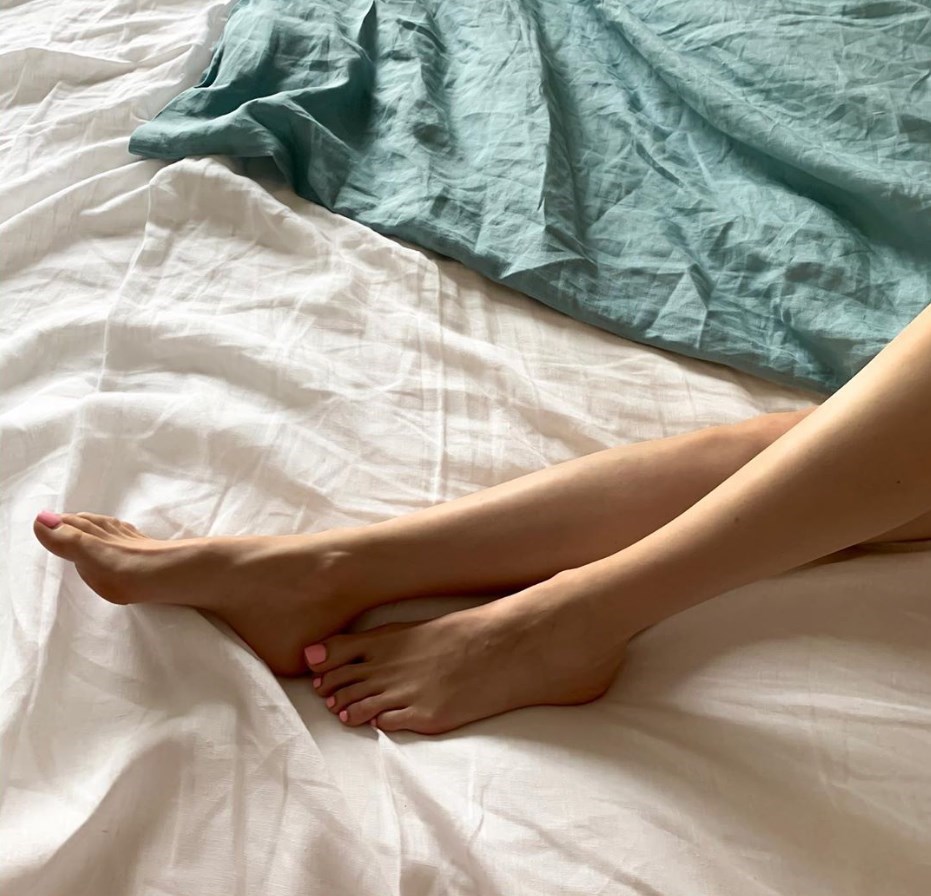 "From the whole community of foot fetish players I bring delight and gratitude", "Panin entered the chat", "Paradise for foot fetish players "," Such cute legs, "" You Don't The probability. I am waiting for the next posts. Thank you for your love "," Ouu ... yak pidikyurchik)))) "," A special caste, lovers of legs, now they are jubilant, "" or rather jerking off, "" Nitsche such fingers, "they write in the comments.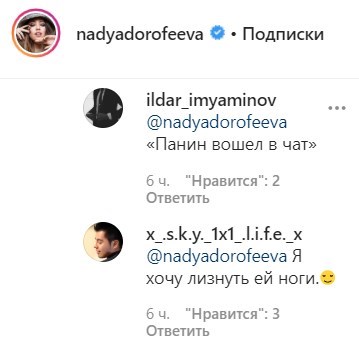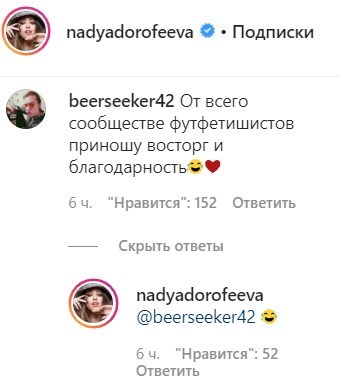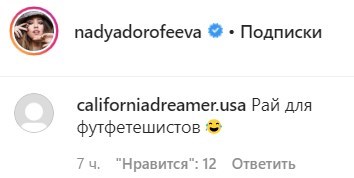 Earlier, Ukrainian supermodel Leonila Guz opened the network with a candid photo
Article Categories:
Politics