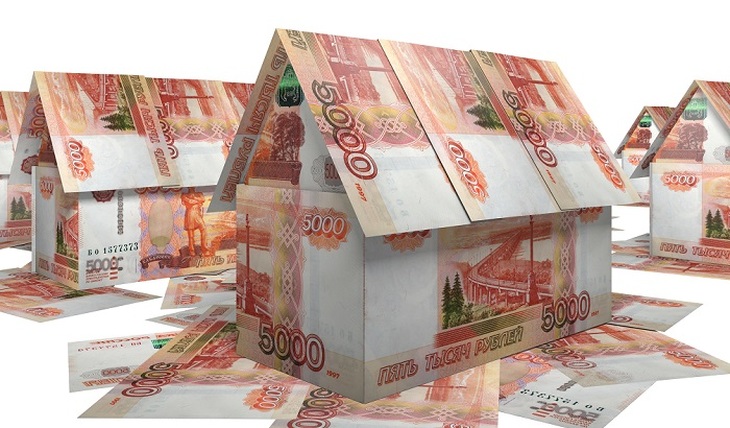 The number of Russians eager to exchange city apartments for comfortable suburban housing has increased dramatically.
What is the reason and how does it threaten the housing market? MN understood the problem.
With the arrival of spring, a serious revival in the real estate market continued. For example, in the Moscow region, according to the calculations of experts, the number of transactions in January – March 2021 increased by as much as 50% compared to the same period last year.
LAND AND FRESH AIR RISE IN PRICE …
People buying or changing homes are picky these days. They need distance from neighbors and fresh air, the virus is not an aunt! Our citizens do not seek to simply take and change, for example, an inferior apartment in the capital for a solid apartment in a town near Moscow. No, almost everyone today needs a house on the ground and preferably on a turnkey basis. Their prices increased by an average of 20%. And those who are able to start their own housing construction have become more and more interested in land plots within a radius of up to 30 kilometers from the Moscow Ring Road. This is the optimal distance to get to the capital without any special traffic problems.
The land, accordingly, has also grown in value. For example, a hundred square meters of land on the Volokolamsk highway was estimated in the fall of 2020 in the region of 350-400 thousand rubles, and today you cannot find less than 500 thousand. A similar situation is developing in other areas near Moscow.
It's time to shrug your hands. How so? Everyone around is complaining about the drop in incomes of the broad masses, and then a sharp "warming up" of the real estate market began?
In fact, this situation is not unusual. In Russia, the broad masses of the people have never had much money, respectively, and there was no impulse to buy cottages. And for those 10-15% of the population who have concentrated in their hands the lion's share of Russian finances, there is traditionally an iron correlation between the aggravation of the financial and economic crisis and the rise in property prices. Housing and land remained the only relatively reliable instruments for investing serious money. By the way, not only in Russia.
WHAT DRIVES PRICES WITH GALOP?
In the race for prices for suburban (and not only) real estate, new economic factors play a role in our difficult reality.
Have you started collecting interest tax on a large deposit in your account? This means that money must be withdrawn from bank deposits and invested in liquid real estate. In this case, there is a good chance that the money will "grow" along with the rise in housing and land prices. This is what we see in the situation with the Moscow region.
Give preferential mortgages at 6.5% to young families with children? It is perfectly. However, not everyone, especially those with many children, is satisfied with small-sized mortgage apartments in a dusty noisy city. Better to take a risk, take a higher price, but the house is in suburban areas. There is land there, you can expand the living space, make extensions. According to experts, on average, such a house is from 80 to 120 sq. meters in the regions costs from 5 million rubles, in the Moscow region the price is much higher. But the game, as they say, is worth the candle. After all, the waves of the coronavirus epidemic following one after another leave little choice: the chances of avoiding mortal danger increase among those who live in nature, in complete or relative isolation from society.
Ecology is increasingly becoming an important factor for the choice of houses and the rise in prices for them. And in the Moscow region there are many places with a good distance from closed landfills, large enterprises and construction sites.
So it is worth waiting in the summer that the price tags not only for houses, but also for summer cottages and plots will again be updated in the direction of growth.

MORTGAGE – PRICE ENGINE
So, let's summarize. The most serious factor in the growth of prices for real estate near Moscow and suburban real estate in Russia was the loans issued for individual houses. These loans are intended to build and sell an additional 3 million sq. M. meters (namely suburban!) housing in Russia. Loans began to be issued on concessional terms and are designed for young families, where one of the borrowers is under 36 years old. The family must also have a child no older than 19 years old.
Such a "rural" mortgage will be issued at 6-6.5% (for the entire loan term!), As well as under the mortgage program with state support for apartments in new buildings.
The loan is issued for an individual residential house under construction or for the purchase of a finished house from a developer.
An interesting nuance is that a young family can build a house on their own. But then it is necessary to purchase a land plot and conclude a legal agreement with a contractor to obtain a preferential mortgage.
By the way, before that, rates on loans for individual housing construction (IZHS) were 2-3% higher than for loans for apartments. But now part of the credit risk for banks will be borne by the state. This increases the attractiveness of individual housing construction, but also leads to an increase in prices for suburban real estate.
– Our companies working in the field of wooden housing construction have already scheduled orders for production and construction for 3-5 months in advance, – says the head of the developer company Vladislav Zhigulev. – But, as I know, giving a preferential mortgage and for the construction of a residential building, the government wants at least 20 thousand families to improve their living conditions. And we will try to help them.
Thus, not only the pandemic, but also new economic incentives from the government are driving the population to the suburbs. This, as they say, is a global and quite true trend.
Evgeny Malyakin.
Photo: ADOBE STOCK
Article Categories:
Economy