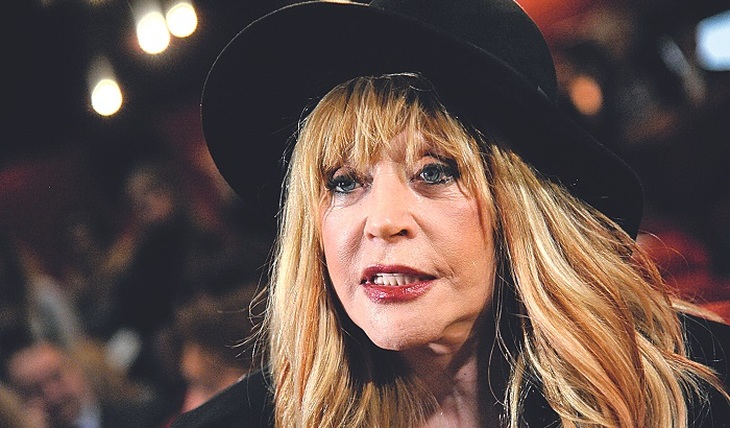 Gulkina and the company want to bring Pugacheva to clean water!
A new scandal flares up around Alla Pugacheva. Compromise is being collected on her! Those to whom she once cut off oxygen are ready to unite against the Primadonna …
"ALL KNOW AND ARE SILENT"
Accusations that Alla Borisovna, sitting on the throne of show business, broke fates like reeds, have been increasingly thundering in recent years. recently spoke Natalya Gulkina – former soloist of Mirage.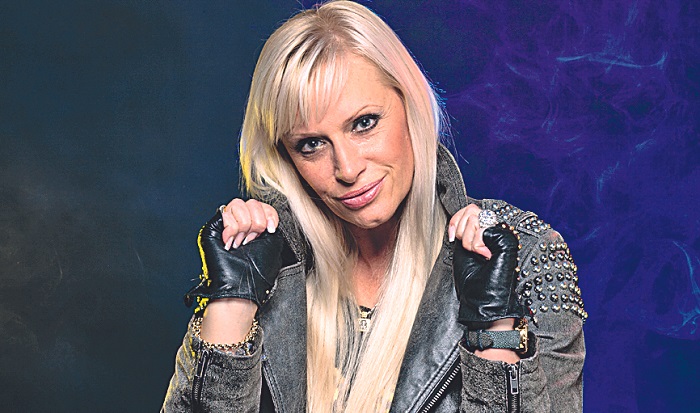 She is sure: Pugacheva is still deciding who will live on the stage and who will "die". Gulkina remembers how her colleagues were always afraid of Alla's wrath: still, if you fall out of favor, then one word from the star – and your entire career will collapse.
– I know a number of performers whom Alla Borisovna heard, and they were not heard. Some will say that this is a myth. Not! Why? Allah has a very powerful opinion. She can make one call and say that this person should never be on Channel One.
57-year-old Natalia decided to bring Pugacheva to clean water so that she would stop the nightmare of show business. And she began to dig dirt on Alla: talk with artists, collect specific facts, write down quotes, so that later in bulk they would publish everything and show what a "great and terrible" Primadonna really is.
"One famous person called me and said that everyone knows about such things, but not everyone talks about it, because they are afraid that they will spread rot and close," Gulkina shares. – But I'm not afraid, I was not on the central channels and in big concerts, I lose absolutely nothing. And I'm not saying that it was my oxygen that was cut off, I'm just sharing what I hear. Many have already thanked me for the truth.
REGIMENT OF THE OFFENDED
There are already legends about Pugacheva's deceit. TV presenter Wolf Angelina, for example, for a long time she did not want to discuss the topic of why she and Alla suddenly turned from girlfriends into people who barely greet when they meet. And then she gave an interview and could not restrain her bitterness: she says that Pugacheva betrayed her and framed her. A few years ago they Evgeny Menshov, as usual, they were supposed to lead the "Song of the Year", to which Alla Borisovna was directly related. Pugacheva encouraged Angelina Mikhailovna and even invited her to her home for rehearsals. But suddenly, at the festival itself, the director began to yell at the permanent hosts, and neither Vovk nor Menshov were allowed on stage. Behind the scenes, they whispered that Prima Donna personally gave such an instruction to the organizers – she allegedly did not want to compete with Vovk, which the audience loves, with popularity.
"Hatred, envy, toughness, huge money, love for people, but at the same time the destruction of artists, that's all Alla Borisovna," the producer of "Tender May" is sure Andrey Razin.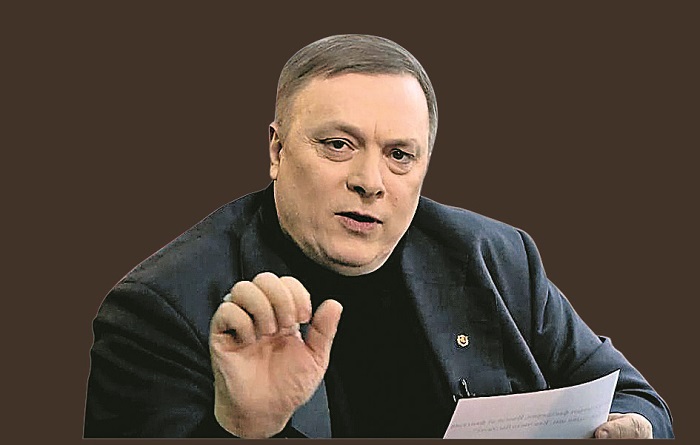 – Almost every artist who appeared on stage agreed with her. Irina Ponarovskaya, for example, she told me in 1985 that Pugacheva "cut off her oxygen." Yes, and I liked it. Alla, when she saw that everything was sold at Tender May a year in advance, invited me to take a steam bath in her bathhouse. They drank, and she frankly said: "You bastard, scoundrel, walked around me …"
Razin has no doubt that it was with her light hand in the early 1990s that a criminal case was opened against him, from which he only miraculously got away.
– So that I cut off oxygen to someone? – Pugacheva is indignant. – I was a famous and beloved singer! No, it's funny!
But for some reason, many are not ready to laugh with Alla. Tatyana Antsiferova, for example, who sang the anthem of the 80 Olympics about a bear and sang songs in the popular film "June 31", frowns at the name of Pugacheva:
– Probably, she has senile insanity now, she no longer remembers, but at one time she set her legs for me. And, as they say in the Ukrainian language, the egydzopniks still succumbed. That is, under the ass butting. The film was a huge success. The songs were sung by the whole Union. And Alla, out of envy, decided to remove me. I was cut out of all the concerts and was not allowed to perform anymore because of Pugacheva!
THE EVIL SMIL OF THE PRIMADONNA
Lika Star also does not remember Alla Borisovna with a kind word – she believes that she ruined her life.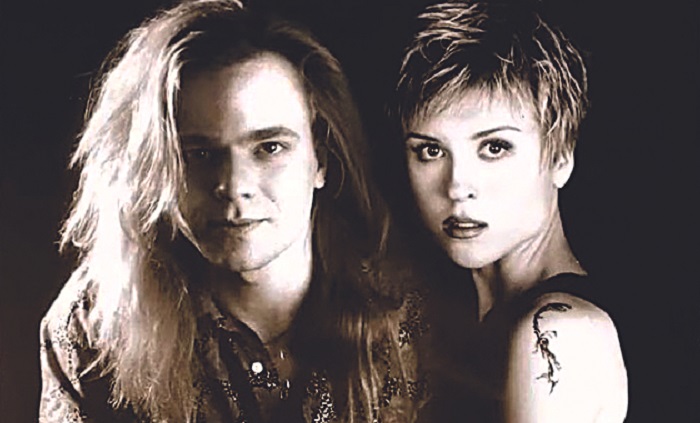 At first, Alla allegedly got angry that Lika had a pseudonym with the word "star", and then that the aspiring singer had a relationship with her former son-in-law Pugacheva Vladimir Presnyakov.
– At the snap of the Diva's fingers, all my concerts flew off. Volodya, like a cowardly kitten, said to me: "Goodbye." And then I was blacklisted, I stopped appearing in programs. Ask Alla Borisovna why she did it? Lika is still offended.
Support all offended ready and Mikhail Muromov. He remembers how Alla swept away all the talented from the stage, not wanting to share the pedestal with anyone.
– Alla removed this! – the forgotten singer is angry. – The method is as banal as possible. One call to important jackets from television, a pack of bills – and Muromov's songs are sent to the scrap.
In response to such accusations, Pugacheva's fans shout: yes, you are all ungrateful! Remember better those whom Alla helped, how many young talents she gave a start in life! But the aspiring singer Clementia recalls her meeting with the Primadonna with a shudder. Alla then selected performers for her "Christmas Meetings":
– I, having met her in the corridor, handed her a disk. Alla Borisovna took it and, without saying a word, went on. I was at a loss … Everything became clear in a few seconds. Having reached the nearest wastebasket, she turned around, raised her hand with the disk over the basket, smiled her Pugachev smile and unclenched her fingers…
It turned out that Pugacheva was angry with the girl: that composer sold the song that Alla wanted to sing herself …
WHO ELSE IS INJURED?
• Irina Gribulina wrote songs for many popular artists. Once she offered her material to Alla. "She listened carefully and then said: "You have a very good voice and talented songs. Therefore, I will never sing them. Why raise a man who may soon take my place?"
• Igor Nadzhiev I am sure that Alla tried to remove him from the stage, because his image intersected with the appearance of her then favorite Philip Kirkorov. "I was given her words: "There is one prince on the stage, I said. And there will be no other!" And since the mid-1990s, there has been an unspoken ban on my appearance on federal channels.
• Raymond Pauls gave Valentina Legkostupova two songs promised by Pugacheva. After that, as they say, Alla did everything to block the road to TV for Valya.
• V Olga Zarubina, which the newspapers inaccurately hurried to call the "second Pugacheva", Alla seemed to squeeze out the song "Iceberg".
• In his memoirs Joseph Kobzon called Alla Borisovna a stupid and presumptuous star. The prima donna harbored a grudge and dealt the artist a serious blow to his pride. Having become the hostess of the Song of the Year festival, Pugacheva crossed out the name of Kobzon from the list of participants in the concert.
Photo: Avilov Alexander/Agency "Moscow"
Article Categories:
Show Business