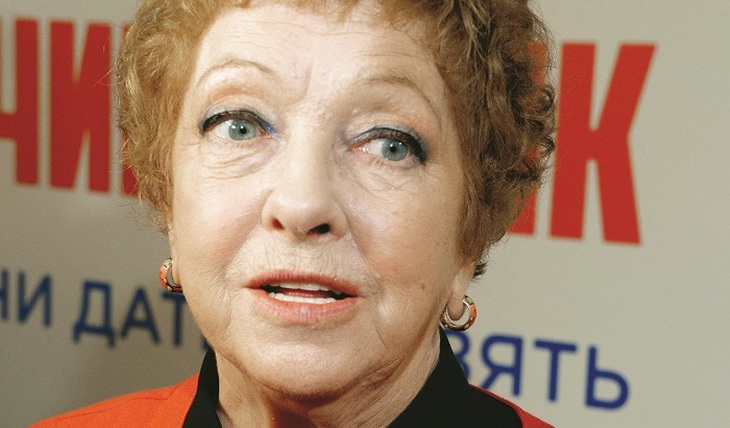 Sooner or later, everyone thinks about death.
Some are afraid of death, others are philosophical about it. But there are also those who begin to prepare in advance for their departure. Actress Olga Volkova has already staked out a place for herself in the cemetery …
A WEEKEND FUNERAL
"Nothing interesting happens in my life," Olga Volkova usually sighs.
But recently, the 82-year-old actress shocked everyone. She announced that she had bought herself the last refuge – a place in the cemetery. On a churchyard near Moscow, where her husband is buried Vladimir Khovralev… He passed away six years ago.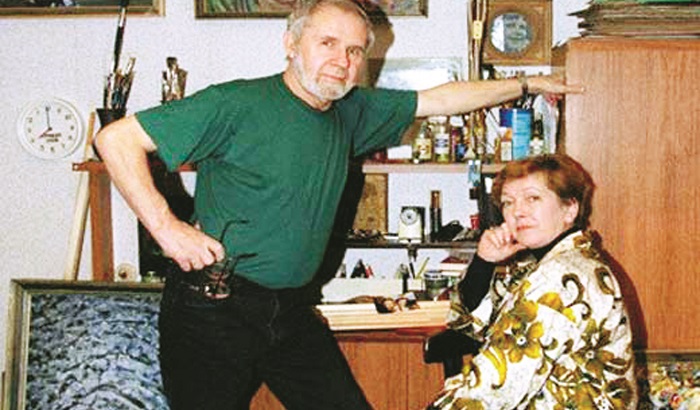 It was then that Olga Vladimirovna became convinced that Moscow did not believe in tears – the metropolitan necropolises turned out to be too expensive for the people's artist.
– To bury a person in Moscow, you need three million rubles, and beyond the Moscow Ring Road – one and a half million, – Volkova wonders. – Having buried my husband in the region, I found my future …
Actually, the actress is in no hurry to see the next world. And he hopes that they are not looking for her there yet "with lanterns." Although a couple of times already looked into the abyss. Both cases happened at work. Once a flower pot fell on Olga Vladimirovna's head – if it hit the temple, the actress would not have had time to save. Another time on the set, the roof-decoration collapsed, from which Volkova had just descended. Do not have time – there would be a wet place from her.
Today Olga Vladimirovna is cheerful and full of energy, loves to tinker with her grandchildren and great-grandchildren. She has eight of them. And if you count all close relatives, then more than 20 people will come running. It is not surprising that the actress calls her large family a "wolf pack".
HIDDEN A SON FROM HIS FATHER
Olga Volkova was officially married twice. From her first husband, a cameraman Leonida Volkov, she left with her last name, which became her calling card, and her daughter Katya.
– I always wanted a big family. I love children very much, – explains the actress, whose life plans did not coincide with those of her husband's. After the birth of his daughter, he announced that he no longer plans to become a father.
Her next serious relationship, ironically, happened with the namesake – People's Artist Nikolay Volkov…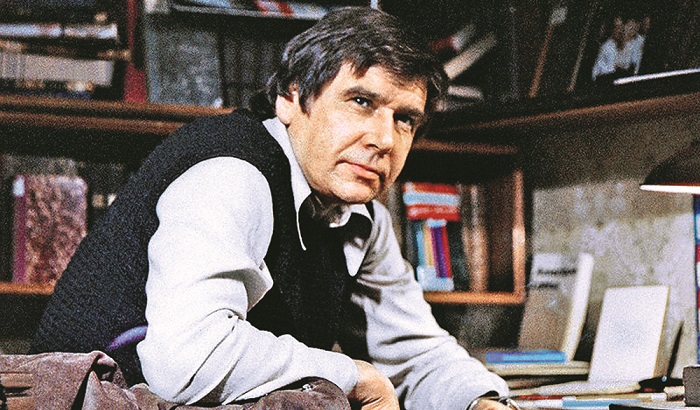 With the one who starred in the Soviet classics "Seventeen Moments of Spring" and "The Woman Who Sings." But even with him it did not work out to create a full-fledged family.
– We have never been married, I lived in Leningrad, he is in Moscow. Nobody could move to anyone, – Olga Vladimirovna sighs.
Secretly, she gave birth to his son Ivan. She never hid from the boy who his father was. And she hid her offspring from Volkov for many years. And although it was only a night's journey from Leningrad to Moscow, Nikolai first saw his son when he turned 17.
At that time, Olga Volkova was already in a new relationship – with the chief artist of the St. Petersburg puppet theater Vladimir Khovralev.
"During the first meeting, she immediately impressed me with her energy," he recalled. – Then we did not see each other for 10 years, although both lived in the center of St. Petersburg. And somehow she needed an artist on television. I helped make the transfer … "
They began to cooperate, communicate more. Olga Volkova supported her friend when he was going through a divorce. And I fell in love! In the late 1990s, they took off from their homes and rushed to Moscow – after Ivan, who entered the theater there.
In the capital, Vladimir Khovralev suffered two heart attacks. Each time Olga Vladimirovna helped her husband get back on his feet and, as a result, extended his life by a quarter of a century. An 84-year-old man died in his sleep.
"God sent him such a gift and such a peaceful death," says the actress.
After the funeral, she thought about staying with her beloved forever …
"COLLEAGUES DO NOT CALL"
Olga Volkova is calm about her years. With a smile, she says that she froze at the "puppy age".
– It helps not to lose joy in life, but at the same time it interferes, – the actress admits. – My reactions are inadequate, not age appropriate. Sometimes they scare people. I can send far away with matyuga …
Olga Vladimirovna has maintained a good relationship with her former daughter-in-law Chulpan Khamatova, the mother of her two older granddaughters. Today, the actress, beloved by millions, lives "among ordinary people in Golyanovo," which is considered one of the most criminally prone areas of Moscow.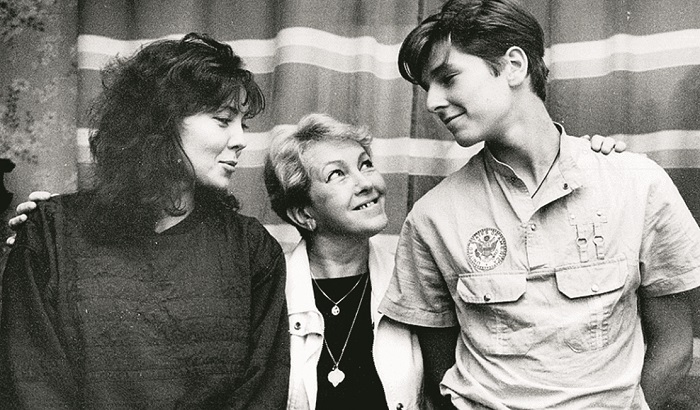 They say that it was here in the dashing 90s that the leader of a criminal group, who became the prototype of Sasha Bely in the Brigada TV series, operated. Volkova did not earn money for elite housing in the center of the capital or a country house …
Recently, she sadly stated that her colleagues have not called her for a long time.
"It's the fear of getting involved in situations," she suggests. – Because if I call someone and ask how are you, and the person says that he is in trouble, I will have to help him. But I do not blame anyone, because people live by their own interests.
Olga Volkova hasn't had any bright roles, like in "Forgotten Melody for Flute", "Promised Heaven" or "Station for Two". But she is still in demand in the cinema and in the theater, she moonlights as a tutor – she teaches future actors to pull emotions out of themselves. The movie star admits that she is ready to take on any part-time jobs …
Photo: A. LOmokhova
Article Categories:
Show Business