At the end of February, a part of Russian society, which considers itself particularly intellectual and advanced, did not support the conduct of the special operation, but someone said this openly, while someone simply decided to hype.
The second category can be attributed to Alena Vodonaeva, who has long been playing on provocations, trying to offend different categories of citizens and even getting involved in court squabbles.
On the eve of Victory Day, Vodonaeva decided to show off in a T-shirt with the print "Cargo 200", and this, as you know, means the delivery of the bodies of soldiers who died in the war to their homeland and this is a clear reference to the events in Ukraine.
Vodonaeva did not leave any comments under the photo, but Olga Buzova hurried to like the photo, who, it seems, does not even understand that she "liked" it so much.
Here is such a Victory Day for girls.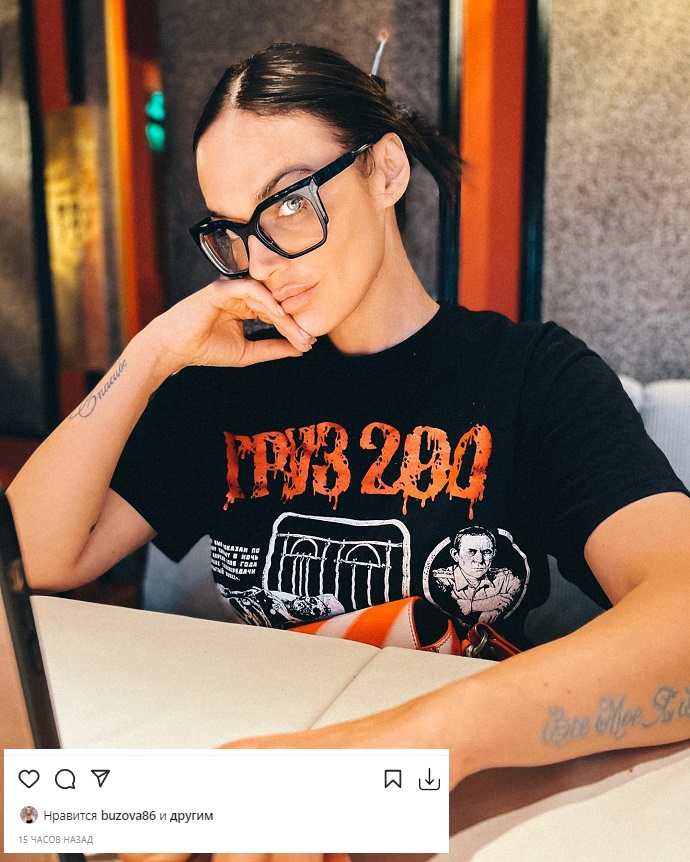 Article Categories:
Show Business