08:30, 28.12.
The TV presenter changed her image before the New Year.
Olga Buzova, on the eve of the approaching 2021, decided to change her image. The singing TV presenter is not afraid to experiment with the image and regularly changes her hair. More recently, the TV personality has increased her long curls. And the day before she made herself pigtails. Olga boasted of a beauty makeover in her microblog on Instagram. The host of the reality show "Dom-2" posed in a new hairstyle.
"New me. Since there are so many changes at the end of the year, I also wanted something new, "said the artist (the author's spelling and punctuation are hereinafter given without changes. Prim. line.). Olga refined: in such an image the public has not seen her for a long time. According to the TV presenter, the last time she did such pigtails was when she was 18 years old.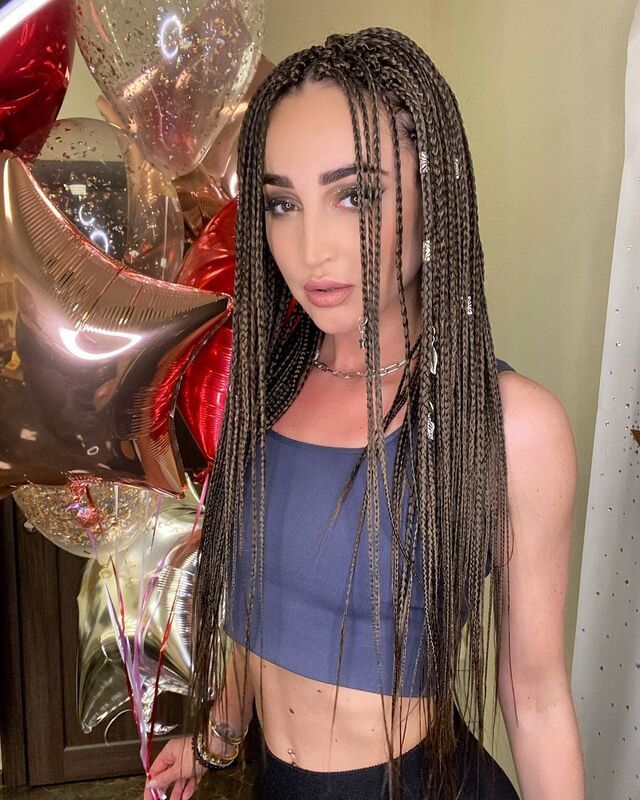 Olga Buzova
The first transformation of the star was appreciated by her younger sister Anna. She came to her sister to wish each other a Happy New Year in advance. On the holiday itself, both girls will be together with their chosen ones. Anna clarified that she had not been to her sister's apartment for two years. This was due to a protracted quarrel between the sisters, which occurred after another combined vacation in the Maldives. Now the differences of the Buzovs are over.
The older sister gave the younger a smartphone of the latest model. Anna was moved to see the gift. In turn, the younger sister handed over to her star sister a set of underwear, which she described as "sexy shmeksi".
https://www.youtube.com/watch?v=SjCpKKDaaL4/
Recall that at the end of November it became known that Anna had a stroke. The sister of the TV personality herself told about this in her microblog on Instagram. Later, Olga publicly asked her sister for forgiveness for not being able to save her from what happened. "You are my paw. You will always be my little sister, whom you need to take care of and protect! Forgive me for not being able to save you from this, if there was such an opportunity, I would take upon myself all this pain that you are experiencing now. I love you very much and I want you to be happy and healthy! I want to hear your laugh and chat incessantly until the morning in a restaurant! I know that very soon we will do this with you, I see that very soon it will be so! "Olga wrote.
Anna Buzova
By the way, after the diagnosis was made public, accusations fell on Anna that she had come up with this story for the sake of the hype. Buzova Jr. responded to a similar attack by posting a photo of her discharge from the hospital. In the commentary, Anna was surprised that the public, in principle, had similar thoughts.
Read also:
Olga Buzova congratulated her younger sister on her 32nd birthday by publishing joint archive photos
Olga Buzova finally made up with her sister and invited her to dinner
Sister touchingly congratulated Olga Buzova on her 34th birthday after a conflict with her

Article Categories:
Show Business