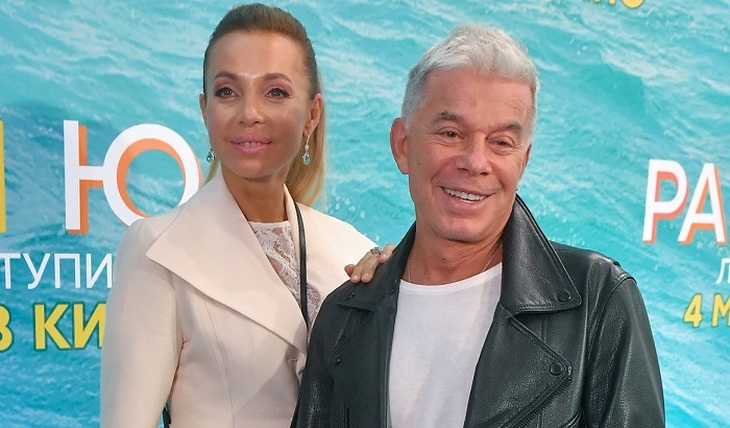 The musicians of the Squadron collective nicknamed him Macleod 15 years ago. A highlander, that is – well, because it does not change.
But now Gazmanov is 70! And he is still the same energetic, fit and cheerful. In an interview with our correspondent, Oleg Mikhailovich spoke about music, a lifestyle that allows you to be in great athletic form, an anniversary and even about vaccinations!
"WE HAVE A NEW WAVE OF LOVE WITH WIFE"
– Oleg Mikhailovich, how did you celebrate your 70th birthday? Was there probably a big feast?
– I wanted to run away from everyone, but it didn't work out. I was in the Kaliningrad region with a concert, and my friends "caught up" with me there. (Smiles.) On the coast of the Baltic Sea there is such a wonderful city of Svetlogorsk. And this is the second time I celebrate my birthday there, and this time also my anniversary! I really like it. Firstly, this is my homeland. And secondly, when I arrive at the airport, I already feel a real drive, adrenaline, I don't even want to sleep. I don't like pretentious events. Moreover, even if I invite 500 people, there will still be a couple of thousand who will say: "Why didn't you invite us ?!"
– They wrote on the Internet that you are giving the final tour, and then everyone, leave the stage. This is true?
– I can't say that this is my last tour. But I really thought about ending my career like this. I want to be remembered as a cheerful person who goes on stage, and does not crawl out. Why do I need to be remembered as bad – better remember me as good! I can still do acrobatic stunts that I have done before. But going on tour is already difficult for me. Because it turns out six or seven concerts in a row, and at each I give my best.
– What will you do when you decide to leave show business?
– I owe my family so much time! .. My wife and I now have a new period, a new wave of love. We like to spend time together, we began to travel more. There are so many more places in the world that you can see: Altai, the Far East, Baikal, and so on. I want to go there not as an artist, but as a tourist. We also want to go to Portugal, Argentina, we want to look at the pyramids in Egypt … I will also go in for sports, maybe I will master something new. In general, there are a lot of options!
"EVERYONE GOT INTO MY FAMILY"
– You were vaccinated against the coronavirus and did not hide it. Why did you make this decision?
– Firstly, I contracted coronavirus last year and infected my wife, daughter, nephew and everyone who was next to me at that moment. I had 15 percent lung damage. After illness, antibodies were kept at a fairly high level. Eight months passed, and they began to decline sharply. On the advice of doctors and as a result of my pragmatic thoughts, I got vaccinated. Everything in my family took root: my wife, children, even my mother-in-law, who is 85 years old.
– Did you get the vaccination normally?
– Everyone felt differently, but generally okay. I didn't have any side effects … Now I remembered when I came to the first vaccination, I was in a long-sleeved shirt. Since the injection is in the shoulder, it had to be removed. Well, after that, the doctors offered to take a picture together. I thought: since there is a photo, why not post it on your Instagram? And what started here! (Laughs.) Some haters came by. What did they not write! Why am I taking pictures with a naked torso? Why do I brag about my figure? .. And I, in fact, have never been ashamed of it before … Aha, the syringe is not visible, so I have not been vaccinated! Etc…
– Did it upset you?
– No, but I want to speak now. Yes, I am not a doctor, but I have a higher education and I am a rather intelligent person and I can analyze what is happening. Of those who are vaccinated, almost no one dies. Yes, sometimes you can get sick, but everything goes much easier. Simple examples. I am a member of the Public Council of the Ministry of Defense. I know that the whole army is vaccinated, and there is no covid there. Or Luxembourg, which bought our vaccine for its entire population, and they also do not have coronavirus. And there are other similar examples. Once they wrote to me under my own photograph: "My relative was in the hospital with covid, and there were only those who were vaccinated around." I asked for the hospital number to check the information. For myself, it became very interesting to me, is it really true? If so, why was I vaccinated? And silence in response. No hospital numbers and other details about this relative … In general, I am ready to talk on this topic endlessly. You know, it's like meeting some of your friends now and asking: "How are you?" And in response to you: "I was grafted!" (Laughs.)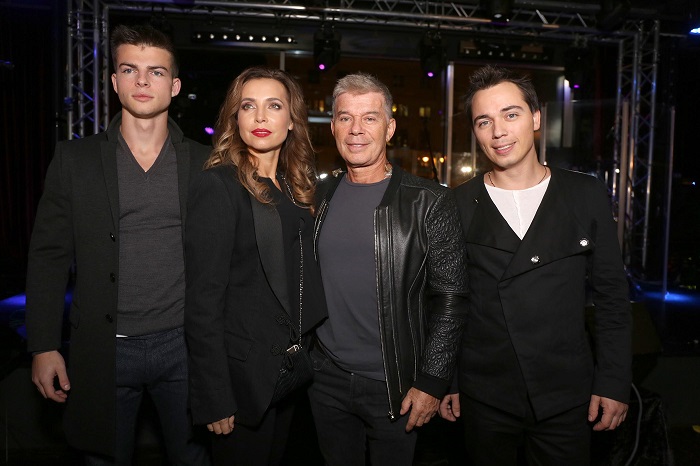 Almost all Gazmanovs are assembled. Only daughter Marianna is missing
"50 YEARS OF DOING THE SAME EXERCISES"
– You have an excellent athletic figure. How do you keep in shape?
– There are no secrets. I am such an overly cheerful pensioner. (Laughs.) About 30 years ago, girls came to my concert and then said: "I love your songs so much. Can I have your autograph? " Now they come up to me and say: "Can I take a photo with you? My grandmother loves your songs! " And I don't change internally. In terms of fitness, I am a master of sports in artistic gymnastics. And it's not about health. Because professional sports are quite traumatic and I myself have had many injuries. When an athlete ends his career, he usually recovers a lot, because the load is sharply reduced. I managed to understand this in time, and when I left the sport, I began to reduce them gradually. It helped me a lot. This is the first thing. Secondly, sport develops will, and health is more often a matter of will. I believe that a healthy mind is not in a healthy body, but vice versa. If you have a healthy spirit, if you have the will, then by old age you will be strong in body.
– Many are just lazy. And, in general, they can be understood.
– Laziness is something that is removed by willpower. Sometimes it is enough to do a special set of exercises every morning, which takes 15-20 minutes. But the majority doesn't do that either. Do you feel sorry for these 15 minutes a day? By the way, if anyone is interested, I posted my set of exercises on my official website. There is a video there that is absolutely free for everyone. The secret is that these exercises must be done every day! Even if you celebrated your anniversary the day before and raised a lot of glasses, still squeeze out the next day. Let fewer times, but do it! I have been doing almost the same exercises for over 50 years, and my weight does not change.
– In food, too, probably tightly control yourself?
– I eat everything, but my logic turns on. I will not go to fast food, I would rather eat a simple piece of meat. I love to cook it over the fire. Or else: I do not eat, for example, meat with potatoes and bread. I think that many people know why, all the explanations are on the Web. I'll just say that meat should be eaten with vegetables. And the main thing is moderation. Don't overeat.
"WHAT THE VIEWER WANTS, I WILL SING"
– You have been singing many of your popular songs for more than a dozen years. Don't get bored?
– The songs are boring, to be honest. (Laughs.) But exactly until the moment when the whole audience begins to chant: "Mo-ryach-ku!" And you understand that you can't go anywhere and you have to sing it. I usually sing the song "Esaul" at the beginning of the concert in order to understand whether people will sing with me or not. Because every hall, every city implies a different energy. There are people who are ready to dance and sing, and there are those who want to hear lyric music. Therefore, I always focus on the audience. I will sing what the viewer wants. With me is always the group "Squadron", with which I have been working for over 30 years, and from a huge number of my compositions they can play any without preparation. On the one hand, I like that many of my songs are long-livers and people want to hear them. On the other hand, my new songs do not fit into the concert. And I also want to show them to the public.
– What songs are being written now – funny, sad?
– Various. A new album has just been released called "7: 0 in my favor". That's where the whole palette is. By the way, at the end of the album there is the song "This is all for you". I can say that at the moment she is my favorite, because she is completely new. Right now I'm thinking whether to make a video for it or not? I'm not a producer of my music at all. I don't have a team to promote songs. I have been in show business for many years, and my strongest songs have become popular without any expensive videos, without powerful promotion. And I like this way more when the songs promote themselves. And I am engaged in creativity!
Alexandra Stepanova
Photo: S. Kiselev / AGN "Moscow",
V. Tarakanov
Article Categories:
Show Business