Elena Knyazeva's track "Graduation" was released back in 2013 and quickly took off in the charts, sounding at all proms across the country
As Elena herself admitted, she did not sit and monitor what was happening among the millions of tracks in AppleMusic until her fans sent a link to her own track "Graduation", but presented under a completely different name Cristina Mari.
– Of course, I was stunned – they just stole my phonogram, without even bothering to change the processing. They just downloaded my song to mp3 with my own vocals, in the form in which I released it myself, and released it under a false name. Naturally, I immediately called the lawyers, – Elena told about the incident.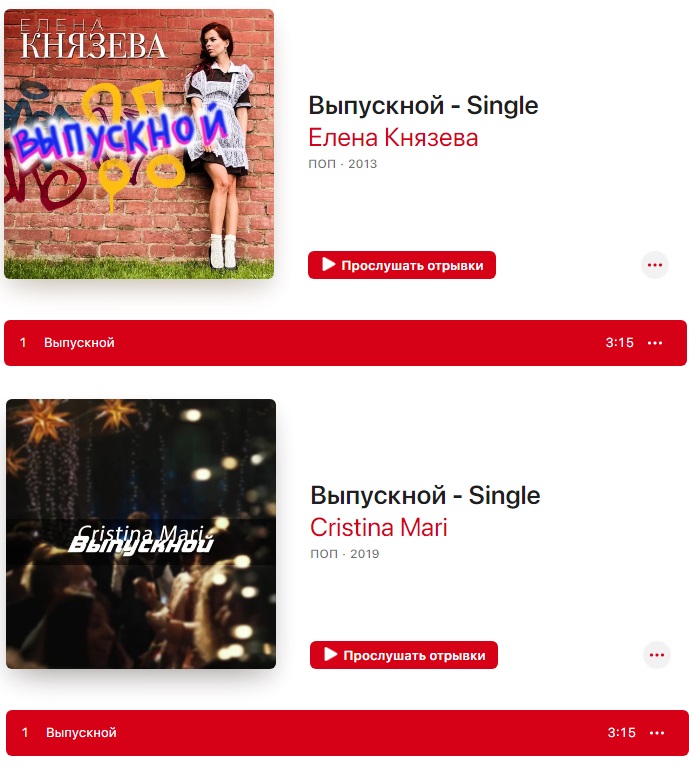 As it turned out, nothing is known about the artist "Cristina Mari", but for the WMA label, which released someone else's song under his own name, it turned out that notoriety has been going on for a long time. This allegedly American company employs Russians who are actively engaged in piracy and release other people's songs under the names of non-existent artists, and their leader is a certain Georges Sergeev, who is well known to human rights defenders in the field of copyright and related rights.
Now Knyazeva and her lawyers are preparing a complaint to Apple Music to stop these scammers.
– I myself am the author of almost all of my songs, but even if the song was not written by me or in co-authorship with Nikolai Shevchenko, as in the case of "Graduation", then I come up with everything – from covers to the concept of promotion, not so that someone I came to everything ready and brazenly stole what was an idea in my head yesterday, – Elena shared her immediate plans.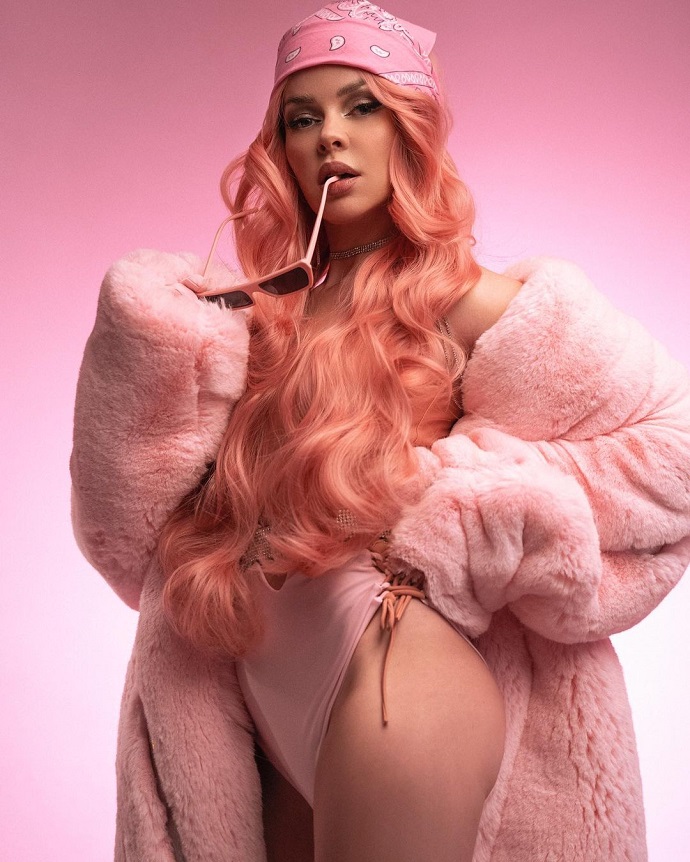 Article Categories:
Show Business