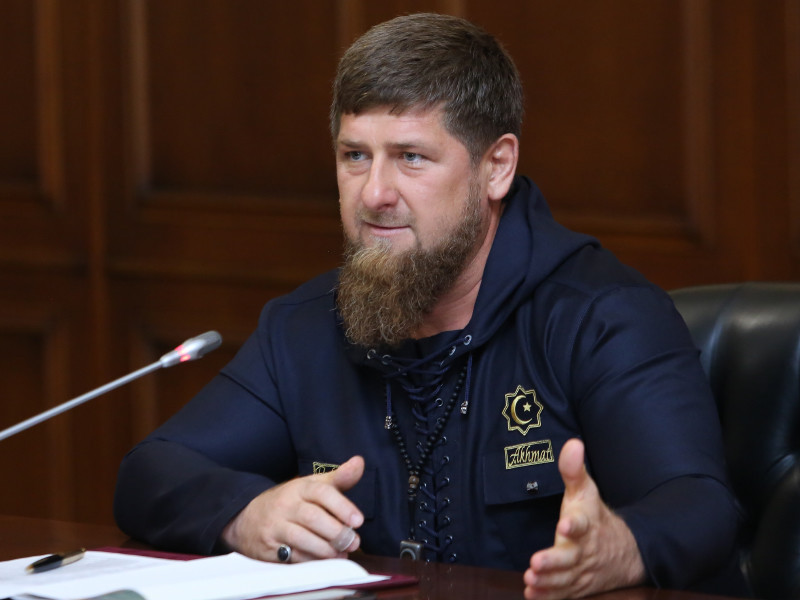 chechnya.gov.ru
The head of Chechnya, Ramzan Kadyrov, was nominated for the Nobel Peace Prize, the Minister of Information and Press of the republic Akhmed Dudayev told RIA Novosti. He did not say who submitted the application, noting that it is confidential information.
Earlier, the Grozny State Television and Radio Broadcasting Company announced Kadyrov's nomination for the Nobel Peace Prize with reference to the President of the International Nobel Information Center (INC) Vyacheslav Tyutyunnik. He suggested that the application could have been submitted by representatives of Norway.
The report notes that Kadyrov was nominated "for his outstanding contribution to the establishment and maintenance of a reliable peace in the historically difficult Chechen region over the past 15 years."
"No, this is not a joke. The Nobel Center in the person of Vyacheslav Tyutyunnik gives information that Kadyrov has been nominated. If Vyacheslav Mikhailovich said that these are Norwegians, it means that they are Norwegians. So, Vyacheslav Mikhailovich was called, contacted. The application could have been submitted before January 31 , and now this information is made public. " – told the publication "Rise" in the INC.
Tyutyunnik himself confirmed that Ramzan Kadyrov was nominated for the Nobel Peace Prize by a private person. "I believe that this is perhaps one of the first adequate expressions of the will of the European community," Deputy Prime Minister of the Chechen Republic Dzhambulat Umarov told the Moscow Says radio station. According to him, it is "for certain" that it is known that Kadyrov was nominated for the award by representatives of Norway.
According to the charter, candidates for the Nobel Peace Prize can be nominated by parliamentarians and members of governments around the world, university rectors and professors, previous prize winners, as well as former and current members and advisers of the Nobel Committee.
The full list of nominees has been kept secret for 50 years. However, at the end of January, the Independent newspaper wrote that in 2021 the Russian oppositionist Alexei Navalny, the leaders of the Belarusian protests Svetlana Tikhanovskaya, Maria Kolesnikova and Veronika Tsepkalo, the Black Lives Matter movement, the Swedish eco-activist Greta Thunberg, the former US President Donald Trump were nominated for the Nobel Peace Prize. news site Hong Kong Free Press, Reporters Without Borders, World Health Organization, UN Refugee Agency, NATO, space agencies of the countries participating in the ISS project.
In 2020, the UN World Food Program was awarded the Nobel Peace Prize.
Article Categories:
Politics