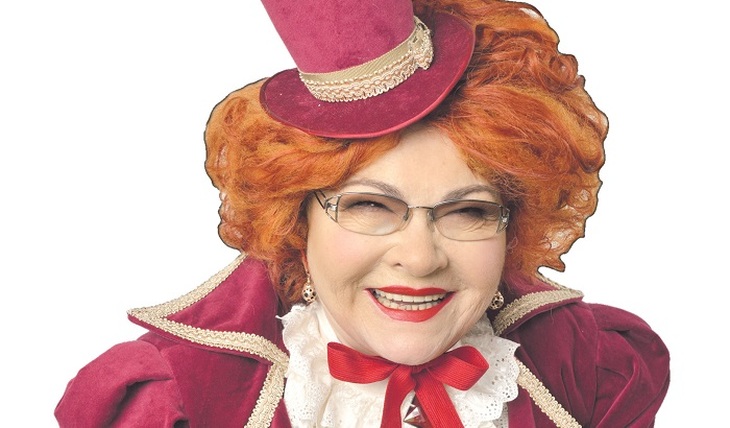 She calls herself a simple Russian woman who grew up in the countryside. And she considers her teachers to be great Russian actors, whose play she absorbed drop by drop, learned from them the manner of speaking, listening, acting, communicating with people …
Nina Usatova was born in the Altai Territory, in a village with the romantic name Raspberry Lake. Since her school years she dreamed of the stage, dreamed of Moscow, which seemed to be an absolutely fantastic city … Years will pass, and she will conquer our capitals and the whole country, become the prima of the famous St. Petersburg Bolshoi Drama Theater. G.A. Tovstonogov. She has just turned 70, and behind her shoulders – more than seven dozen roles in film and television and several dozen first roles in the theater.
We met with People's Artist of Russia, laureate of the State Prize of the Russian Federation, as well as two awards "Nika" and "Golden Eagle" Nina Nikolaevna Usatova in Blagoveshchensk, at the theater and film festival "Amur Autumn", where she was invited as a guest of honor. At the closing ceremony, the Governor of the Amur Region Vasily Orlov presented the actress with the prize "For Outstanding Contribution to the Profession", as well as a gift for the 70th anniversary – an icon of the Mother of God and unique diamond earrings.
– Nina Nikolaevna, how is your life now in this difficult time? "Covid", "self-isolation" are now the most frequently used words. The pandemic has tortured everyone, it prevents us from fully living, working, enjoying life. What is it to us?
– I often think about our life, I try to analyze it. There is a small booklet by Serafim Vyritsky "It was from me." It is sold in churches and is a must-read. Then the question does not come: "Why do we need all this?" There is a last interview with Lyudmila Gurchenko. Here are her words: "I used to say:" Why do I need this? " And now I know why. "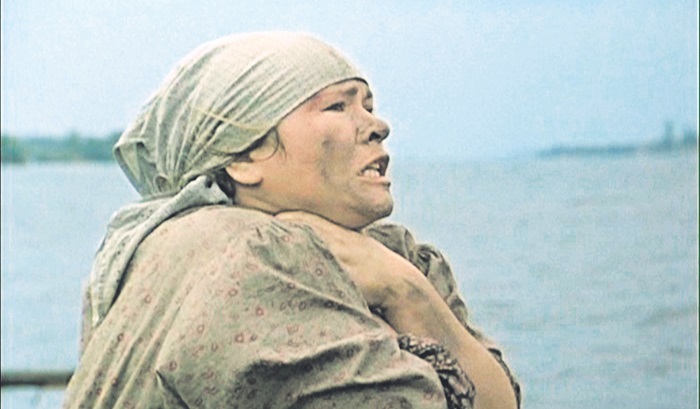 As our beloved father Vasily Ermakov often told us, at some stage in life, each person finds answers to these questions. This was an extraordinary priest. He did not just tell us about sins, but did it in a special way so that a person would not suffer much from his sin. He reassured, gave hope – they say, yes, you sinned, but you can realize this and correct yourself. It seems to me that we should not say why we got it, what God punished us for. Usually we sometimes run ahead, sometimes we torment ourselves with the past, but we have to live here and now. And do not do nasty things now, so that later you do not reap the fruits of our vile deeds.
Why are there so many disasters happening now? After all, all this is not just like that, people are completely mad. Money has become the center and meaning of the world. People only think about it. Therefore, there is no need to complain about what the Lord is punishing us for: he knew what he was doing, and we know what we are doing.
So many dirty tricks have been done by people on planet Earth! Quite recently this was not the case – such polluted land, water, air. What do we eat, what do we drink, what do we breathe? And they also stopped working on the ground. It was overgrown with gullies, the fields were empty, as if everything was ravaged. You drive a little away from "civilized places", and it becomes scary: vacant lots, everything is abandoned, garbage, as if some kind of end of the world. Everything is destroyed everywhere – ecology, air, we ourselves chop the branch on which we sit. And then we ask why is this happening in our life?
The youth of today is especially sad and oppressive. Spiritlessness, spiritual emptiness, and childish cruelty flourish. And all this against the background of total illiteracy. Money alone decides everything, and many modern young people do not know the meaning of the word "morality". However, there are also good young people. Much depends on the family. We must be proud of our grandfathers, who were workers, proud of our father and mother. I always had such a criterion – when I saw that someone was behaving nasty, I told him: "You know, my mother would never have done that."
Were such people still thirty or forty years ago? Of course, even then there were different ones, but basically, they were much kinder to each other. They made friends with neighbors, went to visit tea, treated them to pies. And now we are afraid of each other, because life has become dangerous. We go into the house – and immediately we lock ourselves on the lock, rather we push the door on the latch. And before that we didn't have locks, we didn't close the door. As children, they ran until late at night and were not afraid of anyone, and now, even during the daytime, it is scary to let one child go into the yard, God forbid! It's terrifying to imagine what will happen next, what awaits us ?!
Because my mother and father taught me only good things, and I have always lived by their standards. What is acquired in childhood is the foundation that guides us throughout our lives.
– Your father worked in the forestry, then on the railroad, your mother is a simple housewife who raised four children. That is, they were people far from art. Where did you get such a passion for theater and cinema?
– In high school I was fond of amateur performances. But the first step that prompted me to film art, I think, were films with the participation of Nonna Mordyukova. She was my idol. I watched all her films, studied with her. And I am happy that I managed to tell her that she is the main person in the choice of my profession.
– And how did it happen?
– I was at the "Constellation" film festival, we sailed along the Volga to Tver on the motor ship "Felix Dzerzhinsky". I saw Ladynina there for the first time, she was then 90-something, and there was Nonna Mordyukova. The journalist at this time interviewed her. And when she was free, I went over and thanked her for everything. I told her that if it weren't for her, I wouldn't be an actress. She, of course, was pleased to hear that.
I also regret very much that I have never starred with Shukshin, and I have always dreamed about it. It seemed to me that this is my director. But it was somehow awkward to ask him for the role myself, and I had no connections. Years passed, however, and God heard my prayers. Now I can finally, if not star in him, then at least play a role based on his work. In our theater, director Andrei Moguchy wants to stage a play based on Shukshin, and I will play the main role there. But it is still too early to talk about this in detail.
– I can't understand how it happened that you were not immediately discerned, and you entered a theater university only from the fifth time …
– I am by nature very shy, and this tightness prevented me from showing my abilities in public. And besides, I came from the periphery, did not know anything, I submitted documents to only one university. I spent the night at the station, did not enter, took the documents and back to the train – home. And other applicants, it turns out, submitted their documents to all theatrical universities at the same time, and there was more chance of getting caught somewhere. This I only found out later.
Our amateur art teacher Lyudmila Arkadieva Makarova gathered all our company, with which we went to study, and said: "Stop skating back and forth, spending parental money. I will put you in a factory, work, rehearse in the evenings, prepare for admission next year. " We did so, arrived in the city of Borovsk, got a job. The girls and I took part in amateur performances, even took first places in competitions. Every Sunday we went to Moscow, went to theaters and museums. When the factory began to ask for documents for admission, they did not even want to let us go, And when they entered, they still lived there for some time. We were even invited to work in the folk theater.
– Why did you enter the directing department, and not the acting department?
– Yes, because I was already "old" for the acting department. Our students were mainly children who graduated from other universities or served in the army. Well, I just had to do, I knew that I would be an actress. We there, as well as in the acting, prepared different excerpts, studied acting, stage speech, stage movement. That is, what they studied at the acting department.
– Did you have any desire to make a film or stage a play yourself?
– It never happened. I'm an actress to the core. But knowledge of directing helps a lot. And I help my partners to disassemble pieces of performances, if necessary.
– How do you interact with the director when filming a film or rehearsing a play?
– I always rely on the vision of a director, but an intelligent director, whom I unquestioningly believe. And if he knows less than me or we do not coincide in views, I do not work with him. Fortunately, I was always lucky to have good directors, I starred with V. Khotinenko, P. Lungin, Y. Mamin, A. Proshkin, V. Dudin. We made three or four films with each of them. I have a great friendship with everyone, we have become like family for a long time. The Lord gave me such directors who made me an actress, for which I am very grateful to them.
– Nina Nikolaevna, where do you feel more comfortable – on stage or on the set?
– These are different types of art. In the theater, you can change your line, and every time you bring something new to your heroine. And in the cinema – what was removed, then removed, you can no longer replay. As Faina Georgievna Ranevskaya said: either spit into eternity, or stay for centuries. Theater is practice, it is drill, it is experience, it is discipline.
– Do you have a cherished dream: to play something that you have not yet played?
– No, my dear! I have played everything I wanted in my life, realized one hundred percent, as they say.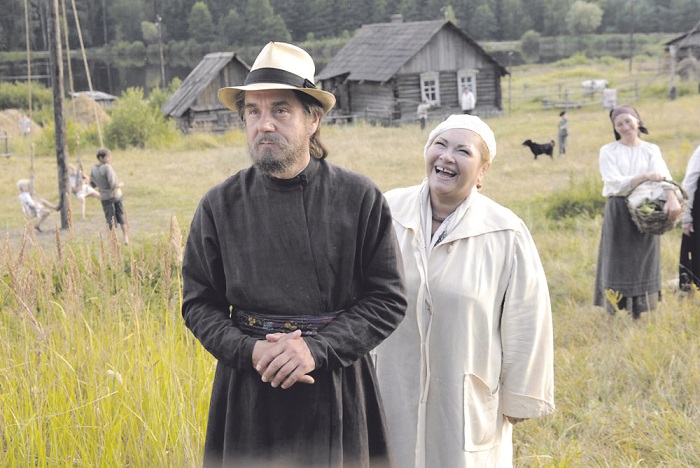 Sometimes I put some traits that I would like to play in some role in some of my heroines, endow them with these human qualities and thereby enrich them.
– How do you feel about age? After all, the years are running by, we are getting old, you have just turned 70. By the way, we congratulate you on your anniversary!
– Thank you! I am very good at age. We need to thank God for the years that he gives us. You need to enjoy life and joyfully meet every new day and new year. In general, one must treat life lightly and cheerfully.
– And if you woke up, but it's cloudy outside, there is no mood and you don't want to get up …
– And you need to force yourself. "Come on, get up!" – tell yourself, pat yourself several times all over your body. We got up, did some exercises, drank some coffee, and the mood came. Or walk around in the park with Scandinavian sticks. They always help me out. In general, I almost never part with them. You can also go to the store and buy yourself a new dress. The mood will immediately rise. Checked! The main thing is not to succumb to this devil, which is called "bad mood".
– What are you reading? Do you like poetry?
– I love to read, I read everything. And poetry too. And I myself write short stories, essays. But I don't publish it anywhere. By the way, do you know such a Kazakh director Ermek Tursunov?
"I don't know him closely, but I saw his wonderful film Shirakshi in Sochi at the Russian-British Film Festival, where he won the Grand Prix. There, by the way, you played in the episode and won the prize for Best Actress.
– Yes, there was such a thing. So, before filming the film, we did not know him. And now I have learned a lot about him. It turns out that he is such an interesting person, very talented. And he writes so great! He has already published several books. Once I gave him my story to read, he asked for it as a keepsake. And then he took it and printed it in his next book, and then gave it to me. It was such a surprise for me! So I already have one publication.
– Aren't you upset that your son did not follow your path and did not become an artist?
– No, not at all. On the contrary, I am glad that he graduated from St. Petersburg University and became a lawyer. The acting profession is too dependent, and it is not known how it would have developed for him. Here many circumstances must coincide, interact correctly, and there is no direct dependence on the presence or absence of talent. He has a good profession, a good family, everything in life has turned out correctly and stably. I just really want them to make me a grandmother as soon as possible. I ask them, I ask them, but they are not in a hurry yet …
– Your husband is a linguist, translator, teaches foreign languages ​​at the university. But it turns out that she also acts in films. Didn't he become an artist with your light hand?
– Not. He had already played before me. He did a lot of amateur performances, played in the folk theater. Then they began to invite him to act in films. By the way, he is very organic in his roles, plays well, sometimes even better than a professional actor. Recently, for example, he played the Metropolitan. He wears a beard in life, so he didn't have to glue it on for filming. And knowledge of foreign languages ​​sometimes helps him when he needs, for example, to play foreigners or translate something …
Conversation led
Faina Zimenkova
Photo: Personastars
Article Categories:
Show Business