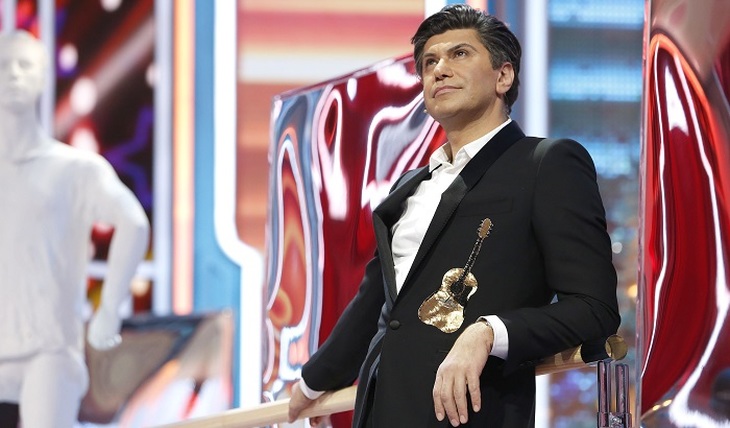 Now they talk about him more as a TV presenter. Some people like him, some don't.
However, television is an experiment in the life of Tsiskaridze. His main position is the rector of the Academy of Russian Ballet. We managed to talk with Nikolai about TV and ballet.
– Nikolai, tell me, was it difficult to leave creativity for administrative work?
– Very simple. You know, the thing is that it's hard to dance well, but everything else is very simple. By that time, I already had two professions in my pocket: creative and legal. And I was already an acting teacher: for 10 years I gave classes, led rehearsals with ballerinas, by that time I had already staged performances. I didn't come to lead there, I came to work and rarely go there in the office. Another thing is that then there was a monstrous background on this news. But it only made me laugh … One critic wrote: "Tsiskaridze is a bad leader!" Once I approached her and asked: "Explain to me just one thing: how do you know what kind of leader I am? Before that, I had not led a single day, I had no chance to prove myself! And now I have been in this position for nine years. But, of course, this is a colossal burden and responsibility. I don't want anyone to be the leader of anything. You know, sometimes I read such comments on my social networks: "Nikolai should be the Minister of Culture!" And I think to myself: "Wow, how people hate me!" (Laughs.) They simply do not understand that this is the most execution position in our country: this person is to blame for everything – he has not done anything yet, but he is already guilty.
– And when you were an artist, did you have to sacrifice something for the sake of your career?
– I didn't sacrifice anything. I am one of the happiest people in this profession. Everything was very easy and fun for me. Unfortunately, I had an injury in the middle of my career. Because I myself am a fool: I did not listen to my teachers, who explained to me that I should not play certain roles due to certain structural features of the body. And then I had to heal…
– By the way, is it true that ballet dancers take care of their legs and carefully monitor that there are no domestic injuries?
– I love speed in my life, but I have never been sledding, skating or skiing. It's just dangerous – yes, I save my legs. And always, when I go to any hall in the museum, the first thing I look for is a chair to watch the exposition while sitting. Because you really take care of your legs all your life. And the ballet dancer still has to take care of his head. True, some people live well without it! (Laughs.)
– And ballet dancers retire early …
– As for early retirement, there is nothing sweeter. I was so happy when I said to myself: "That's it!" Nobody would stop me if I didn't want to retire. Unfortunately, everything comes to an end, and this must be understood. I have already said many times: there is nothing more terrible than the old prince on the stage …
– Recently, you also became the host of the Tonight program on Channel One. Was it difficult to start a new business?
This program has been around for many years. At different times, it was hosted by wonderful hosts Yulia Menshova, Andrey Malakhov, Maxim Galkin. I have been a guest of all. Before filming my program as a presenter, I did not consult with anyone. I understood: I won't be able to lead the way Maxim Galkin did, and I won't be able to, like Andryusha Malakhov. I can do it only in the way that I can, I know how and understand. I always say that I am a ballet dancer, and we are used to the fact that there are many compositions. And if you can be the best, come out. But you must fulfill this role in a way that only you can. As a child, my mother taught me very well that you should never envy or be shy, let someone else speak instead of you. If you are worthy, then you will succeed! This is how I live…
Alexandra Stepanova.
Photo: Russia-1
Article Categories:
Show Business