The player of the French football club "Nice" and the Danish national team Kasper Dolberg was the victim of a car theft and robbery of his apartment while he was at the training camp of the national team. L'Equipe reports.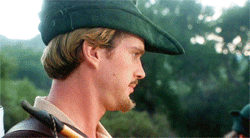 In Transbaikalia, 23-year-old Robin Hood stole 800 thousand rubles and distributed them to those in need
The man admitted that he went to the crime when he saw a burning light in the window of the shopping center.
According to the newspaper, initially the attackers took possession of only the forward's Porsche, which was parked at the Nice airport. Then, thanks to the house keys that Dolberg had left in the car, they managed to get into his house.
There the criminals profited from several mobile phones, as well as two thousand euros in cash.
It is worth noting that a year ago Dolberg had already become a victim of a robbery - he reported to the police that a watch worth 70 thousand euros was lost. Then it turned out that the kidnapper was a football player's teammate.
Turchak - on the preliminary results of the elections: "United Russia" wins a convincing victory

today at 17:35

More than a million people visited Russian cinemas this weekend

today at 17:17

The Ministry of Internal Affairs of Belarus announced the detention of more than 400 people at the protests in Minsk

today at 17:15
Article Categories:
Sport