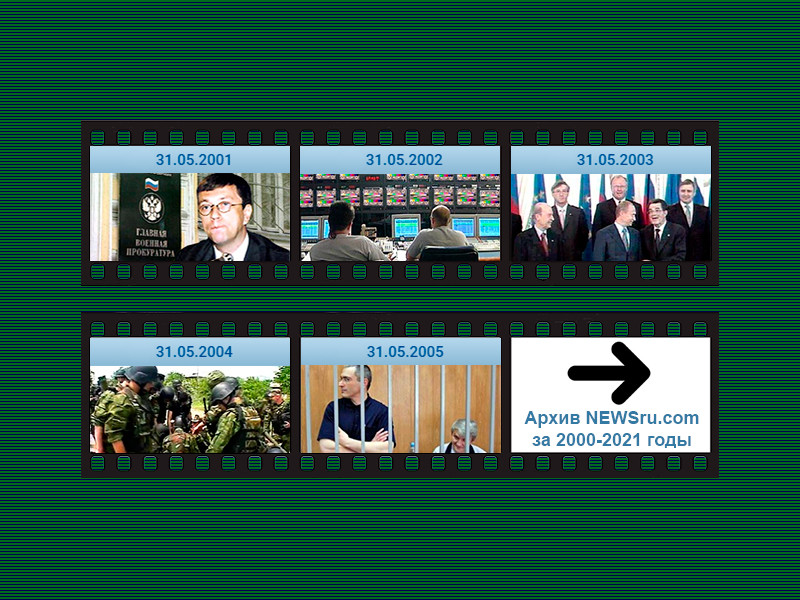 Archive NEWSru.com
NEWSru.com website will stop updating from May 31, 2021. But our news archive, accumulated over 21 years of work, is still open and accessible.
News from the recent past without unnecessary interpretations and comments convincingly shows how our recent history developed, what we hoped for, and what came of it. It will not be possible to "clean up" this history, no matter what resources the state is spending on it now.
Thanks to the archive, you can easily remember what happened on this day 20, 15, 10 years ago. It turns out that the news featured all the same faces as today. Many of them spoke completely different words and did not the things we hear and see today. Others, on the contrary, are indistinguishable from themselves today. However, the structure of our life is completely different now.
In our archive you can find news of every day – both the world and Putin's Russia, since 2000. For example, look what happened on this day – May 31 – from the beginning of the XXI century… Try to study the events on your own, offer to study the news calendar for your children, and some even for grandchildren, those who were born and have lived their whole lives under Putin.
Article Categories:
Politics