From October 19 to November 1, a decree of the mayor of Moscow introduces temporary rules for visiting discos, nightclubs, bars and similar entertainment establishments open from midnight to six in the morning. Access of employees and visitors to these places will be possible only if phone numbers are registered.
Citizens will have to register themselves. This will need to be done at the entrance to the establishment in one of two ways: by scanning the QR code or by sending an SMS to the special short number 7377. The confirmation of registration must be shown to the employee of the establishment at the entrance. The representative of the nightclub will check the address and time and only then will he be able to let the visitor inside.
New rules for visiting nightlife are being introduced to prevent the spread of coronavirus infection. If it is detected in one of the visitors, then it will be possible to notify all those present that they are at risk and must be promptly tested for COVID-19.
For violation of the temporary order, entertainment establishments can receive a fine in the amount of 300 thousand to 500 thousand rubles.
Detailed instructions on registration for visiting nightclubs, bars and discos in Moscow are presented in the infographic AiF.ru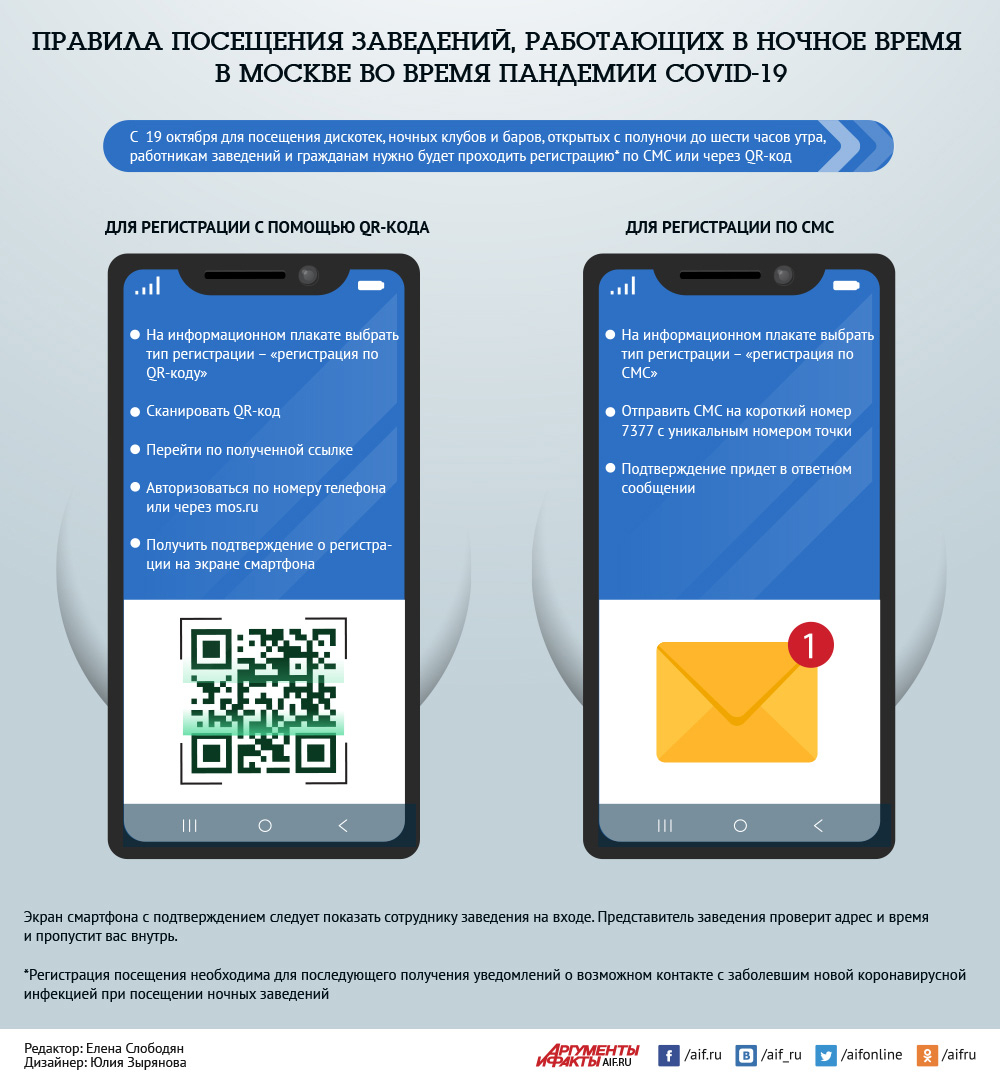 Article Categories:
Health