Kazan singer Lilia Sabirova contracted coronavirus during pregnancy and died during childbirth. How could this happen to a young, blooming woman, the correspondent of "AiF – Kazan" found out.
"Mommy, take me out of here!"
Gadel, the husband of the Kazan singer Lilia Sabirova, goes every day to the grave of his wife and son. On November 6, 30-year-old Lilia was buried at the Samosyrovskoye cemetery in Kazan along with a child who was born dead.
"I loved her very much, and she loved me very much," says Gadel. – She taught me be soft and kind. She herself was very kind and gentle, there are few such people in our time. I tried to give her everything to make her happy. "
Singer, musician, employee of the cultural center "Zalesny" Lilia Sabirova and restorer of historical buildings Gadel Galimzyanov met five years ago on a social network in a Muslim dating group.
The singer, masterly playing the accordion, laureate of international and republican competitions, the queen on stage turned out to be a very modest, shy and even shy person in everyday life.
"Lilia always smiled, radiated kindness," recall Gadel's parents, who, like him, fell in love with the girl from the first meeting. – She took us to concerts, invited us to all her performances. She did not tell anyone about the problems. How she takes care of sick parents, having time to both study at the conservatory and work so that her mother and father do not need anything. I endured all difficulties in silence. "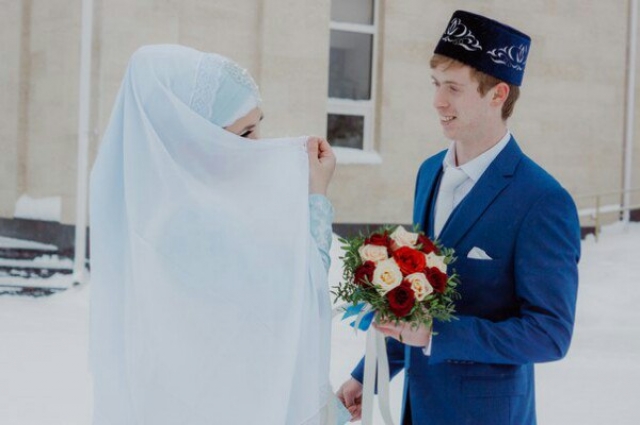 Lilia and Gadel got married in 2016. The girl came to Kazan 10 years ago from the Komi Republic, where she was born and raised. She entered the Kazan Conservatory. Following Lilia, her parents moved to Kazan. Unfortunately, my mother did not live to see her daughter's wedding. My father was on a nikah in a wheelchair. He died six months after the death of his mother. In difficult moments, Lilia was supported by Gadel, his parents. They became the closest people to her.
When Lilia became pregnant, the family rejoiced. The young people dreamed of calling their son Jamil. We bought a stroller, a crib for the baby, equipped a nursery.
But at a period of 7.5 months there was a threat of premature birth, Lilia was put on storage in the 1st maternity hospital in Kazan. "There she was tested for COVID-19, and the result was negative," Gadel recalls. – Lilia felt well, was absolutely healthy. My parents and I came to her every day, talked through the glass. They thought she was about to return home. "
But the expectant mother suddenly began to lose amniotic fluid. She was taken by ambulance to the Perinatal Center of the Republican Clinical Hospital, where preterm births are taken.
"Lilia called me from the RCH:" Mommy, it's very cold here, I'm freezing, take me away! ", – recalls mother-in-law Angelica. – It turned out that our girl sat in the corridor for four hours before she was put in the ward, waiting for the test results. We believe that she caught the infection or caught a cold at that moment. "
Relatives tried to take Lilia home, but the doctors insisted: since the water is running out, hospitalization is needed. Lilia spent two days in a regular maternity ward and felt well. And then suddenly she began to choke, the temperature rose, she was put in intensive care. But she walked, talked to her family through the glass. And then she wrote that another ventilator was connected to her and was not allowed to speak on the phone.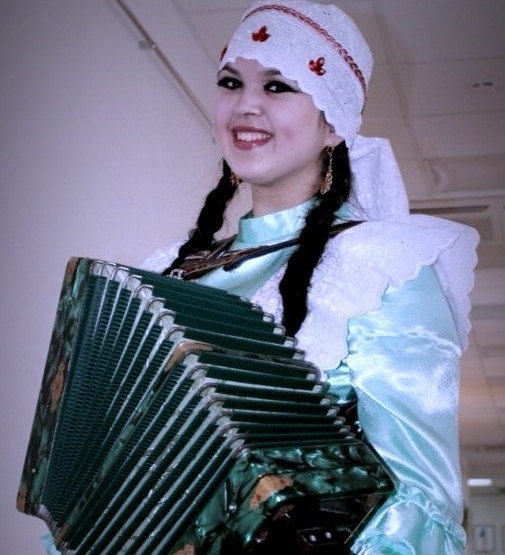 The day before her death, Lilia called her mother-in-law: "Mommy, take me, please, from here! I don't want to stay here. "
Angelica was surprised: "How? After all, you need a ventilator. " Lilia explained that you can buy it, they say, is inexpensive, and use it at home.
"We didn't know what to do," the mother-in-law recalls. – We did not receive any information for all questions about our daughter. They phoned the resuscitation department by force. We were told that Lilia was in labor. We rushed over, waited four hours at the door of the intensive care unit. Gadel went to the windows: "Mom, for some reason everyone is running around there." I didn't scare him, but I got a bad feeling. "
And then the doctors came out and said that Lilia was dead.
"I was just numb," the mother-in-law continues. – My husband shouted: "How so ?! Why didn't you save at least one person: a child or a mother? Why didn't they give her a caesarean section? " But the doctors replied that the whole world is sick, presidents and many famous people are dying. That everyone is susceptible to this infection, we are all at risk every day. I could not listen to it, it was so offensive and bitter. "
The certificate issued by the Galimzyanovs says that Lilia died of thromboembolism (acute circulatory disorders – Ed.) In the pulmonary artery, bilateral pneumonia, unspecified coronavirus infection.
Relatives are perplexed: How could this happen to a woman whose all tests during pregnancy were normal? After all, Lilia got to the hospital healthy. They visited her every day. If she was sick, why didn't they get infected? They believe she contracted the infection in the hospital.
"You need to protect yourself from infections"
The Ministry of Health of the Republic of Tatarstan replied to the request of AiF – Kazan that they had no right to disclose the details of the medical history of Lilia Sabirova. And they explained that the attitude towards pregnant women is always more attentive due to their situation.
It is known that 80 healthy babies have been born to mothers diagnosed with COVID-19 since the beginning of the pandemic in the RCH. 100 pregnant women with such a diagnosis are registered, and so far there has not been a single case of transmission of coronavirus from mother to newborn.
A number of Russian scientists believe that the virus does not aggravate the course of pregnancy, and pregnancy does not cause a severe course of the disease.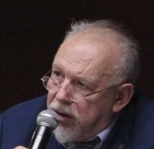 IN Professor of the Department of Obstetrics and Gynecology of KSMU Albir Khasanova another opinion. "The infection enters the body and the body necessarily reacts to it, begins to fight," explains Albir Khasanov. – An inflammatory process occurs. This is fraught with the fact that complications may join pregnancy: pressure may rise, there may be a threat of termination of pregnancy, the blood thickens, which may interfere with blood circulation in the mother and child."…
According to him, if a pregnant woman is supposedly healthy, this does not mean that there is no seeding (the ingress of microorganisms into tissues, organs. – Ed.).
"The insemination can last for a whole month, and the activation of the virus in the last two weeks. That is, Lilia could already have COVID-19, there were simply no clinical manifestations. This is the insidiousness of this virus, that at first a person feels normal, he is on his feet, and then pneumonia and thromboembolism develop sharply – due to the fact that the blood thickens, "the doctor warns.
Albir Khasanov believes that the body of a pregnant woman reacts to any infection differently than the body of an ordinary person. During pregnancy, according to him, the immunological aggressive defense of the body is always on the alert. If the body of an ordinary person may not react to an infection in any way, in a pregnant woman it can cause an explosion of the immune system.
"Expectant mothers are very susceptible to any manifestation of infection, it can cause an avalanche reaction," the professor notes. – Therefore, during pregnancy, it is necessary to very strictly observe the social distance, to protect yourself from infections. Unfortunately, there is no other protection ".
Article Categories:
Health