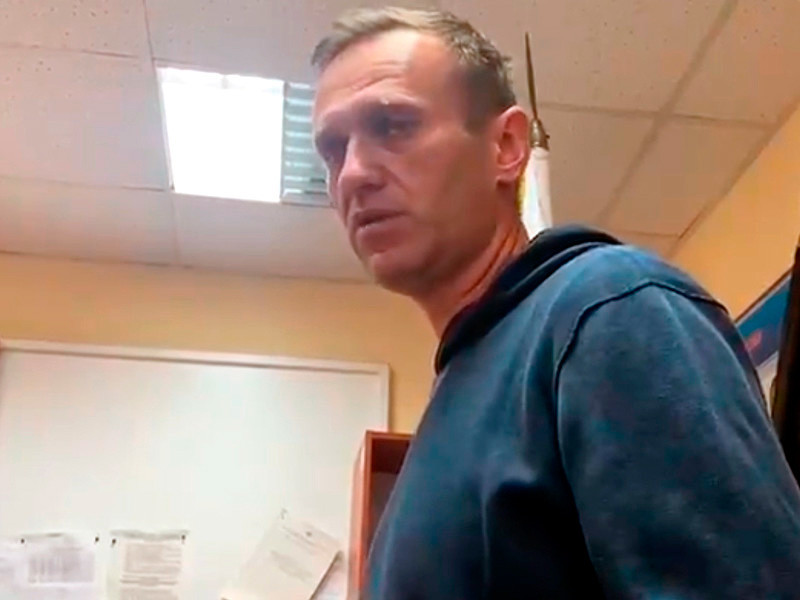 Kira Yarmysh / Twitter
Supporters of Alexei Navalny intend to hold rallies in support of him on April 21 in major Russian cities, including Moscow and St. Petersburg. This is stated in the message on the website of the politician. A new action in a video on the politician's YouTube channel was announced by FBK director Ivan Zhdanov and head of Navalny's regional headquarters network Leonid Volkov.
"We have decided not to wait for the gathering of 500 thousand people on our website. Events are developing too rapidly and too badly – we cannot wait and postpone any longer. An extreme situation requires extreme solutions. We are announcing a rally now," Zhdanov said.
In addition to Navalny's health condition, his supporters also mention the authorities' intention to include the FBK * founded by him and the opposition headquarters in the list of extremist organizations.
The message did not say anything about submitting applications for holding rallies. Earlier, Navalny's associates claimed that they would announce the date of the rally after half a million people register on the site. By the middle of the day on April 18, there were 457 thousand potential participants.
A few days ago, it became known about the leak of the database of registered email addresses.
The last major actions in support of Navalny took place in late January and early February. Then, according to various estimates, from 100 to 300 thousand people took to the streets of dozens of Russian cities. Thousands of protesters were detained, some were convicted on criminal charges of violence against police officers. Dozens of criminal cases have been initiated.
Navalny has been on a hunger strike in the colony since March 31, demanding that a doctor be allowed to him. Previously, the politician complained of severe pain in his back and leg. The politician's attending physicians said that he was developing renal failure, which had already led to severe metabolic disorders (potassium readings – 7.1 mmol / l) and further could lead to severe pathology of the cardiovascular system up to cardiac arrest.
If we keep quiet now, it will be the darkest time for free people. Russia will plunge into complete darkness. Peaceful political activity in Russia will become impossible.https: //t.co/BQQ7EO7l2z

– Leonid Volkov (@leonidvolkov) April 18, 2021
---
* – a non-profit organization entered by the Ministry of Justice of the Russian Federation in the register of NPOs performing the functions of a foreign agent
Article Categories:
Politics