At one time, intimate videos filmed by Natasha Koroleva and her husband Sergei Glushko made a lot of noise.
That scandal lasted for several years, and Natasha made excuses for a long time and even said that, against the background of everything that was happening, she had lost her child.
Now a new incident in her family. A certain Anastasia Sh assures that she is pregnant with Tarzan, and Natasha Koroleva, in response, wrote a statement to the police that this very Anastasia had robbed her.
And although Natasha cannot yet decide on the list of stolen jewelry, it is already becoming clear that not only money and jewelry were missing.
Koroleva's press service has circulated a statement warning the media that the attackers will offer to buy some video materials "collected in an illegal way" and it is better not to do this, because otherwise Korolyova and the company will bring them to justice.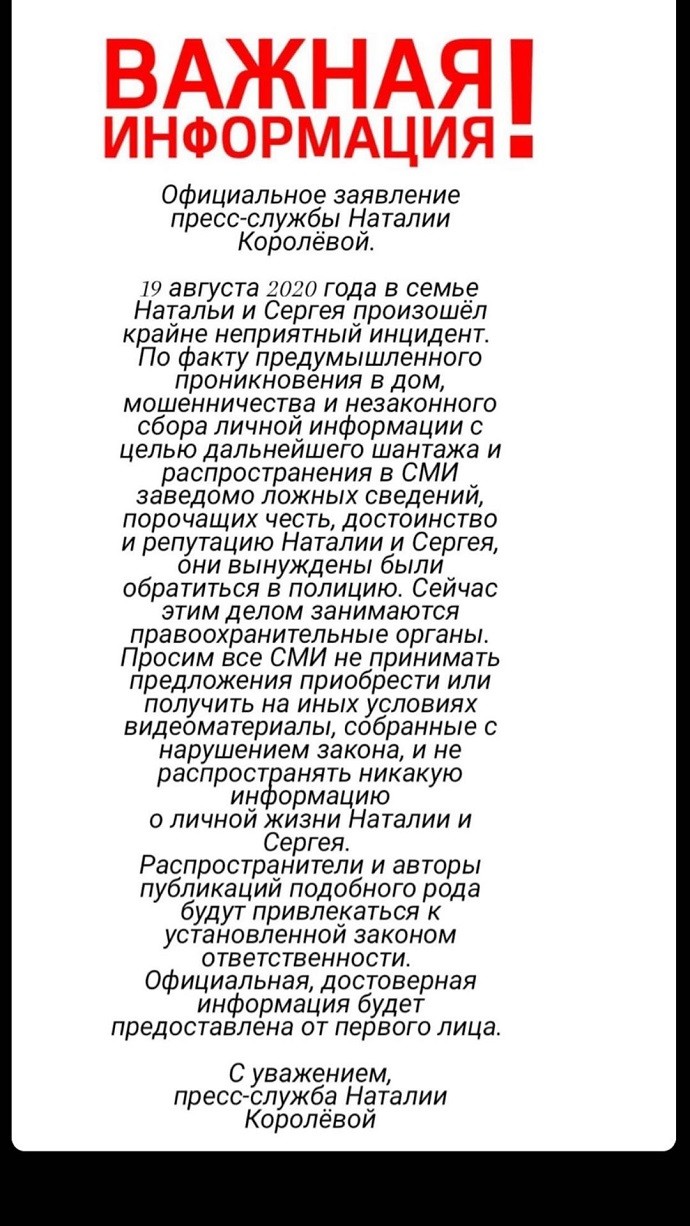 So, there are some video materials that will compromise the wonderful family of Natasha Koroleva.
The first thing that comes to mind is a video of Tarzan having sex with this very Anastasia Sh, but these are just guesses.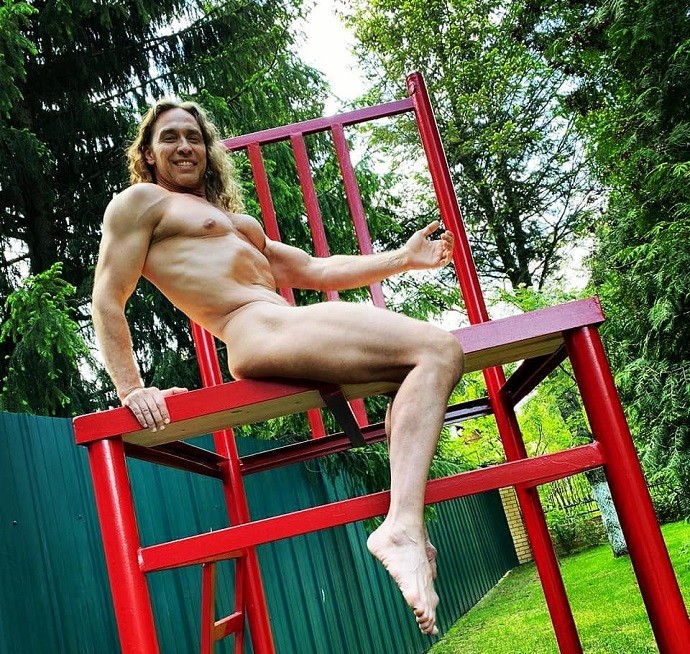 In the meantime, Natasha demonstrates in the story a complete idyll with her husband.
Article Categories:
Show Business