Rumors that Nastya Reshetova changed her name for the sake of her Muslim patron had been circulating for a long time, but Reshetova herself only laughed about this.
Not so long ago, her friend, and part-time PR specialist Angelina Dubrovskaya, already called her Amina in her correspondence, but then it could be perceived as a joke.
Well, the day before, the girlfriends flew to Dubai for the festival to see Vika Lopyreva and in her stories Dubrovskaya again called Reshetova Amina.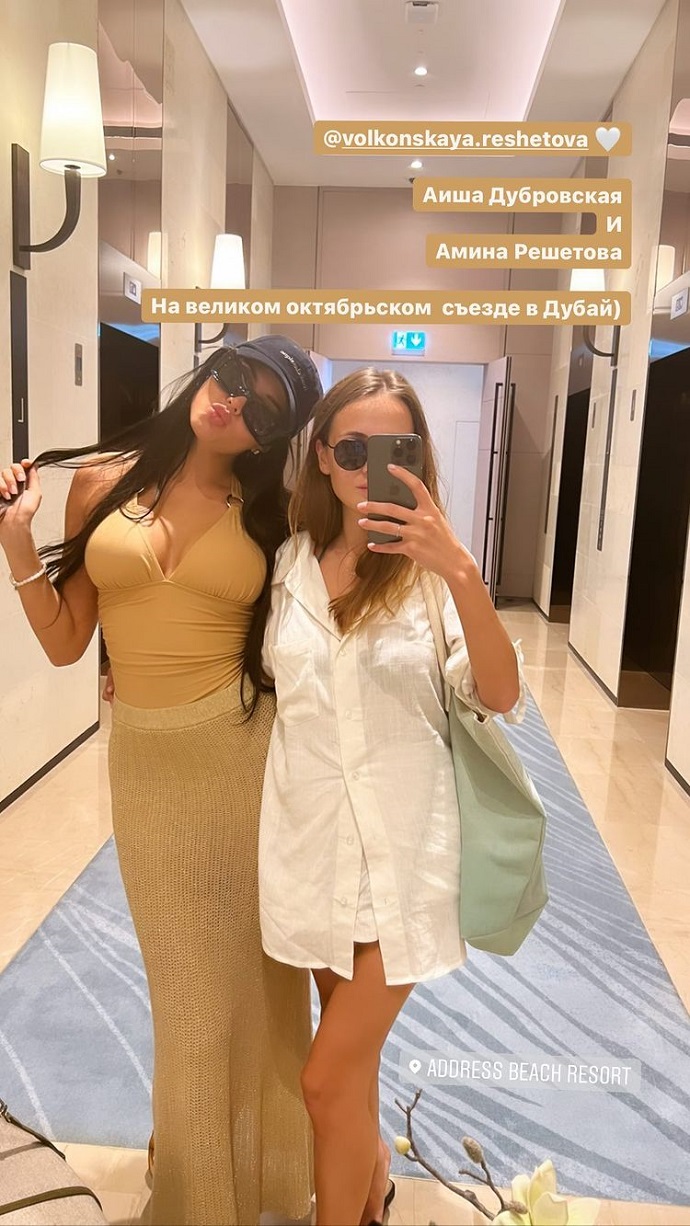 Yes, and Reshetova herself suddenly published a photo of her feet, where she put a heart and signed – Amina.
And how to take it? As an admission that she is no longer Nastya at all?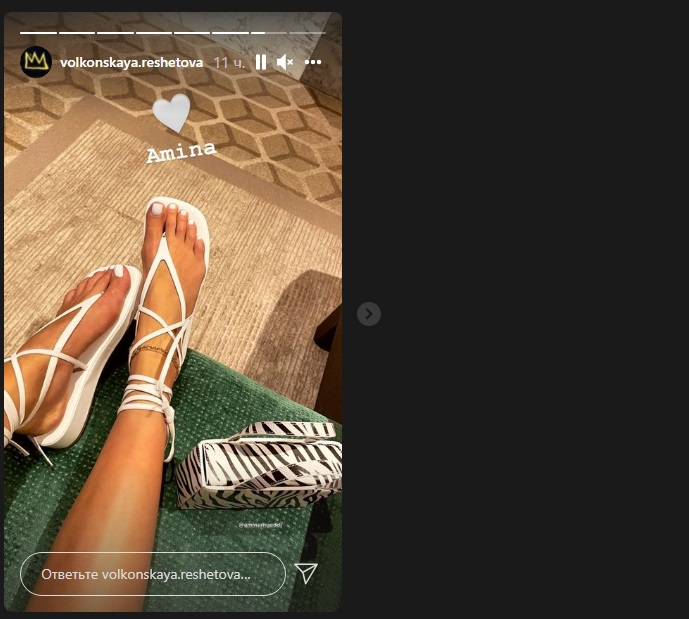 It is worth adding that some Russian citizens permanently residing in Dubai wrote an interesting comment about Reshetova and others like her:
"We are residents of Dubai, but because of our Russian clush in Dubai, they are very prejudiced against Slavic girls. Nastya walks with half-naked buns on her forehead, while for some reason she pretends to be an Arab concubine. "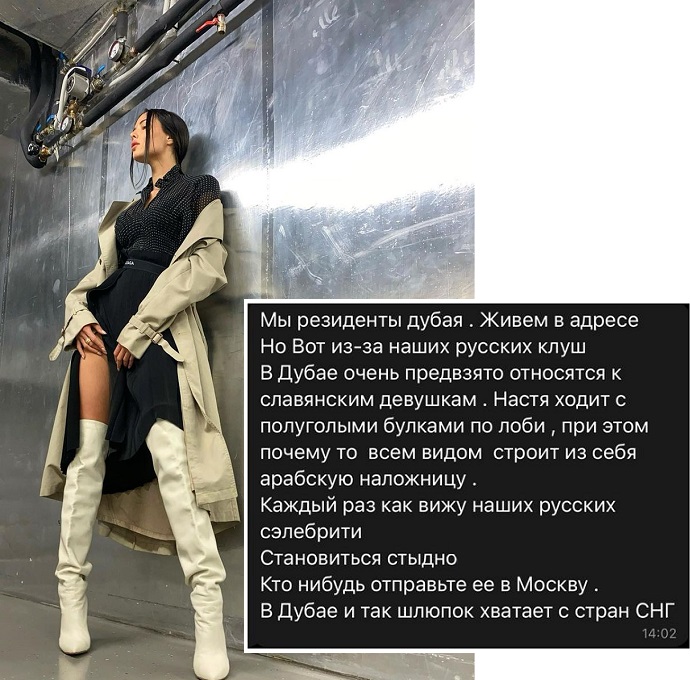 By the way, it turned out – few people remembered that at the beginning of their march into the world of show business and fame, in June 2016, Anastasia Reshetova appeared on the cover of the men's magazine Playboy.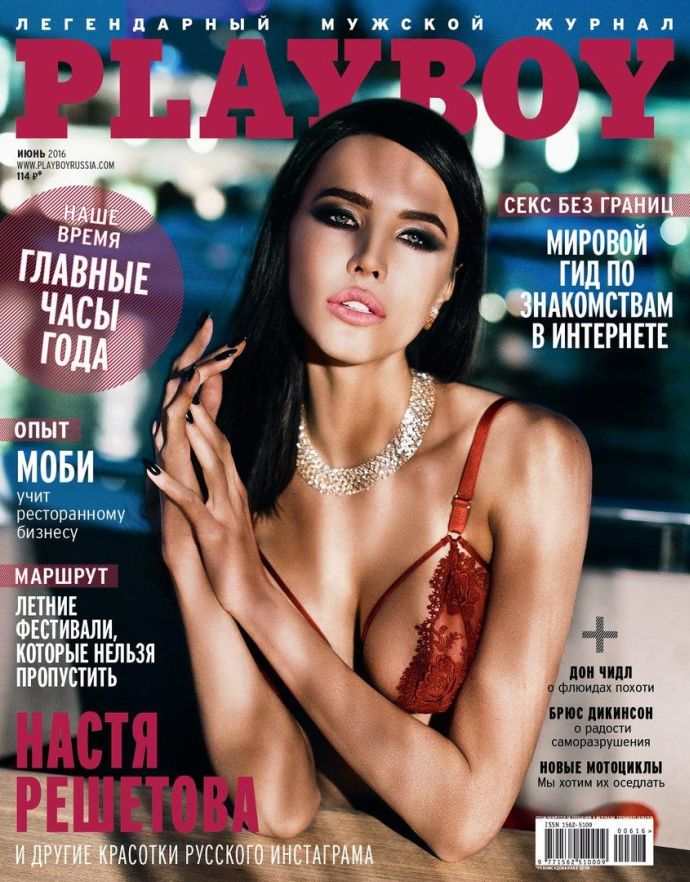 In the sequel, you will see all the frames from this series, and you will also be able to look at Reshetova while participating with Anastasia Kostenko in the Miss Russia 2014 contest and enjoy plenty of erotic photos of Timati's girlfriend in underwear, in a swimsuit and without him.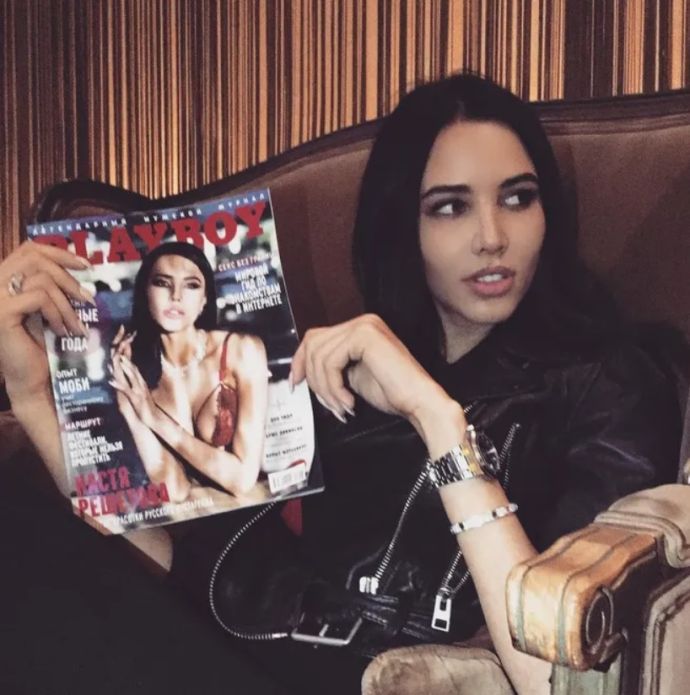 Article Categories:
Show Business