If someone still thinks that Nastya Ivleeva is "her own in the board" girl, amusing you with her vines, then he is cruelly mistaken.
There are more than enough examples of how she "ascended" above the crowd for a long time, and therefore recently Ksenia Sobchak, in her usual manner, omitted Ivleeva in her interview, asking 10 questions from the school curriculum, none of which Nastya could answer …
But Ivleeva has another answer to this – I am rich, and the rest is not important.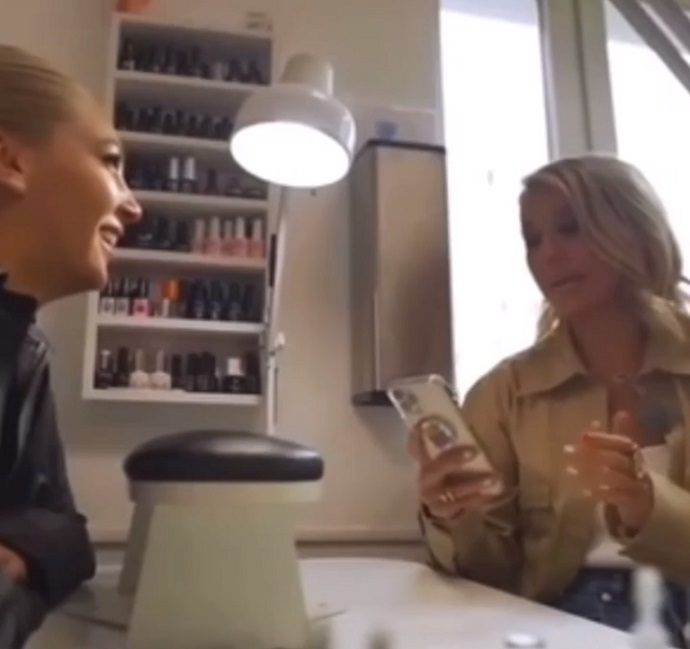 And then it turned out that Nastya surrounded herself with a huge staff of security, as if she was Alina Kabaeva, and not an ordinary blogger who got into an advertisement for MTS.
The well-known director of the show for Philip Kirkorov and Svetlana Loboda, as well as the MUZ TV award, Oleg Bodnarchuk, answering questions from his subscribers, touched on relations with Ivleeva.
Oleg was asked if he knew her. To which the director replied as follows:
"We got to know each other conditionally. The chain of command between us at the awards was longer than the equator. I was impressed by the number of guards at Anastasia's during the press breakfast of the award. Nastya is probably a very valuable witness in some very valuable case of state importance. "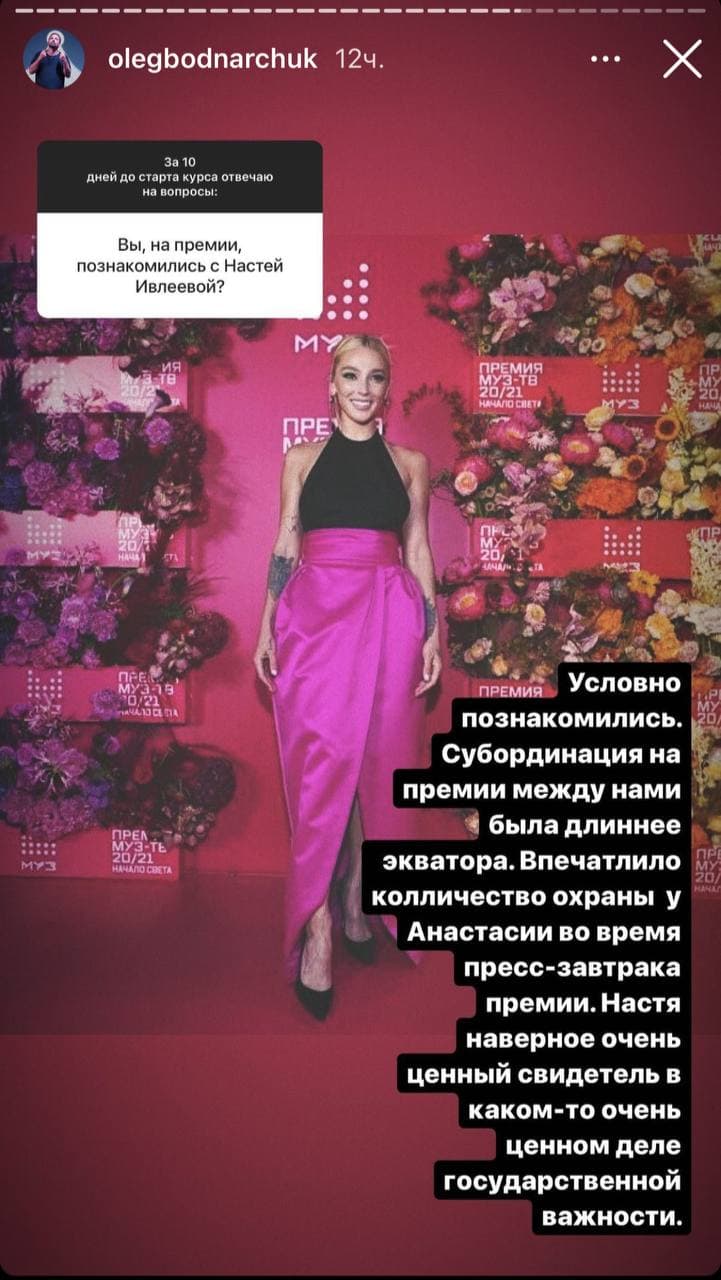 These are not two thugs for Timati for an entourage. This is a completely different level.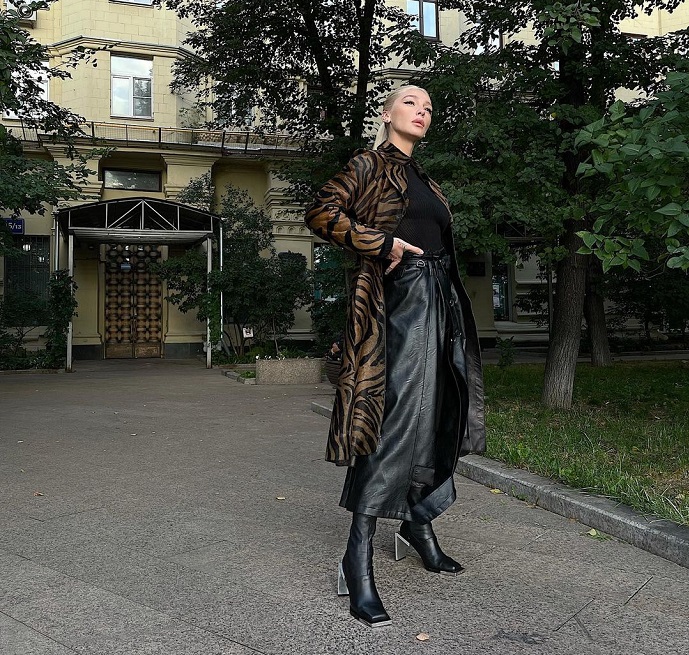 Article Categories:
Show Business