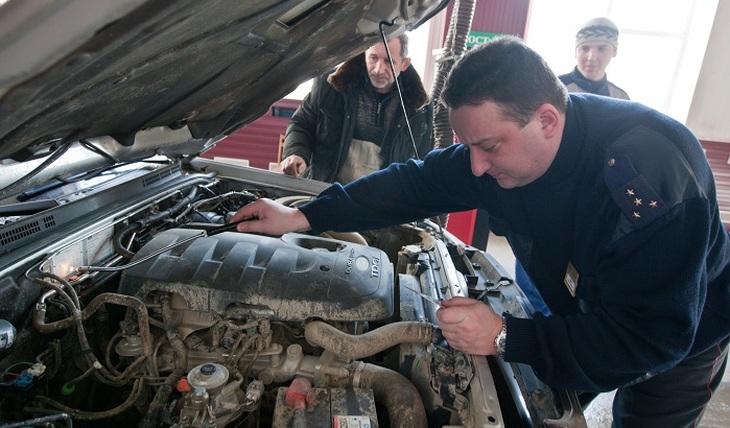 It seems that Russian legislators liked to amend the law "On Technical Inspection" – in the last year alone, about a dozen such changes were made.
The beginning of autumn was no exception, and from September 1, new rules for passing technical inspection came into force. What has changed for car owners?
Quite recently, everything was simple and clear: cars under the age of 10 years passed inspection every two years, and those that are older – once a year. It's no secret that the vast majority of drivers treated the maintenance procedure as an unnecessary formality. This was done only for registration of OSAGO – without a document on passing the inspection, insurance was simply not issued. But even then, drivers often purchased a diagnostic card in absentia or online, sometimes right at the insurer's office.
The most important change in the rules sounds optimistic for many car owners – inspections for cars owned by individuals and not working in taxis have been canceled entirely. Even if we are talking about a very old car, no inspector will require a maintenance document.
True, this does not apply to vehicles that are used for official purposes. So it is necessary to visit the inspection point, and drivers of official cars who have not passed MOT will be fined 2,000 rubles. Officials said: if a person gets into an accident due to a faulty car and does not provide a technical inspection document, insurers will have the right to demand damages from him.
The technical inspection requirements themselves have been simplified. In total, instead of the previous 82 parameters, only 52 parameters will be monitored. From September 1, the noise level of the exhaust system, damage to pipelines and hoses, oil leakage from the air conditioner, battery, gearbox and engine will not be checked. Specialists will ignore the presence or absence of a place to install a state registration plate. This will make life easier for owners of rare cars who do not have a regular platform in front of the car for attaching a number. The presence or absence of a first aid kit, a fire extinguisher, an emergency stop sign is also becoming non-critical today. The inspectors will not be interested in how the windshield washer and standard anti-theft device work. Finally, the need to measure the noise of the machine was canceled, since such a procedure in industrial premises is still meaningless – it is difficult to calibrate the sound level meter before such work. This requires complete silence, which is almost impossible to achieve within the PHE room.
But at the same time, new points appeared in the rules. For example, when diagnosing an engine, air leakage, exhaust gas leakage and several other necessary parameters will be checked.
Experts say that reducing the list of units and assemblies to be checked for maintenance is a necessary measure. Incomes of citizens have fallen sharply, large Western concerns have left the market, which means that now only a few will be able to buy imported cars. The share of old cars will grow in the country. In such conditions, it is much more logical to check the serviceability of the most important technical components, and not to fall into subtleties and details. In addition, it must be remembered that the technical inspection remains mandatory when changing ownership. This requirement works for a car older than four years.
An important question that worries many drivers is how much the cost of inspection will increase. So far, with full certainty, one can only assert that it will not remain the same. To date, the average cost of passing an inspection is from 600 to 1000 rubles, and employees of specialized stations complain that their work does not pay off. Therefore, in a couple of months they will charge more for diagnostics, but it is still difficult to determine how much. No new documents on the increase in the price of technical inspection have been officially approved.
Natalya Purtova.
Photo: Y. Andreev / RIA Novosti
Article Categories:
Economy