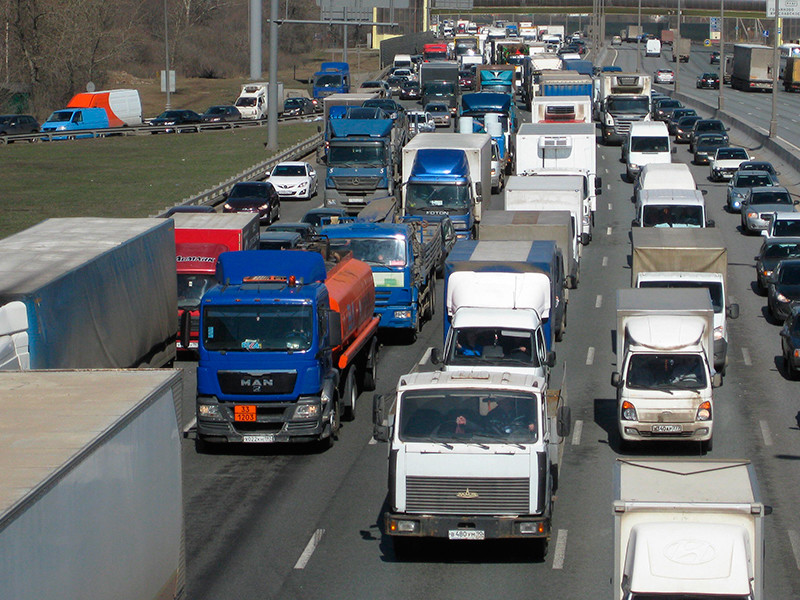 AGN "Moscow"
The Moscow authorities have postponed the introduction of restrictions on the movement of trucks weighing more than 3.5 tons within the Moscow Ring Road: they will begin to operate not from May 5, but from June 15. This was reported in the Telegram channel of the Moscow Department of Transport.
"Representatives of small businesses voiced the fear that it would be difficult for them to promptly apply for a pass. To make the introduction of restrictions as comfortable as possible not only for representatives of large business, who have already done everything necessary, but also for small companies and individual entrepreneurs, we are postponing the entry restrictions on June 15, "- said the department.
In February, the authorities banned the movement of transit trucks weighing more than 12 tons without passes within the Moscow Ring Road. From April 5, the ban was supposed to apply to vehicles weighing 3.5 tons or more. Such trucks will be allowed to transit only along the Central Ring Road (TsKAD) and "concrete" A-107 and A-108. The Department of Transport believes that the new rules will reduce the number of trucks on the Moscow Ring Road by 15%, and the number of accidents by 20%.
At the same time, the heads of the Russian Road Transport Union, the National Union of Experts in the Field of Transport and Logistics, the National Meat Association, Soyuznapitkov, Soyuzmolok and other business associations said that restrictions would turn into risks for the delivery of raw materials, food, medicines that were transported without registration of passes at night.
Business representatives said that the Central Ring Road is not ready to receive freight transport, since construction is underway there, there are not enough junctions, ramps and infrastructure. In addition, the transfer of routes will cause an increase in transportation costs, which will affect the final cost of goods. A toll on the Central Ring Road can cost about 700 thousand rubles. per year for one truck, writes RBC.
In addition, due to the new rules, it has become difficult to guarantee deliveries on time, since the registration of passes takes several weeks. As a result, carriers raise tariffs or refuse orders altogether due to the risk of fines. Retailers also did not rule out that the situation with transportation may worsen during the long weekend in May.
Article Categories:
Politics