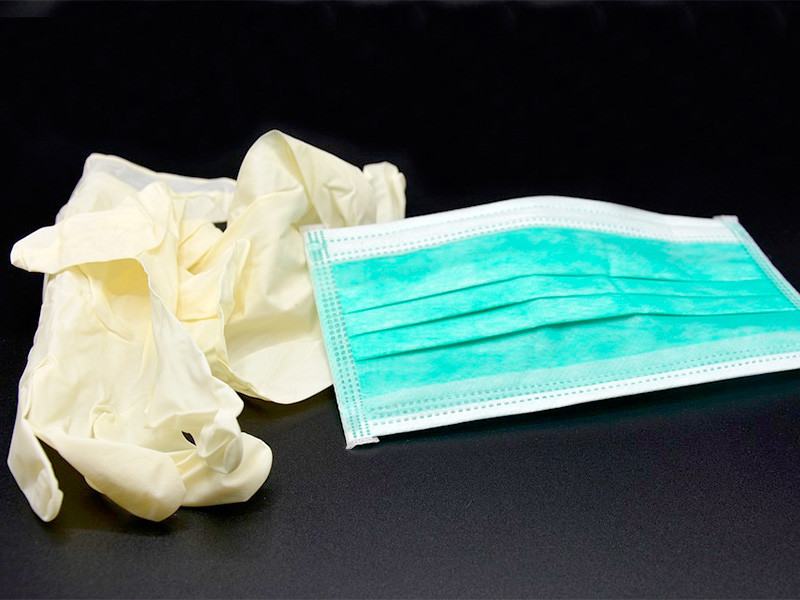 Pixabay.com
Moscow authorities are not considering abolishing the requirement to wear gloves in public while maintaining the mandatory wearing of masks. This was announced on May 3 on the air of the radio station "Echo of Moscow" First Deputy Chief of Staff of the Mayor of the City Aleksey Nemeryuk, Head of the Moscow Department of Trade and Services.
"The abolition of the glove mode with the preservation of the mask is not yet considered. Again, Rospotreb (Rospotrebnadzor – approx. NEWSru.com) stands on this [требовании] very harshly ", – said Nemeryuk (quoted by TASS). The probability of canceling the mask and glove regime as a whole in the near future he called" not very high. "
– In Moscow, the checks on the presence of masks and gloves among passengers on transport have been strengthened
Nemeryuk added that the decision to resume festivals in Moscow will be made after the May holidays, taking into account the epidemic situation in the city. "Most likely, [фестивали свою работу] will resume. But, again, in terms of timing, I think that the final decision will be made after the May holidays, "he said.
Also, the official said that the mayor's office is not currently considering the possibility of restricting entry to the capital from other regions due to the coronavirus. "The likelihood of restricting entry to Moscow from neighboring regions due to the third wave is not yet considered." In addition, according to him, the authorities do not plan to introduce additional restrictions on the work of service enterprises.
Recall that the total number of COVID-19 cases recorded in Moscow as of May 3 is 1,101,353.Since February 12, less than two thousand cases of the disease per day have been detected in Moscow, this trend changed in April, when more than 2 thousand cases were again recorded in the city. COVID-19 per day. On May 3, the operational headquarters reported 2,635 new cases of coronavirus in Moscow, the day before, 2,699 cases were identified. At the same time, the number of active cases of coronavirus is growing in Moscow – now this figure is about 105 thousand people, while in March it was 80 thousand people.
From the data released by Rosstat on May 1, it follows that from April 2020 to March 2021 inclusively, 249 702 people died in Russia as a result of the consequences of the coronavirus, and in 166 858 cases it became the main cause of death. Another 82,844 patients who were diagnosed with COVID, judging by the causes of death indicated in the documents, died as a result of other diseases. Thus, the total number of deaths in Russia as a result of the pandemic exceeds 330 thousand people.
Article Categories:
Politics