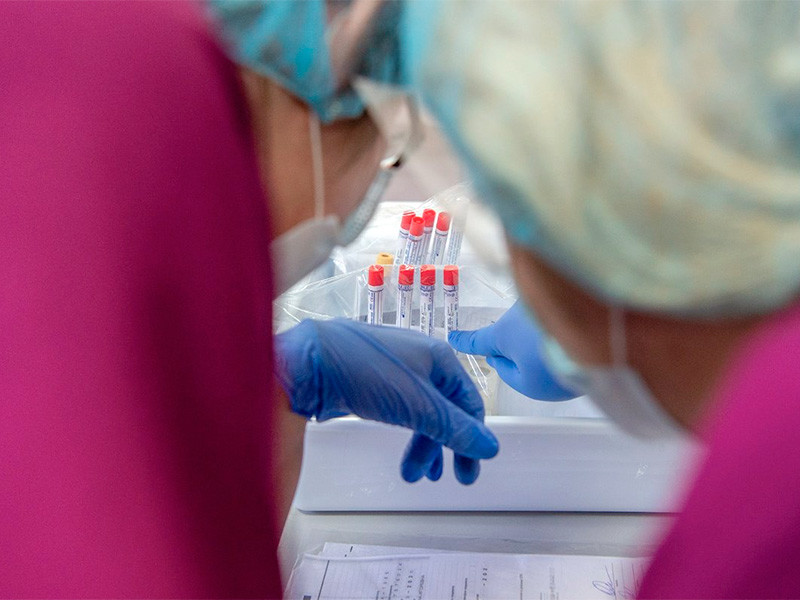 Press service of the Mayor and the Government of Moscow / Denis Grishkin
In Russia, more than 9 thousand cases of coronavirus infection were again detected per day (9 270).
The total number of confirmed cases of coronavirus infection in Russia increased by 9,270 per day, to 4,814,558, the federal operational headquarters for the fight against the new infection reported on Saturday, May 1. In relative terms, the increase in the number of cases was 0.19%.
The number of people infected with coronavirus infection in Moscow increased by 3,208 per day, to 1,096,019.
In St. Petersburg, 737 cases of infection were detected per day (maximum since March 27), in the Moscow region – 649, in Rostov – 228, in Nizhny Novgorod – 166, in Samara – 160.
There is no increase in COVID-19 cases per day in the Jewish Autonomous Region, the lowest growth rate is in the Tyva Republic (0.02%), the Yamalo-Nenets Autonomous District, the Murmansk Region and the Khabarovsk Territory (0.04% each).
The number of so-called active cases, that is, patients who are currently being treated, increased to 267,455.
The number of deaths due to coronavirus in Russia increased by 392 per day against 397 a day earlier, to 110 520. Conditional mortality (the final one can be determined only after the end of the epidemic) increased to 2.3%, follows from the data of the headquarters.
During the day, 59 deaths due to coronavirus were registered in Moscow, their total number was 18,374.
During the day, 34 deaths were registered in St. Petersburg, 23 – in the Rostov region, 22 – in the Moscow region, 15 – in the Samara region, 12 each – in the Krasnodar region, as well as in the Nizhny Novgorod and Sverdlovsk regions.
Article Categories:
Politics