More than 400 candidates have registered for the preliminary voting of the United Russia party, said Federation Council member Alexander Karelin. The primaries will be held online from May 24 to May 30.
641 people expressed their desire to take part in the preliminary voting. Regional organizing committees of the primaries "United Russia" reviewed the documents of more than 500 candidates.
Refusal for one reason or another was received by 95 people. This was announced at a meeting on March 30 by a member of the Federation Council, head of the organizing committee of the preliminary voting "United Russia" Alexander Karelin.
The largest number of applications came from the Moscow region – 81, the second place is Moscow – 60, the third is the Krasnodar Territory – 52. In the Amur and Astrakhan regions, Kabardino-Balkaria, Yakutia and the Nenets Autonomous Okrug, no applications have been submitted, the senator said.
About 450 people have applied to register online. 186 brought the original documents.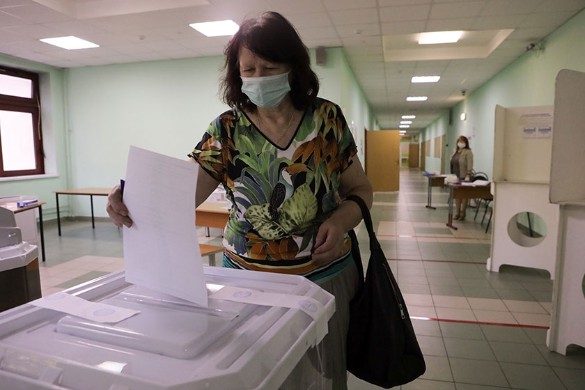 Registration of candidates for the primaries will end on April 29. An application for participation can be submitted on the official website of the PG. Preliminary voting will take place online from 24 to 30 May.
All registered voters will be able to vote. To do this, you need to log into your personal account on "State Services". The results will be summed up on June 1, then the lists of candidates will be approved by the United Russia congress.
READ DNI.RU IN YANDEX.NEWS
Article Categories:
Politics