17:41, 28.12.
According to the lawyer, Gitana Leontenko has a complex character.
The case of fraud with the legacy of Alexei Batalov continues to acquire new and interesting details. While the artist's widow Gitana Leontenko accused Mikhail Tsivin and Natalia Drozhzhin in fraud, they were not at a loss and declared that Gitana Arkadyevna herself had selfish thoughts regarding the inheritance. Mikhail said that Batalov's widow allegedly wanted the property not to go to the actor's daughter from her first marriage – Nadezhda Batalova… And that's why she rewrote all real estate to strangers. As it turned out, the actor's widow and his own daughter have a difficult relationship. Maria Batalova.
Mikhail Tsivin said that Gitana Leontenko has a complex character. Thanks to him, as the lawyer himself noted, the actor's widow found herself an au pair who helped her not only with household chores, but also with Maria, who, due to her illness, cannot serve herself in any way. Despite the kind gesture from the mother, there was a conflict between Batalova and Leonenko: "And then one day Gitana Arkadyevna was in a bad mood, and she was rude to Lena, and Masha stood up for the housekeeper. Masha expressed her claims to her mother throughout her life. Starting with the fact that she was born an invalid, and ending with the death of her adored dad. "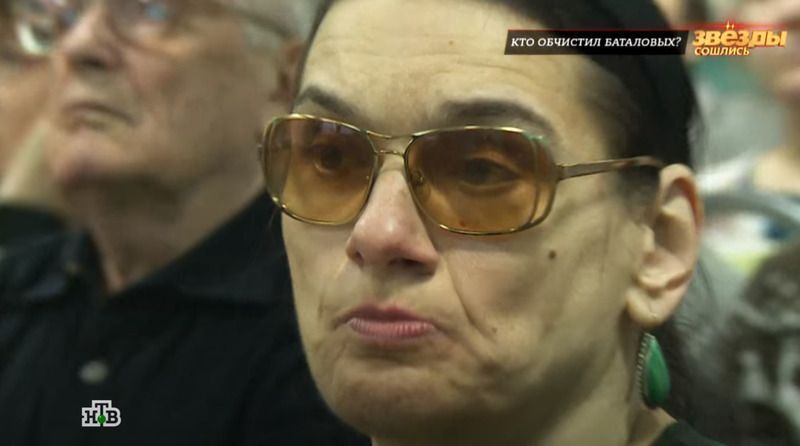 Maria Batalova
Mikhail Tsivin noted that he had a notebook in which Maria Batalova spoke out categorically about Gitan Leontenko. The lawyer suggested that the reason for the bad relationship between Batalov's widow and daughter was the pride of Alexei Batalov's widow. According to the lawyer, Gitana often did not take into account her daughter: "It seems to me that Lena stopped arranging for Gitana, as she witnessed her shame. I have a notebook certified by a notary. There my correspondence with Maria Alekseevna. There is not a single good word about mom in it! "
In addition, as Tsivin said, Gitana Arkadyevna, in the presence of strangers, expelled a lawyer and his wife from the house. Then they went to the notary to liquidate the contract of life support, Express Gazeta reminds. However, Leontenko said that she would not terminate anything, because for the first time she had heard about this agreement. Nevertheless, Tsivin and Drozhzhina are still trying to return the property to the Batalov family: "She is 85 years old. We are very worried about Masha. We are trying to return the property, but their lawyers do not agree. For the memory of Alexei Vladimirovich, we want to end the lawsuit. "
Gitana Leontenko
It is noteworthy that on December 24 it became known that Mikhail Tsivin and Natalya Drozhzhina, accused of fraud, were urgently selling their property. The lawyer of the widow of Alexei Batalov, Yulia Antonova, worries that in this way the spouses are trying to hide their savings from the investigation. According to the lawyer, the couple have already put up a Mercedes car for sale, and they have canceled their cash accounts long ago.
Recall that the scandal around the inheritance of Alexei Batalov erupted in September this year. The artist's widow Gitana Leontenko and his daughter Maria, who is sick with cerebral palsy, have fraudulently lost their share in a four-room apartment, an actor's workshop, as well as two apartments and a large sum of money. Close friends of the star of the film "Moscow Does Not Believe in Tears" actress Natalia Drozhzhina and her husband, lawyer Mikhail Tsivin, were accused of fraud…
Mikhail Tsivin and Natalia Drozhzhina

Read also:
It became known that Mikhail Tsivin and Natalya Drozhzhina, accused of fraud, are urgently selling their property
The brother of the late Alexei Batalov asked to be picked up from the nursing home
For the return of the lost valuables of the family of Alexei Batalov, a reward of 100 million rubles was announced
Article Categories:
Show Business