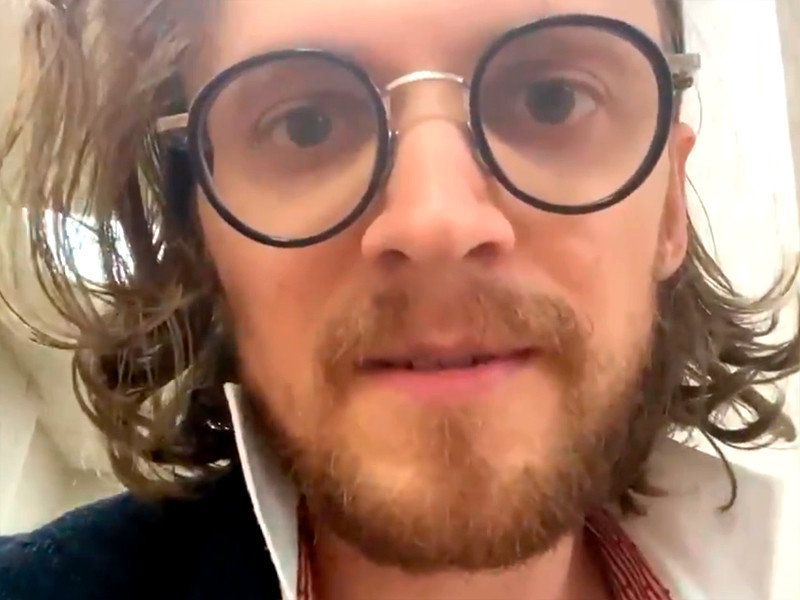 Photo from Mikhail Svetov's Twitter page
One of the leaders of the unregistered Libertarian Party of Russia, Mikhail Svetov, was arrested for nine days for organizing an unauthorized rally in Moscow, TASS reports. The corresponding protocol was considered on Monday by the Savelovsky court.
"The court found Svetov guilty of an administrative offense under Part 2 of Art. 20.2 of the Administrative Code of the Russian Federation (organizing or holding a public event without filing a notification of its holding in the prescribed manner), he was sentenced to an administrative arrest for nine days," the court said … Earlier, the court considered a similar protocol against Svetov and imposed a fine of 30 thousand rubles on him.
Last weekend, a search was carried out in Svetov's apartment in connection with a criminal case initiated under Article 135 of the Criminal Code of the Russian Federation ("Depravity"). After that Svetov was detained.
In addition, the chairman of the Libertarian Party, Yaroslav Conway, was detained on Monday.
– Mikhail Svetov (@msvetov) April 26, 2021
Article Categories:
Politics