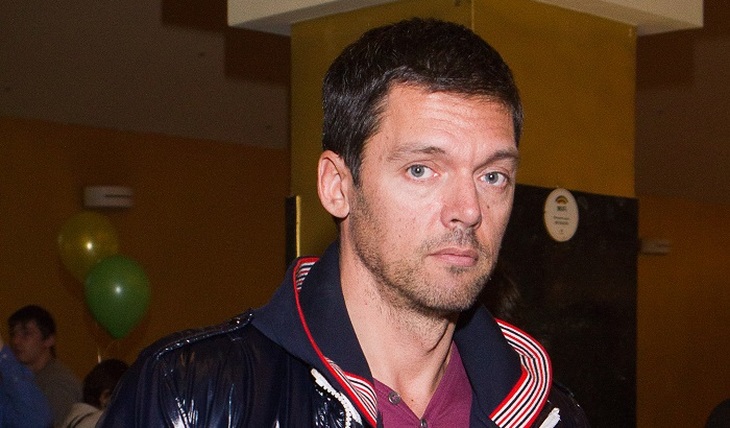 Films about midshipmen in the late 80s and early 90s were a huge success. And the handsome heroes, played by Dmitry Kharatyan, Sergey Zhigunov, Vladimir Shevelkov and Mikhail Mamaev, the audience just fell in love with!
However, few people know that the painting "Vivat, midshipmen!" for our today's hero has become almost a debut in the movie. After all, before that, Mamaev had already taken place in another profession …
"WAS HAPPY IN" OGONKOK"
– Mikhail, you were born in a military family and wanted to follow in the footsteps of your father, but changed your mind. Why?
– In childhood, we usually focus on some predispositions, we try to make a conscious choice of a profession, relying on emerging abilities. They were different for me. It was good to write, but it was a little contrary to the officer's path, which meant troops, service, and so on. I considered a compromise – to become a war journalist. I thought: if I manage to enter MGIMO, then why not take advantage of it …
– You started publishing from a young age. What did you like about journalism?
– I always liked to write. First, I wrote about the retired school principal, a literature teacher whom I loved very much. This note was published in Komsomolskaya Pravda. Then he began to go on assignments from the sports departments of the newspapers Moskovskaya Pravda and Krasnaya Zvezda. I gave 50 lines every week and looked forward to the publication of newspapers with my notes. Well, then he entered MGIMO.
– Is it true that after graduation you refused to go on distribution to Latin America?
– Yes. At that time, it seemed to me more interesting the proposal to go to the international department of the Ogonyok magazine, which was then thundering all over the country. The Novosti Press Agency was planning two short articles a day, seven days a week, let's say in Cuba. And "Ogonyok" – to be here, go on business trips around our country and make great materials on a literary basis. It was a big difference for me, who until then had written only small notes. studying in
MGIMO, I was already moving in the direction of serious writing, so the opportunity to work under one of the brightest writers of that time, Artyom Borovik, the legend of journalism Genrikh Borovik, was very tempting to be in this circle of friends, and I was happy to be in Ogonyok.
"I LIKE TO PLAY HEROES"
– How, as a journalist, did you get into the cinema?
– For "Spark" I was offered to write about the cemetery mafia. I found an interesting way for the essay: to go to the cemetery where the film was being shot at that time. I decided to get on the set and try to build a plot of material through it. Happened! He even took part in the crowd. By the way, at about the same time I was invited to star in the film "Jester": the second director, having heard my performance in a poetry cafe, called me to one of the scenes where a modern poet reads his poems. That's how I got into the movies. Well, then he began to visit the Cinema House and in 1988 he met the director Svetlana Sergeevna Druzhinina. About a month later, she offered to come to Mosfilm and try herself in the role of Prince Olenin Jr. And three months later he starred in the film "Vivat, midshipmen!".
– After that you became famous and left journalism?
– Not! Approximately 10 years passed between the start of filming in "Midshipmen" and admission to the acting department at GITIS. All these years he was engaged in journalism, and also in business. It so happened that there was free time, it was necessary to decide what to do. There was a series where I starred with Natalya Igorevna Selezneva. And her husband taught a course at GITIS. She found out that I did not have an acting education, and offered to get it. Agreed, went to GITIS. According to the individual program, he graduated with honors in two years. But journalism has always been with me. I think that the recent five years on television, where I was the host of the Conspiracy Theory program, is also journalism.
– What roles do you remember with pleasure, and what do you flatly refuse?
– I like to play heroes in the broadest sense of the word. That is, unusual, complex people. A living person is interesting, and when a script with an interesting fate falls into the hands, I want to participate in such a project. If we talk about genres – there is no such thing. I love variety, rainbow, multicolor. Do fees matter? Of course! It is clear that this is all a scale: the worse the material, the more important the financial conditions, and vice versa. It happens that I don't bring up this topic at all. When asked how much I cost, I do not answer at all. In general, in recent years I have tried to focus on those I know … As for the most important, favorite role in my life, there is no such thing. Any role is blood, sweat, veins, life experience. If to say, what is the most difficult film for me, then in its own way it is just "Midshipmen". But he is my life! In this picture, I appeared completely unprofessional and it was then that I seriously thought about the profession of an artist. Svetlana Sergeevna Druzhinina is a red line in my life, we constantly communicate with some interruptions. And the very level of the artists in this project has always been very high, they wanted to match.
"LOVE IN THE WORLD IS"
– In 2020, the shooting of the film "Midshipmen 1787. The World" was completed. There was no doubt whether to act or not?
– Of course not. Six years ago, Svetlana Druzhinina called me and offered to read the script for the continuation of "Midshipmen". We were supposed to start filming in a year. She asked if I agreed to take part in this project. Naturally, I happily agreed. But a year later, filming did not begin, and two years later, too, because they did not give money for the film. Then they gave some part, and it was necessary to look for funding somewhere else. Therefore, we decided to split the film into two parts: "Midshipmen 1787. Peace" and "Midshipmen 1787. War." This big project was filmed for about six years, and now the second film is almost at the finish line. In the first half of next year, with God's help, the premiere will take place, and both films will be released together. I also play Prince Olenev Jr., although he is no longer young … In general, the very fact of meeting friends on the set was pleasant, remembering youth is a thrill!
– Many of your colleagues are leaving now. How do you feel about them?
– The rats are running, but the normal guys, the salt of the Russian land, as at all times, are already there. They are preparing at a special operation or at training grounds. I dedicated several of my poems to this. Lines from them:
Fighting my comrade,
hold on!
From the bottomless
our kind
We were given the task
life
Sometimes fight
for freedom.
Cover those
who is weak, from trouble,
Don't brag
ready for battle.
And now it
you do.
Just know we are
we stand behind you.
– You write poetry. So, do you know where inspiration comes from?
– It's God's work. If you do this seriously and dedicate your life, then you cannot depend on some kind of magic that may or may not come. Over the years, you develop a certain skill to introduce yourself into a creative state. That is, you know the secrets in yourself and what can inspire you. As Chekhov said, "an artist must be able to receive impressions." With this phrase, I live my life. Impressions are the sparkler that kindles inspiration. Someone walks past the rainbow, and someone stops and looks at it. The world around is animated, and it talks to you all the time. Poems are my soul… By the way, I read my poems in the film "Vivat, midshipmen!", I also performed with poetry programs. In 2017, he recorded his debut album and presented the program "One Second from Love" to the public. It includes songs based on my poems and music, as well as works by other authors.
– What are you doing now?
– Creative turnover. I'm not filming yet, but this is not a vacation. Filming is the visible part of the iceberg, and the main part is inside, under water. Roles, poems are born from the visible. And something, like personal life, remains behind the scenes. We do not talk about personal life, but this does not mean that it does not exist.
– By the way, about the personal. You are 56 years old, you are not married and have never been. Why?
– This is a very personal question, and I'm not ready to answer it. There is love in the world. I am a poet, and I have a lot of poems on this topic …
Anna Rachinskaya
Photo: FOTODOM
Article Categories:
Show Business