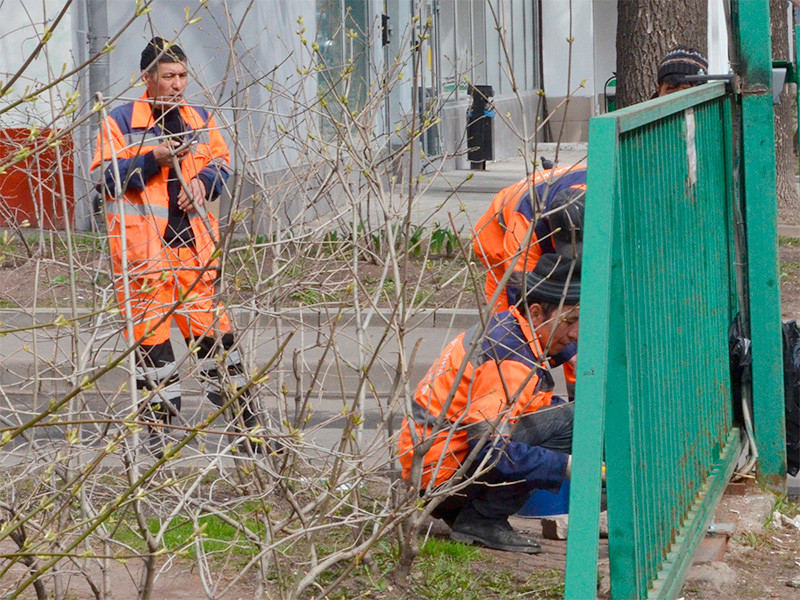 Photobank Moscow-Live / Mikhail Nezgovorov
The Ministry of Internal Affairs of Russia will oblige all migrants for a long stay in the country to receive a single electronic document valid for 10 years, the ministry's press center told TASS.
"A prerequisite for a foreign citizen to obtain the right to a long stay in the Russian Federation will be the receipt of a single document with an electronic carrier of information. It is planned that a single document will be issued to a foreign citizen for a period of 10 years, and after its expiration it will be subject to replacement," he said the interlocutor of the agency.
According to the representative of the Ministry of Internal Affairs, the electronic document in a protected form will store graphic and text information about its owner. "At the same time, the list of information about a foreign citizen contained on an electronic medium, as well as the procedures for issuing and issuing a single document will be clarified during the preparation of the draft federal law and relevant bylaws," the Ministry of Internal Affairs added. The ministry did not specify the timing of the introduction of this document, explaining that the relevant regulations are being developed.
In October 2018, Russian President Vladimir Putin approved the Concept of the State Migration Policy of the Russian Federation for 2019-2025 to improve migration legislation. The government later approved an action plan for its implementation until 2022 by a relevant decree. Within the framework of this plan, among other things, a document is being developed that provides for the reform of migration regimes.
Article Categories:
Politics