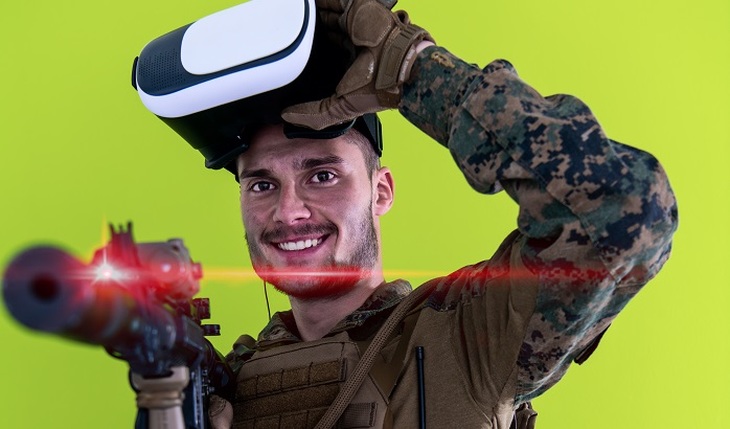 On the nose of February 23, and the ladies are once again racking their brains about what to give their men.
The times when loved ones could be amused with a towel with a cartoon paratrooper or socks in a tin can are long gone, new trends require a different approach. "MN" has been looking for such things for a long time, and still found how to surprise a strong half on a holiday.
A duel with an alarm clock will bring
Our newspaper has already written about a super alarm, which is easier to shoot than silence.
The device comes with a pistol, which must be taken out at the very moment when the alarm clock starts to howl loudly with a police siren. He will stop hooliganism only if he hits the top ten painted on the body with a pistol. If you miss, the alarm clock will scream until the batteries run out. After such a morning feat, you will definitely not want to sleep, and a vigorous charge for the whole day is guaranteed to the defender of the fatherland.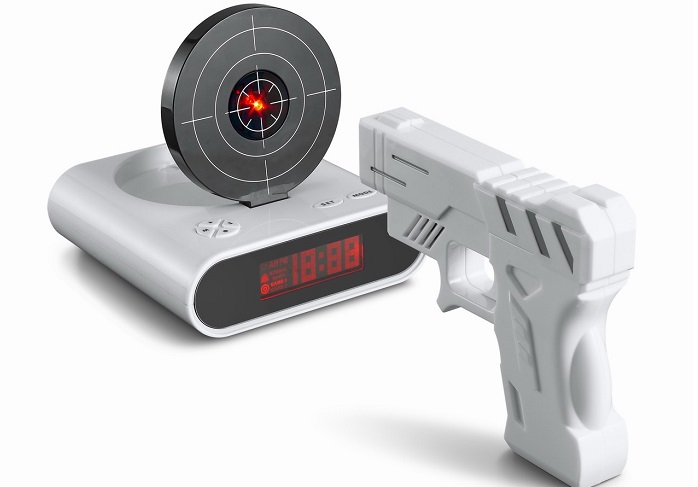 A lot has changed in the gift market since then. There was, for example, a running away alarm clock. As soon as the hand of the clock reaches the desired mark, it will ring and run away. The alarm clock will race on rubber wheels so fast until it is caught. It is very durable, so it is not afraid to fall off the table or bedside table, and the manufacturers write that such an adventure will only provoke him. You can even throw a hammer at it, the alarm clock will withstand this test and continue to scream in a heart-rending voice. The only way to stop a troublemaker is to catch up, catch and disable. This pleasure costs about 1 thousand rubles.
There is also a dumbbell alarm clock, it is very similar to this sports equipment. The LCD display is located on the side. In addition to time indicators, there are also sensors of how many times the owner raised and lowered it. In order for the alarm clock to finally stop squealing, you need to wring it out at least 30 times. There is no other way – even if you throw it against the wall with all your might, the "dumbbell" will still make unpleasant sounds.
Hunting on the couch
Smart people say that since prehistoric times, the hunter's instinct has been preserved in men. And although over the past millennia it has somewhat worn out, it has not completely disappeared.
That is why the opportunity to shoot someone is still number one among the most anticipated gifts on February 23rd.
A paintball trip is, of course, an option. But chasing each other in severe frost is very extreme. Another thing is when you can, without leaving your favorite couch, fill up a couple of hogs … Or a group of enemy saboteurs … Or the president of an unfriendly country. There is a home interactive shooting gallery for the realization of any fantasy.
A whole set will come to your home in a large box. Here is an exact copy of a Makarov pistol, an AK-74 assault rifle, a hunting rifle or even a sniper rifle – depending on what the buyer orders. Also included is a large wall-mounted screen. There is a USB camera capable of converting a laser signal. You will also need a laptop, into which a special program is downloaded, and you can get down to business.
Laser weapons are not much different from the real ones, and the pigs on the screen look like living ones. They also run fast and know how to hide behind all sorts of snags, so if someone thinks that even a child can shoot them, then they are very mistaken.
Even more work will have to be done on the elimination of terrorists – a newbie for such a special operation takes many days. But such a gift gives two guarantees. Firstly, in the coming months your man will forget about meeting with friends and every evening he will rush home to his favorite "shooter". Secondly, it will be lost to the household. Still, the ancient instincts require first to "kill" someone, and only then to vacuum the apartment or take out the trash. And it is not for women to argue with these instincts!
If you are ready for such a scenario, you will have to say goodbye to a significant amount. The simplest shooting range with one pistol costs about 40 thousand rubles. The final price tag is not limited: today you can buy laser shooting ranges, more reminiscent of professional shooting simulators, costing about 200 thousand. But many admit that such a pleasure is well worth the money.
Smart girls: they will talk and sing a song
This is not just a speaker, but artificial intelligence. It looks the most common – small, semicircular, but rather heavy.
This device has built-in artificial intelligence, strongly reminiscent of the famous Alice from Yandex, who answers any questions and knows everything that the World Wide Web knows. So our young lady in the column is Alice's new friend (or rival). Her name is Marusya.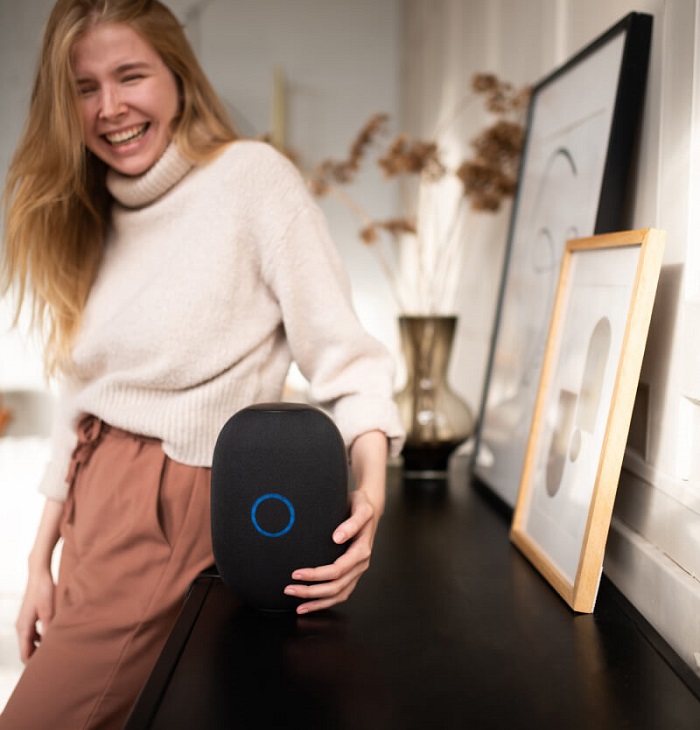 You just have to say: "Marusya, find this music." And the interactive young lady will immediately turn it on. She can tell you where to find the right product, and plot the right route, bypassing traffic jams, call friends through social networks and even knows how to operate equipment. "I connected the speaker to the TV, now it switches channels by itself. If you tell me to find the series you need, it will immediately find it "- this is one of the reviews.
But with technology, not everything is so simple, here, in addition to the obligatory Wi-Fi, household appliances with built-in microprocessors are needed that could receive commands from smart girls. That is, an ordinary teapot will remain a teapot; only their high-tech brethren can contact intellectuals.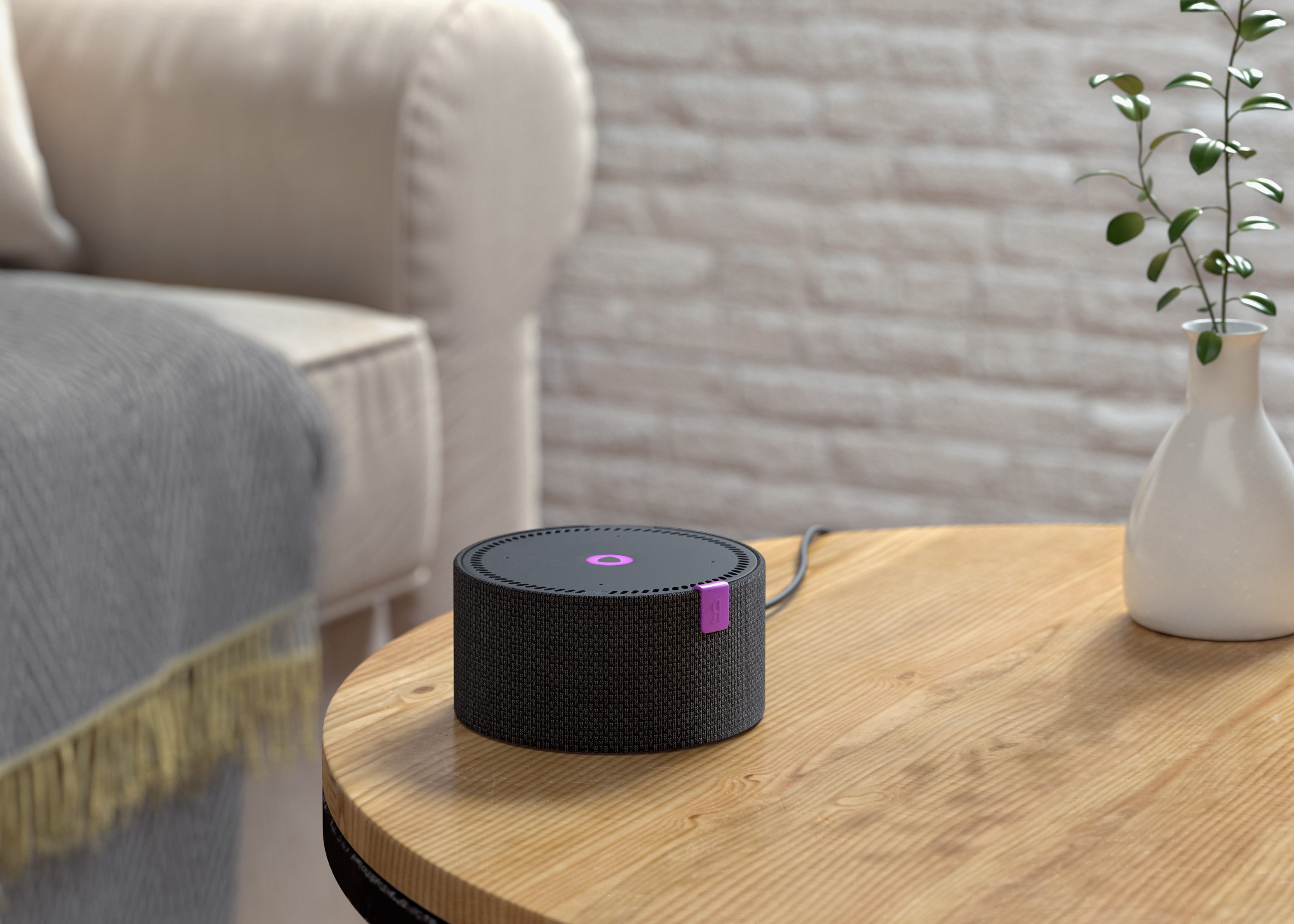 Meanwhile, Yandex launched a similar portable acoustics several years ago, so Alice is trained in a lot more things. She, too, can turn on the coffee maker, make sure that the dinner does not burn, or turn off the lights. Recognizes the owner's voice even in the midst of noise. Alice also loves to chat. Unlike Marusya, she works with all major manufacturers of household appliances. But it also costs more: if they ask about 7 thousand rubles for a column with Marusya, then Alice will cost 12-15 thousand. It is not yet clear which of the two girls will please men more. But they definitely deserve at least one of them.
Nostalgia in every sound
For those who are older, we have good news: turntables have entered the market.
Exactly the same as they produced many decades ago – in small vintage suitcases with iron rivets at the corners. This retro-style has a huge and quite modern functionality, which does not prevent the inclusion of the oldest technologies. For example, there are three speeds for playing records – 33, 45, 78 rpm. Once upon a time they had to be specially asked on a play, otherwise the disc would start to play not at all what was needed, and then it would go bad.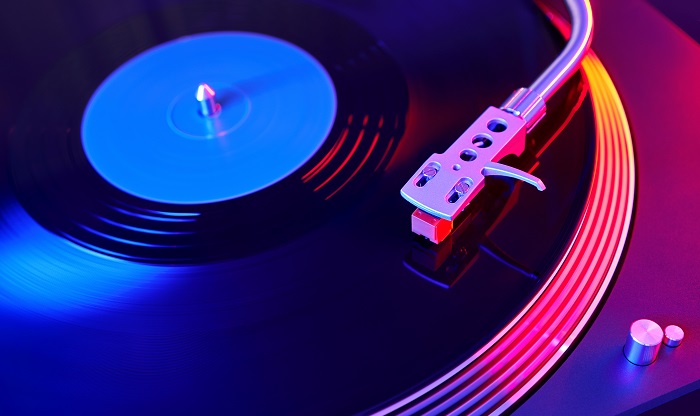 But now a Bluetooth module for listening to music from a smartphone, built-in stereo speakers – everything you need for perfect sound. You can connect additional speakers through the RCA port, and then the old music will thunder throughout the whole district. Or you can connect headphones, this function is also available. Manufacturers have managed to tricky to combine old equipment and the latest technologies, and if you add real retro-plates to the gift, then there will definitely be no limit to male delight. By the way, the unique technique is quite inexpensive. It can be ordered in online stores for 10-12 thousand rubles.
Natalia Purtova.
Photo: ADOBE STOCK
Article Categories:
Interesting