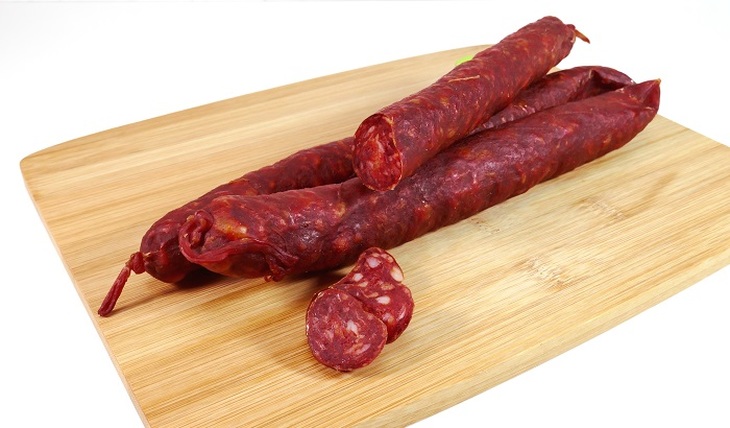 For patients with diabetes in Russia, a sausage was invented that does not increase, but reduces sugar levels.
It is known that diabetes of any type, in addition to taking medication, is also struggling with diet. First of all, foods containing a large amount of easily digestible carbohydrates such as honey, jam, chocolate, juices are excluded from the diet. Foods rich in animal fats, such as smoked sausages, lard, and fatty meats, are no less harmful to a diabetic.
So if you ask a doctor what is better to eat: sausage or vegetables, then the answer will be obvious. However, now this is not entirely true, since in Russia they invented a sausage recipe that helps remove excess sugar from the blood.
The project of such a product was developed jointly by the RGAU-MSHA named after K.A. Timiryazev and the All-Russian Research Institute of Medicinal and Aromatic Plants. By autumn, they plan to release the first batches of a healthy and tasty product to the country's markets.
There is no particularly strict secret in the recipe and technology for the production of diabetic sausage. The herbal preparation of the hypoglycemic medicinal action "Arfazetin" is added there. It is used to prevent and treat type 2 diabetes. Additionally, an infusion of bean leaves was introduced into the recipe, since experiments have proven a decrease in blood glucose levels after eating it.
Experts say the new therapeutic sausage product will be in demand by people with prediabetes and type 2 diabetes.
By the way, in the face of rising prices for drugs for this disease, the innovation, as its authors say, will reduce the import of drugs that are used to prevent and treat type 2 diabetes.
The approximate cost of a kilogram of such products will be from 600 to 800 rubles. Yes, it is not cheap, especially for the province, but the product is worth it. Of course, there is no friend for the taste and color, but this sausage will bring real benefits to diabetics.
Evgeny Alexandrov.
Photo: Pixabay.com
Article Categories:
Health