According to the latest published data from Rosstat, Russians spent 723.1 billion rubles on paid medical services in 2019. Citizens paid 45.4 billion more for visits to doctors than in 2018. Thus, over the year the indicator increased by 6.7%.
The amount spent by the average Russian on treatment during the year has also increased. In 2019, it amounted to 4927 rubles, and a year earlier – 4615 rubles.
So, in 2019, the average Russian spent 780.9 rubles for one initial consultation with a doctor, while in 2018 a similar service cost 724.6 rubles. The cost of one of the most popular tests, a general blood test, also increased: in 2019, an average of 398.5 rubles had to be paid for it. (in 2018 – 382.1 rubles).
The infographics of AiF.ru show the long-term dynamics of citizens' expenses for medical services, annual expenses for the treatment of the average Russian, average consumer prices for an initial doctor's appointment and for a general blood test. The graphs also show how the share of citizens' spending on medicine increased and how the price indices for popular medicines from the home first-aid kit changed.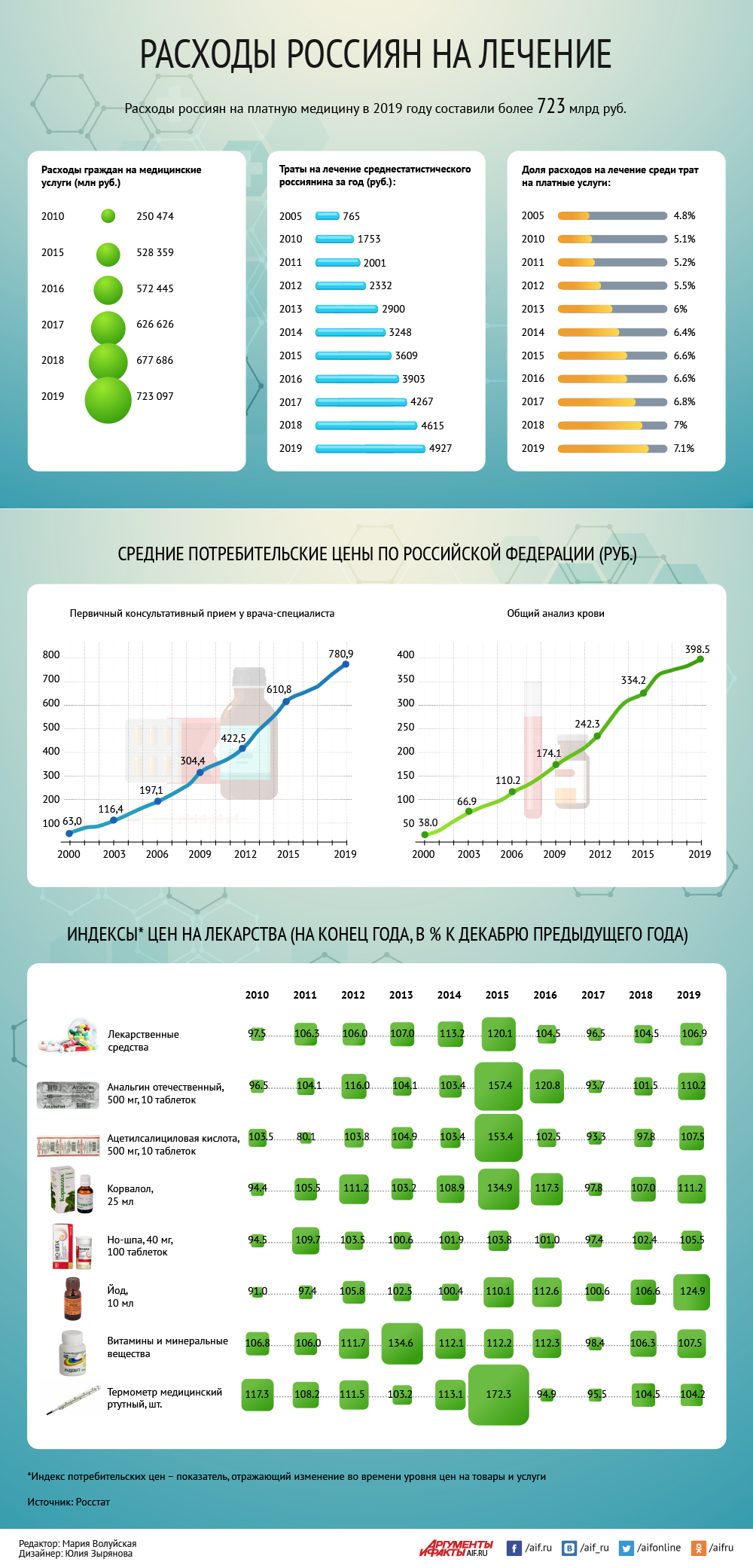 Article Categories:
Health