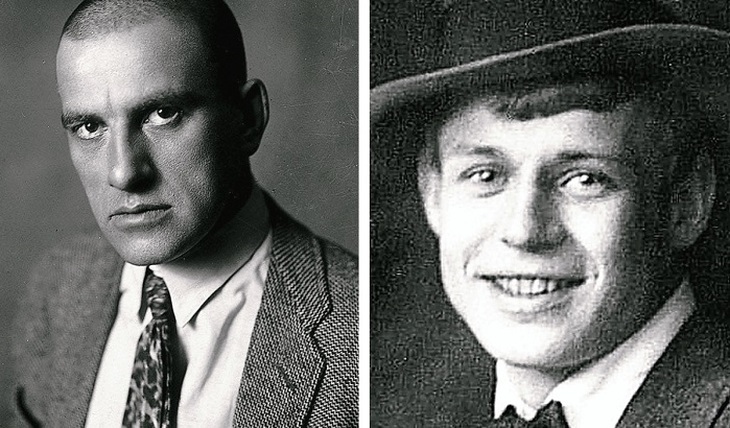 We know, if not everything, then a lot about geniuses from art.
We study their biographies, extol (or criticize!) Their creative heritage. But at the same time, little is known about the heirs of the great masters of culture – about children, grandchildren, great-grandchildren. How did their fates develop? Have any talents been passed on to them, or has nature "rested" on them?
MAYAKOVSKY: GRATEFUL DESCENDANTS
In one of the issues "Let them talk" in the studio met a Moscow artist Elizaveta Lavinskaya and a lawyer from New York Roger Thompson…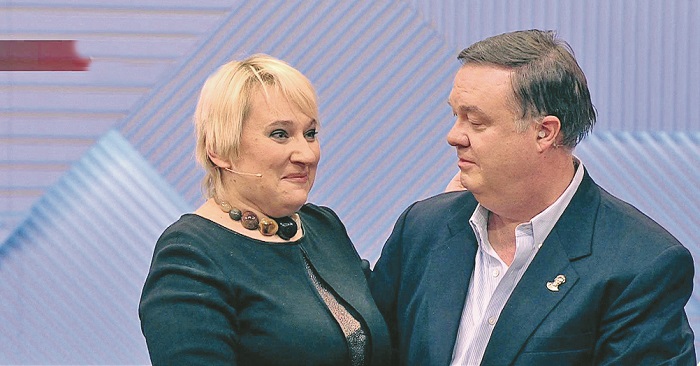 Until the moment of filming, they did not know each other and had never crossed paths before. Only one thing unites them: both consider themselves the grandchildren of Vladimir Mayakovsky. On the program, the results of a DNA test were announced, and it turned out that Elizabeth and Roger had a common ancestor. But whether this is Mayakovsky has not yet been officially established. More research is needed to find out the truth. Including doing DNA tests with the poet's maternal relatives who live in the Krasnodar Territory …
It is known that the main woman in Mayakovsky's life was Lilya Brick… The main one, but not the only one! The famous futurist enjoyed tremendous success with the fair sex. He was a very charming, charismatic man. And he adhered to the "theory of a glass of water", which was fashionable at that time. The essence of this theory is as follows: the relationship between a man and a woman is built on only one need for sex, which must be satisfied without any conventions, just like satisfying an ordinary thirst. Everything should be as easy as shelling pears: having sex is like drinking a glass of water. Here Mayakovsky and easily satisfied the sexual thirst. He easily started romances and just as easily cut them off. But at least two seemingly non-binding relationships ended not with a farewell kiss, but with the birth of children.
MONUMENT TO THE FATHER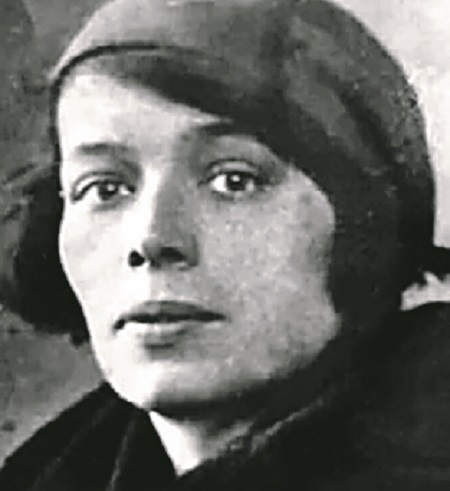 For the first time, the phrase "I'm pregnant" Mayakovsky heard from the artist Lilia Lavinskaya… She was married, so Mayakovsky decided that the child might not be from him. And he pulled himself away. The boy who was born was named by a double name – Gleb-Nikita. Lilia's legal husband is an avant-garde artist Anton Lavinsky – wrote down the newborn in his last name. It is curious that Lavinsky was friends with Mayakovsky, designed his "Mystery Buff" at the Vsevolod Meyerhold Theater in Moscow. And he knew about his wife's romance with his friend. But he did not dare to refuse the child. What if it's his – Lavinsky – offspring after all? Over the years it became clear – no, not his.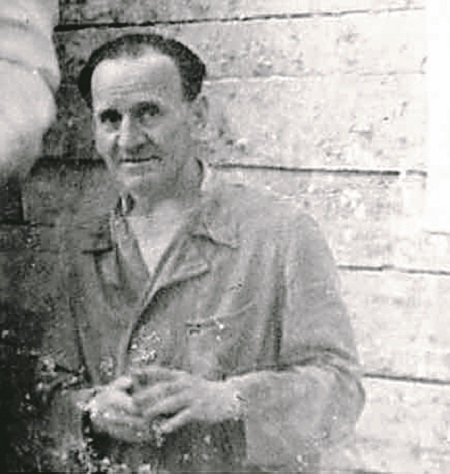 Gleb-Nikita, growing up, became more and more like his biological parent. Which, by the way, often came to visit the Lavinsky. Gleb-Nikita perfectly remembered the tall, energetic man who would sit him on his shoulders and carry him out to the balcony to show the moon.
When he himself became an adult and became famous as a talented sculptor-monumentalist, everyone around him noted his resemblance to the poet. Literary critic Evgeny Guskov, who attended the sculptor's workshop in 1965, wrote:
"Nikita was really extremely similar to Mayakovsky. And the look, and the manners, and the reading of poetry – an amazing, deepest low voice … When he began to read: "The horse fell, the horse fell …" – we all saw Mayakovsky in him. Probably, on this occasion, the "official" father did not like him a little. "
Nikita Lavinsky is the author of many monuments installed in different cities of the country. Among his works there is also a monument to Mayakovsky.
The sculptor was married three times, in these marriages he had four children – two boys and two girls. One of the girls – Elizaveta Lavinskaya – became an artist, opened a creative studio for children. And now she is writing the book "The Son of Mayakovsky", in which she will tell the story of her family.
AMERICAN DAUGHTER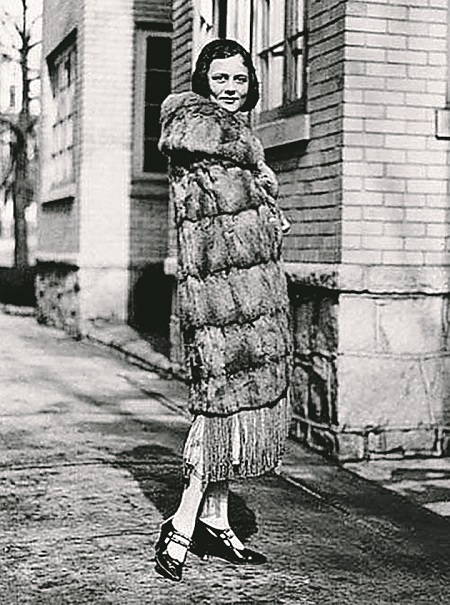 In addition to the son of Gleb-Nikita, Mayakovsky also had a daughter, Patricia. With her mom – Ellie Jones – the poet met while touring the United States. Ellie was Russian by birth, her real name is Elizabeth Siebert… And during the poet's American voyage, she served as a translator for him.
Ellie was a cheerful beauty. Mayakovsky was seriously carried away by her and even wanted to marry. But in Russia he had Lilya Brik, a break with whom he could not imagine. And Ellie also had a husband. The marriage, however, was considered fictitious: the girl married Mr. Jones in order to obtain American citizenship. Therefore, when she announced pregnancy from Mayakovsky, no scandal ensued. Mr. Jones agreed to register himself and the child – so that the girl also had citizenship. So Helen Patricia got the surname Jones.
Mayakovsky saw his daughter only when she was three years old. The meeting took place in French Nice, where Ellie brought the girl to rest, and Mayakovsky rushed there to meet the baby. This was the only time they saw each other. Soon the poet died. But Patricia always remembered him. And she was proud that her father's literary abilities were passed on to her. She worked as an editor in top magazines, "brought to mind" science fiction novels and wrote several of her own books, among which there is a particularly valuable one for her – "Mayakovsky in Manhattan". This, of course, is the love story of Ellie Jones and the Soviet poet.
In 1991, Helen Patricia visited Russia. She met with distant relatives, talked with literary scholars and researchers, worked in archives – studied everything related to her father. Soon she even changed her American name to Russian – she began to be called Elena Vladimirovna Mayakovskaya.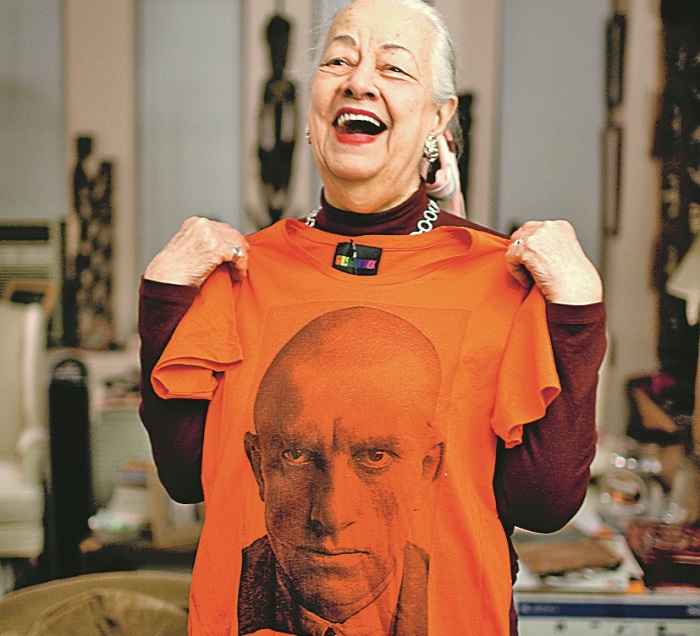 The woman passed away in 2016 at the age of 90. Her son Roger also fell in love with Russia and the work of his grandfather. He is going to write a book about him and his mother. I have already thought of the name – "Daughter".
ESENINS: THE REGIONAL SPIRIT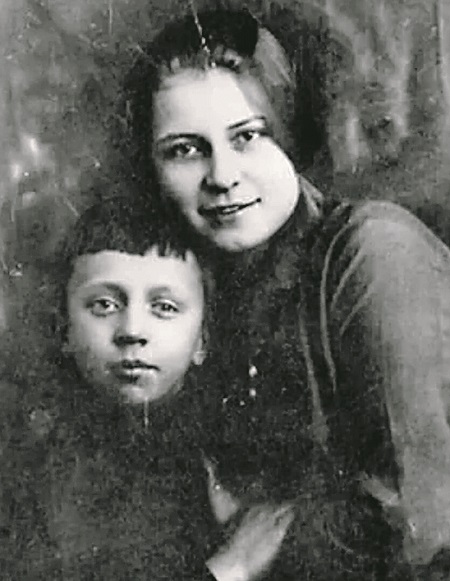 V Sergei Yesenin had four children from different women. Firstborn Yuri gave birth to a poet Anna Izryadnova… She was a proofreader in the printing house where Yesenin went to work. Feelings flared up brightly, the lovers began to live in a civil marriage. But they soon became disillusioned with each other. Anna's pregnancy did not save the shaken union, almost immediately after the birth of his son, Yesenin left the family. But for the rest of his life he maintained friendly relations with Anna and did not forget about his son. Alas, the fate of Yuri was tragic. After graduating from the Moscow Aviation Technical School, he went to serve in the Far East. And there in 1937 he was arrested on a false denunciation. He was accused of organizing the assassination attempt on Joseph Stalin and was shot very soon. In 1956, Yuri Yesenin was posthumously rehabilitated.
FOOTBALL AND PSYCHO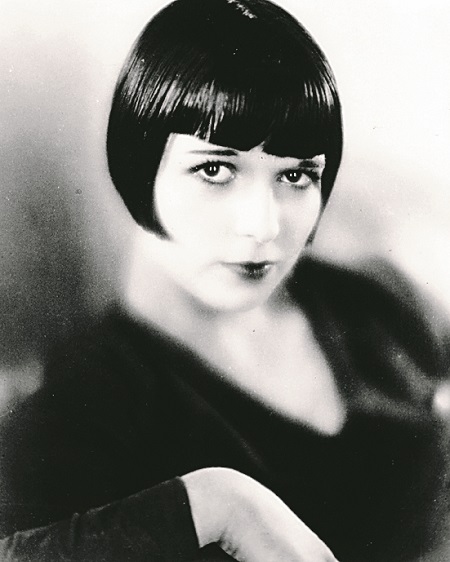 From the actress Zinaida Reich the poet had two children – daughter Tatyana and son Konstantin. Tatyana Yesenina during the Great Patriotic War was evacuated with her husband to Tashkent. There she lived until her death in 1992. She worked as a journalist for local newspapers, wrote books.
Konstantin Yesenin – fought, had many awards. After the war he worked as a builder. But the passion for football won out. Yesenin's son himself played in an amateur team, and wrote articles for sports newspapers. Subsequently, he became the most authoritative historiographer and connoisseur of football, chief of statistics, worked in the USSR Football Federation.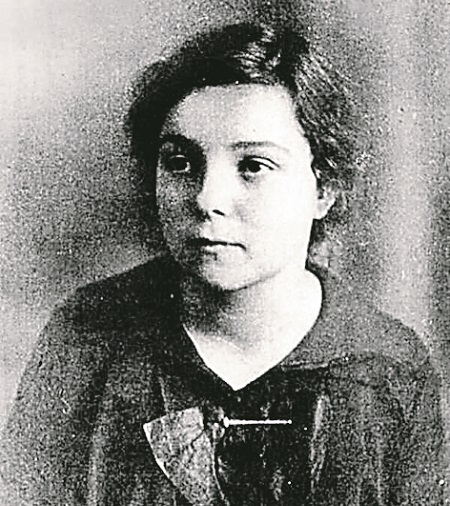 The last child of the poet – Alexander – was born as a result of Yesenin's novel with a translator Nadezhda Volpin… Moreover, the boy was born a few months after his parents broke up. Alexander graduated with honors from the Faculty of Mechanics and Mathematics of Moscow State University, was engaged in scientific activities, had great authority in mathematical circles. He was invited to international symposia. But Alexander Volpin could not leave the country – they did not let him out, because he was considered unreliable. In 1949, he was first arrested for anti-Soviet poetry. After the trial, he was sent for compulsory treatment in a psychiatric hospital. However, this did not help: barely leaving the clinic, Yesenin's son again plunged headlong into dissident activities. In 1965, he became one of the organizers of the so-called rally of glasnost – the first public demonstration of protest in the USSR. He was taken away from the rally for interrogation, but he managed to avoid imprisonment. In 1968, Volpin was again in a mental hospital. Several well-known mathematicians decided to rescue him from there and wrote a letter protesting against the forced hospitalization. However, Alexander was not released. He was diagnosed with "sluggish schizophrenia" and was completely isolated. In total, the poet's son spent 14 years in mental hospitals!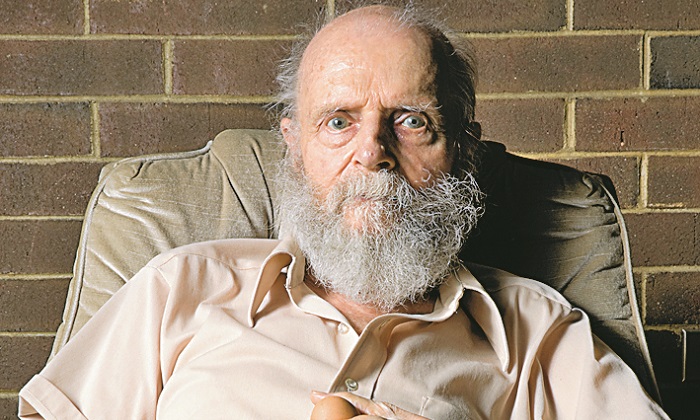 In 1972 he was offered to leave the USSR. Volpin emigrated to the United States. Where he died in 2016 in a nursing home.
DO NOT STAND UP
And what about Yesenin's grandchildren? His daughter Tatiana had two sons – Vladimir and Sergei. Little is known about them. Sergey worked in the field of construction and geodesy, five years ago he passed away. Vladimir, as they say, is still alive. But there is no exact information about what he did and where he worked.
Sergey and Vladimir had two children each. These are Yesenin's great-grandchildren. Anna lives in Moscow, she is an artist. But the details of the lives of the rest remain a mystery.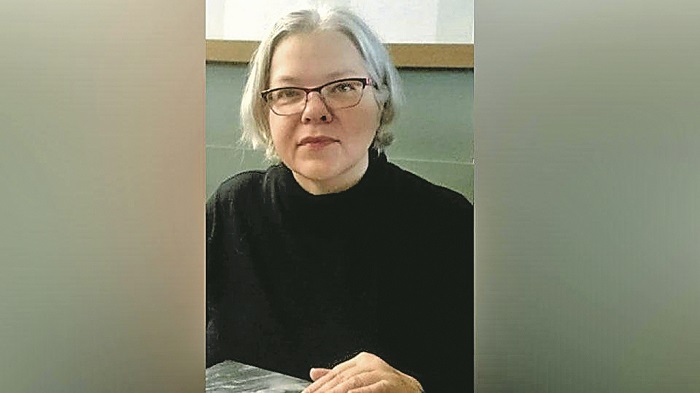 From the side of the son of Constantine, the poet also has a granddaughter Marina Yesenina… She wrote an autobiographical story about her childhood, including her father. Her son is engaged in science.
Another direct descendant of the "singer of the Russian village" – Victor Yesenin – was an honored doctor, for many years he headed the Moscow hospital No. 83. He is no longer alive. And on this, perhaps, that's all … Yesenin's heirs turned out to be people who are not at all inclined to publicity. They prefer to stay in the shade. The demonstrative and dashing character of the famous ancestor did not pass on to them!
WHO ELSE?
• Anna-Alexandra Brodskaya-Sozzani very similar to her father – Joseph Brodsky… Lives in Italy, does not speak Russian, brings up daughter Shea. And it does not work anywhere – for a comfortable existence, she has enough royalties from the implementation of copyright on the creative heritage of the Pope.
• Great-granddaughter of the writer Ernest Hemingway name is Dree. She became a model. She has collaborated with many global brands – Givenchy, Calvin Klein, Gucci, Chanel. In 2016, she starred for Playboy magazine and became the girl of the month.
• Actor Harry Lloyd, known for his role as Viserys Targaryen in the TV series Game of Thrones, is the great-great-grandson of the English writer Charles Dickens… Lloyd has several dozen films on his account. He can also be seen in the TV series Great Expectations, based on the novel by his great-great-grandfather.
• Rodrigo Garcia – son of a Colombian writer Gabriel García Márquez – became famous as a screenwriter and director. was even a laureate of the Cannes Film Festival! It was he who directed the series "The Sopranos" and the film "Passengers".
Article Categories:
Interesting